Dearest Readers,
I would first like to begin by saying that I hope that you are all well, that you are keeping safe and that I wish you all the health in the world to you and your families.
It's Natalie here! I wanted to write to all of you, as the founder of Embassy Of Beauty, but also as someone who is wanting to feel closer to their community and to help a little bit as well.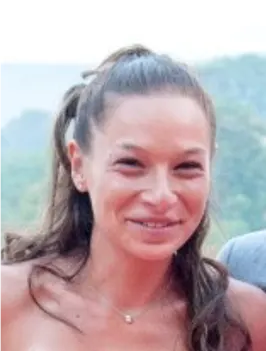 "this is why skin is not only my business, but my absolute passion!"
A little bit of background on me…I am someone who suffered with skin issues and imbalances from puberty all the way to my mid-20s, which is when I was introduced to Biologique Recherche. This is why skin is not only my business, but my absolute passion! In that decade of having troubled skin I found that it not only affected how I felt about my outwards appearance, but it also made me feel more introverted and less confident in my mind as well. I had tried everything from different skincare brands, to facials to lasers and strong acid peels …. Nothing worked. I felt so entirely frustrated and fed up with all the different and varying advice I was receiving from every therapist I visited. So, when I came across Biologique Recherche, I had to be talked into trying it, because I'd lost trust with anything relating to skin and the fact that anything could work in repairing it.
But I did try it, and it took me about a month to realise that it was in fact this brand that was making all the difference. I was so distrustful of the industry, (and I'm also quite stubborn) I'd attributed the positive changes to my skin to everything from diet, to the weather, even to the water; when I finally accepted it was in fact not only the products, but the way in which skin is analysed and understood within this brand. The methodology doesn't only train our therapists, but it teaches our customers about their skin too; which makes you feel and be more confident, more in control and more understanding of your own skin.
"This is my ultimate goal"
Our experts understand skin, our products and ingredients like the backs of their hand, and match your skin with the correct products, but at the end of the day, you know your skin's reactions and temperament better than anyone, which is why it's so important to talk you through your skin and empower you. This is my ultimate goal, I don't want people to experience a decade of bad skin not knowing which professional or method is right and which is wrong and not knowing which direction to go towards; I'd like for everyone to gain an understanding of their skin and basic ingredients so that everyone can identify what will benefit their skin and what will harm it.
"we are social creatures"
This is a very difficult and a different time. We have all had to learn how to live our lives differently recently, with social distancing, isolating ourselves and largely being homebound. Our minds and bodies are not used to this lifestyle, we are social creatures and we have had to adapt by entertaining ourselves in the home, along with the 1 hour allowance of exercising in the park… Whether that be cleaning, cooking, small home renovations (done by ourselves), gardening, doing homework with our children, etc… It's all extremely different and we have 3 months of it!
Has anyone felt that peak of exhilaration from being able to secure a supermarket delivery slot online? Do you find yourself tracking your general deliveries on a daily basis? Can you feel your heart beat that much faster at the prospect of going to the park, walking your dog, or just going outside? Maybe it's just me … but I never believed I would have been excited by any of these things.
"I did break a few of my cardinal rules..."
I believe I caught the virus 2 weeks prior to lockdown. I say "I believe" as I was never tested for it; I'm not much of a fan of hospitals in any case and would have to be in dire nick to actually visit one. The symptoms lasted about 10 days, of which 3 were really quite difficult with body pains, chest pains and fever; but the other 7 days felt very much like a normal flu. The reason I'm writing about this is because many of us have caught this terrible virus, but on the other hand, many of us haven't.
For those of us who haven't, it can be quite frightening as you wonder how bad the symptoms are, what they are, along with a million other questions which go through your mind. I'm saying that for me, it really wasn't that bad, and I doubt it will be bad for many of us, but if you have any questions at all, I would gladly answer them.
I know that since our lockdown began, I have personally been looking after my skin less and less, rather prioritising Netflix or making meals or even cleaning (mostly Netflix though!). I guess my mind goes to "Well, no one's seeing me apart from my family, and I'm not going out, so why bother?" After 2 weeks of limited skincare, my skin is looking and FEELING absolutely awful! I have quite a difficult skin, that I know I need to look after anyway, so I should really have known better! It's become extremely dry, flaky and blotchy. So, heave ho! I've decided to get back into my routine, and stop being lazy.
I have to say, that under my skin's circumstances, I did break a few of my cardinal rules, I don't do this often at all, and I understand my skin and the products I'm using, so please do be careful if you recreate my routine.
I first began by double cleansing my skin with the Lait U, but I used warm water (instead of cold) to soften my skin. On both cleanses, I tried to massage the product in as much as I could to absorb as much of its nutrients, to soften the skin as much as possible, but also to recondition the skin. I chose the Lait U as a cleanser as it is fantastic for sensitive and sensitised skins, but it also contains nut oils to help nourish and recondition.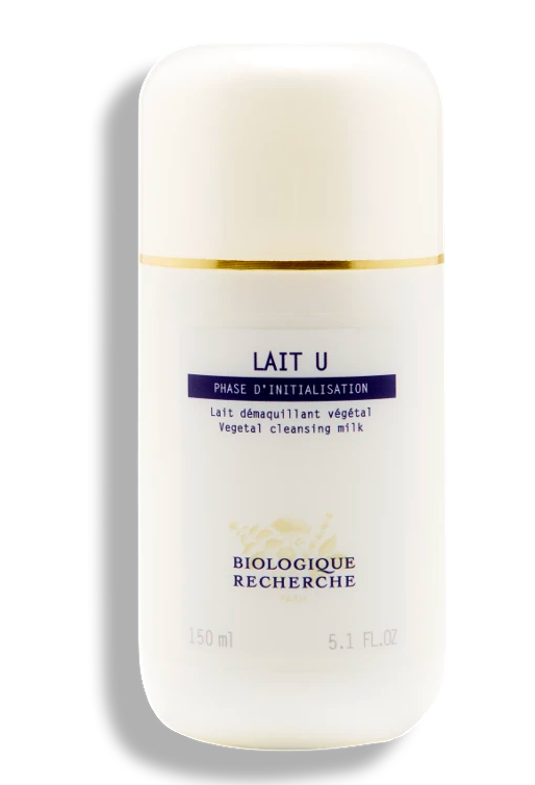 Seeing as my skin was largely keratinised (flaky skin), I knew that I needed to break down and remove the dead skin next. So, I went for my Lotion P50W, and instead of patting it into my skin, I swiped it across my face, paying particular attention to the areas where the skin was the flakiest (on the areas on the sides of my face, the area around my nose, and my chin area). I could see dead skin on the cotton pad, so I knew it had done the job. I chose the Lotion P50W as it is the gentlest of the formulas, but it also contains arnica, so I thought that if I was going to go hard on my skin, I could at least use the gentle and soothing formulation!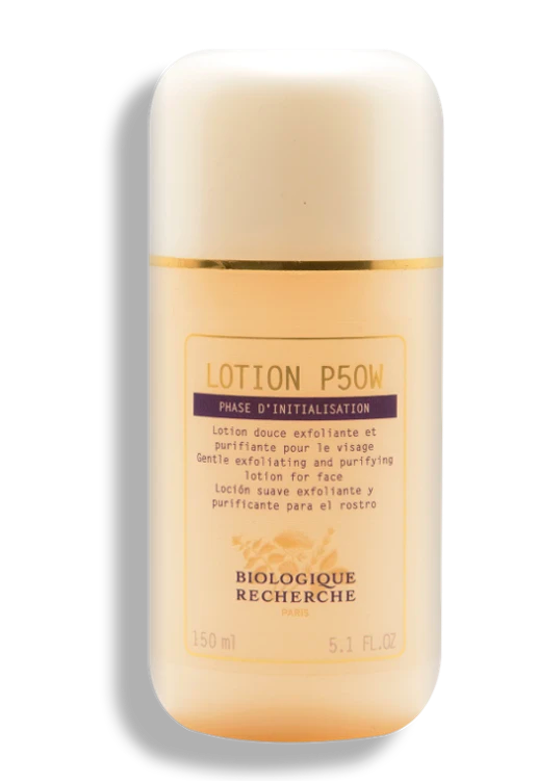 Next, all I care about at this point is to nourish and rehydrate my skin, so I reached for my Serum Colostrum. Wow! I hadn't felt THAT comforted in such a long time! It felt like absolute heaven! I must have used triple the recommended amount as my skin just sucked it all in.
For a cream, I opted for the Emulsion Originelle Regenerante. I haven't used this cream in such a long time, but I chose it because it's nourishing with Macadamia Nut Oil, but not comedogenic (the very last thing I want is dry, flaky and SPOTTY skin!), and it's great for sensitised skins.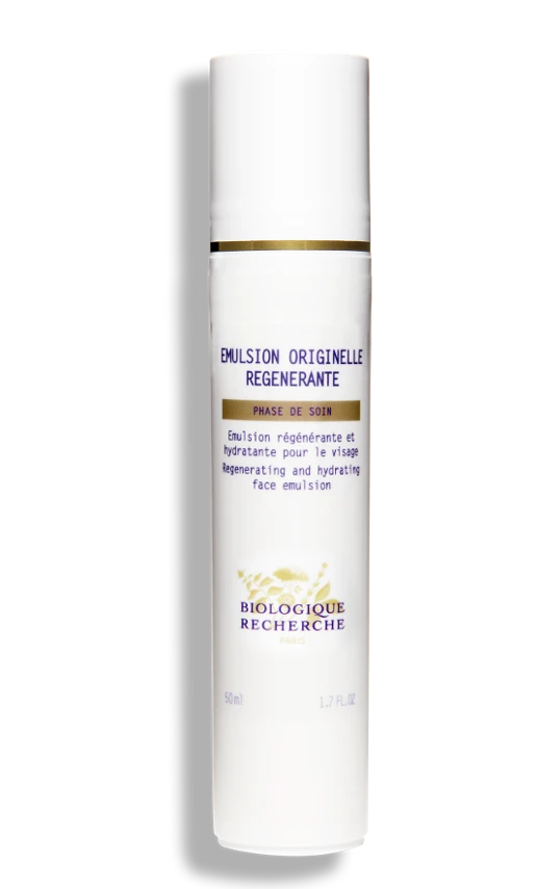 Now for my eyes, I am looking a lot older than I usually do, as the skin around my eyes looks dry and stretched. The Crème Contour Des Yeux Biosensible was the obvious choice for me. This is the most hydrating formulation, with the highest amount of Hyaluronic acid, but it's also formulated for sensitive eyes, so it's one of the few eye creams that doesn't make my eyes water. I have to admit, this was almost as comforting as the Serum Colostrum sensation!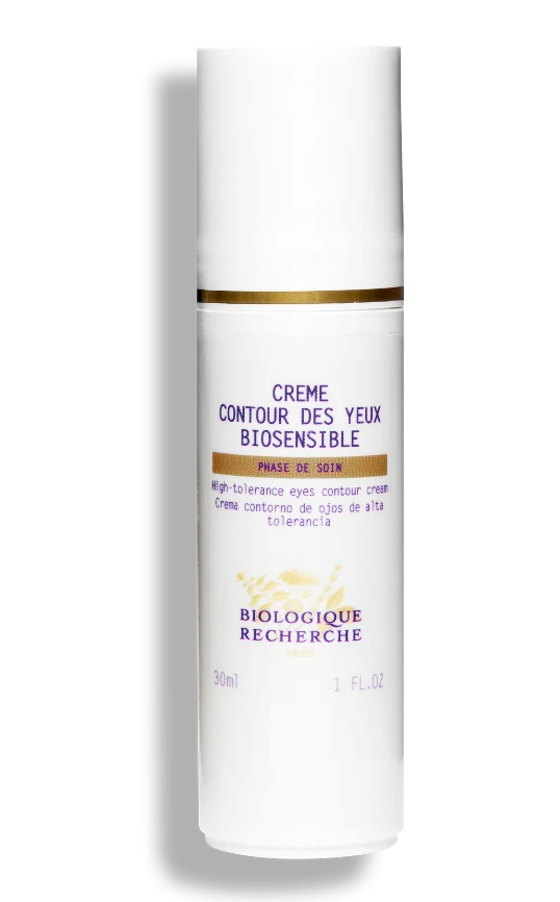 Lastly, and I wasn't quite sure whether I should apply this one or not, but I ended up going for it, I applied the Le Grand Serum, but just to the areas where I was the driest, and very lightly. I usually find this Finishing Serums to be very useful in the absolute depths of winter, or when I go skiing due to their very nourishing nature. It nourishes very deeply, without having to apply much at all, but it also seems to keep the skin soft without creating this oil slick barrier.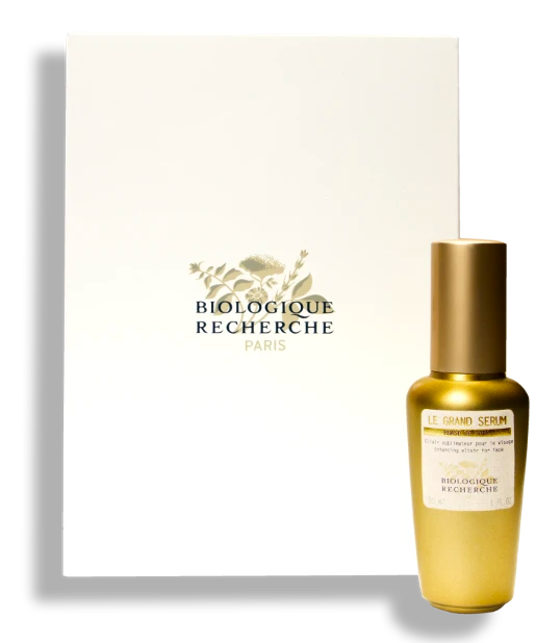 SHOP HERE
I am happy to report that I woke up the next morning with my skin feeling the softest and the most comfortable that I had felt in weeks! So, I will fight my laziness and endeavour to continue with my skincare; it's incredible how much better I feel when my skin feels good.
I would love to hear about your own stories; whether they be about your skincare routines, tips, how you're feeling, what you're doing, anything at all really… It's so important, especially at times like these, when some of us feel so apart from the world and people, to create communities where we can communicate, express ourselves and feel the warmth of others.
Please do send us your stories or questions at the below email address or on our Instagram channels, we would love to share them with the wider community so that we may all benefit from each other.
Instagram: @embassy.of.beauty
Email: concierge@embassyofbeauty.co.uk
Keep safe everyone and health to all!
Sincerely yours,
Natalie Kingsley-Fieldgrass.