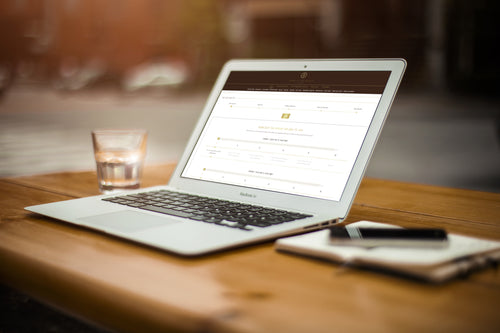 Why take our online skin analysis?
Everyone's skin is unique and requires bespoke care. Biologique Recherche does just that.
By being a results-driven, prescriptive skin care brand, correctly assessing your skin is key.
Let us help you understand your skin and start a Biologique Recherche skin care routine that responds to your skin's needs.
We encourage you to take a new online consultation every three months as your skin constantly changes and may have different needs as the months pass.
How it works
Finding what your skin needs can be challenging. Our online skin analysis is here to help! Once completed, you can add your chosen products to your bag.
1

Discover the most efficient products at perfecting your skin
The online skin analysis automatically prescribes the most suitable products based on your answers.

2

Browse the full range of skin care
The selection of prescribed products is limited, so we invite you to browse the rest of the website for more options.

3

Ask to unlock unavailable products
Based on your answers, some products may have been deemed as harmful to your skin.
If you think this is not right, please contact us through the product page and we will consider unlocking it for you.
Prefer talking to a Skin Consultant?
We place great value on highly trained consultants and therapists, as well as our meticulous algorithm, to prescribe the correct products for your skin.We are absolutely confident that great results can be achieved by using the appropriately prescribed products for your individual skin concerns.
Should you prefer to be prescribed Biologique Recherche products by a Skin Expert, we invite you to complete our Skin Consultation Form. A trained consultant will review your skin needs and prescribe a full skincare routine bespoke to your skin needs by email. Please allow 48 hours for a response.
What our clients say
I have asked for some advice on my skin care a few times recently. I just wanted to say thank you, it was very helpful. As always, a great service.

Julia, London