Explore the Antioxidant Benefits in Skincare and learn how they fend off free radicals & prevent signs of ageing,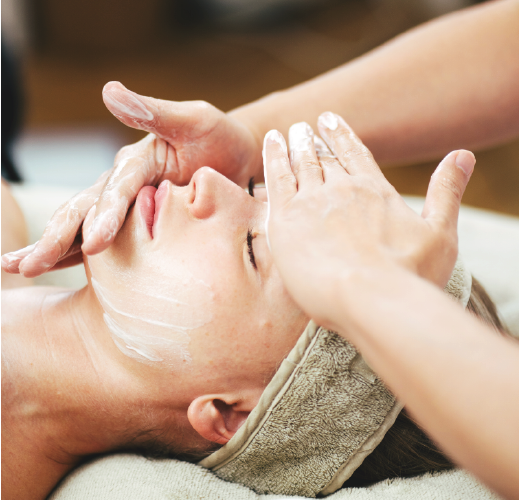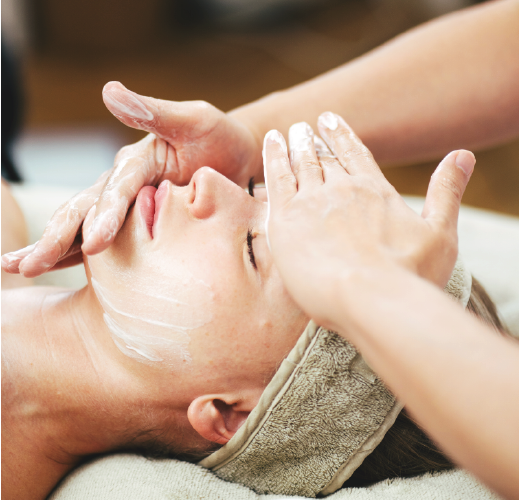 Personalised Skin Care & Why It Matters.
There's nothing like the feeling of walking out of a spa or a clinic with a glowing complexion and making people wonder if you've just returned from a vacation. Taking care of your skin involves having a healthy skincare routine and treating yourself to facials every now and then to keep your skin looking great. But how do you find personalised facials when you need them?  

While many spas and clinics are available online, there's no substitute for the expertise of skin-trained experts, as not all facial treatments are created equal. Whether you're new to facials and looking for that glow or an experienced facial connoisseur, the most important factors you should consider are the knowledge of the skin professional, the techniques they use, the science behind the products, and how personalised the treatment will be for your skin.  
At the Embassy of Beauty, Natalie Kingsley-Fieldgrass, the mastermind behind the brand, has carefully selected a team of highly trained skincare professionals who are passionately committed to providing personalised facial treatments. The clinic, thoughtfully decorated by Natalie, is like visiting a Parisian spa boutique in London, where you can experience the French techniques and product science that are incorporated into our facial treatments. Using advanced skin analysis techniques, we can quickly identify various skin differentials such as dryness, dehydration, hyper seborrhea, clogged pores, pigmentation, loss of elasticity or tone, and more. Our ultimate goal is to address these concerns by providing customised treatments that restore balance to your unique complexion.
We have developed targeted treatments and techniques that are continuously evolving to address your concerns. First, your facial specialist will use professional-grade skincare products and techniques to treat one side of your face. They will then show you the results so that you can compare them with the other side and witness the difference. Once you are satisfied with the results, they will proceed with the rest of your treatment.  

SOIN RESTRUCTURANT ET LISSANT



Let's begin with the "Soin Restructurant et Lissant", our rejuvenating and smoothing treatment- a highly sought-after favourite!


The rejuvenating aspect of this treatment focuses on restructuring the contours of your face and reducing the appearance of wrinkles. Our skilled therapists pay attention to areas that need care, addressing concerns like sagging jawlines and targeting specific wrinkles and creases for a smoother, more youthful look.


This treatment provides hydration and soothing benefits, making it perfect for those with dehydrated or easily irritated skin.
SOIN LOTION MC110
Experience the effects of our "Soin Lotion MC110"!
This treatment's rejuvenating feature is plumping the skin thanks to its blend inspired by the renowned MC100 formula. Combined with our therapist's expert vibratory massage technique, it leaves your skin looking rejuvenated and radiant.
This is particularly beneficial for individuals with skin or lacklustre complexions. The Soin MC110 not only purifies but also energises and tones the skin, enhances brightness and controls oil production.
SOIN LIFT C.V.S
Last but certainly not least is the "Soin Lift C.V.S."
The rejuvenating element works wonders by lifting and firming the skin, often called "Botox Time" by our clients. Our skilled therapist combines the Jacquet Leroy technique with a collagen-boosting treatment to expertly lift and tone the face, neck, chest, eye area and cheekbones to perfection.


This treatment's balancing aspect is its textured formula that offers intense lifting benefits alongside manual exfoliation. It is perfect for addressing flaky or dull skin concerns, leaving your skin smooth and as soft as a peach!

But wait, there's more! Elevate your experience with our 30-minute add-ons that can enhance any treatment. For instance, the Remodelling Face® Machine uses galvanic currents to increase the potency of your session. You also have the option to choose from various treatment masks, such as collagen-infused masks, brightening masks, and targeted eye treatments, all customised to address your skin's unique requirements.

The Epitome of Luxury Facials

Indulge in the epitome of luxury skincare treatments at the Embassy of Beauty. Schedule an appointment today to experience the perfect blend of cutting-edge science and advanced skincare products.
By Natalie Kingsley-Fieldgrass
FOLLOW OUR INSTAGRAM FOR MORE CONTENT