The Embassy of Beauty is proud to announce the launch of a stunning Home Fragrance collection from France's most luxurious and historical home fragrance creators, Maison Trudon.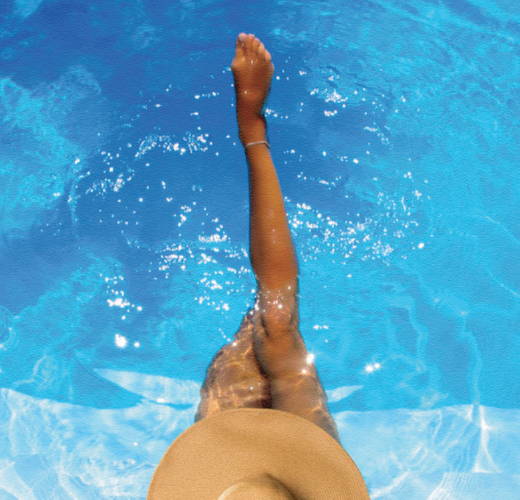 The Golden Rules to Make Your Tan Last Longer

Holiday - A time for rest, recuperation, new experiences, and new explorations. A joyous time to enjoy great weather, relaxing days on the beach or walking through old towns full of culture and history, and with it comes the post-holiday glow that we so avidly wish to achieve.
It's a badge of honour to come back with a beautiful golden tan that makes others jealous, or just to give you a newfound confidence. If you're like me and have spent the last 2 weeks before the holiday taking supplements, eating bags of carrots like a rabbit, and googling the most effective tan accelerators, then you've achieved the tan you were wanting through hard work and dedication in ensuring a burn free and peel free holiday.
The real issue, however, is how to prolong it. A tan, in our regular body's processes, lasts anywhere between 5-7 days. To further prolong the tan, an ideal way would be to hop out on lunch breaks to absorb as much sun as possible in the local park beside, but with the July we have had so far and unreliable weather warnings about 40-degree heat, it's not really a viable option. So, how do we keep that golden glow even when we return to the rain and cloud of the UK? Within a few days the tan we have spent time trying to achieve slowly starts to fade, alongside the post-holiday blues, it's a recipe for planning your next annual leave but this time for much longer.

Is there a way to stay golden for longer?
Follow the Embassy of Beauty's guide to prolonging your tan and maintaining your golden glow.
Light exfoliation:
A common myth that exists within exfoliating tanned skin is that it will have seemingly faded your tan. In instantaneous results, sometimes it may seem that way, but the truth is the thickened layer of dead cells, dust and pollution needs to be removed to prevent dullness. It also allows creams and serums to better penetrate, which helps the tan to stay longer. Keeping skin healthy and glowing.  This is why we recommend light exfoliation as opposed to any heavyweight scrubs which could, in turn, damage the skin barrier and remove your tan faster.
A perfect tan needs to include exfoliation to achieve your optimal colour, both before and after. You wouldn't paint a wall in your home blue without changing the current red to a white base beforehand. The removal of dead cells allows the newer 'active' cells to stimulate the melanin production which can still occur even after exposure to UVA/UVB.
We recommend Ayuna's Essence – it uses gentle exfoliating ingredients such as Gluconolactone, a larger molecule of the hydroxy acid family which exfoliates in a much gentler way. Due to its larger size, it absorbs at a slower rate and without penetrating so deep into the epidermis, meaning it will gently exfoliate the upper layers of the skin, revealing a beautiful glow. It also leaves behind a layer of their Oleo-Essence comprised of Olive Squalene, and 100% Organic Olea Europea Oil to nourish and replenish the skin, prevent inflammation, and restore the skin's lipid barrier.

Nourish and Feed the Skin:
Creme Dermo-RL Corps
BIOLOGIQUE RECHERCHE
When the weather is nice and the sun comes out, get outside for a little bit! Top up the tan with some added extra of the things we love, alongside our guide to protecting skin, your tan should last longer than our Summer in the UK… Hopefully, there will be nicer weather to come, just as much as there will be nicer holidays to come, in which you can come back with a gorgeous, radiant, golden glow that would make even the surfers in California jealous. And retaining it will be easy! Just, maybe, eat fewer carrots? Don't be like me, a bag a day is just too much…
FOLLOW OUR INSTAGRAM FOR MORE CONTENT