Lotion P50 PIGM 400
Biologique Recherche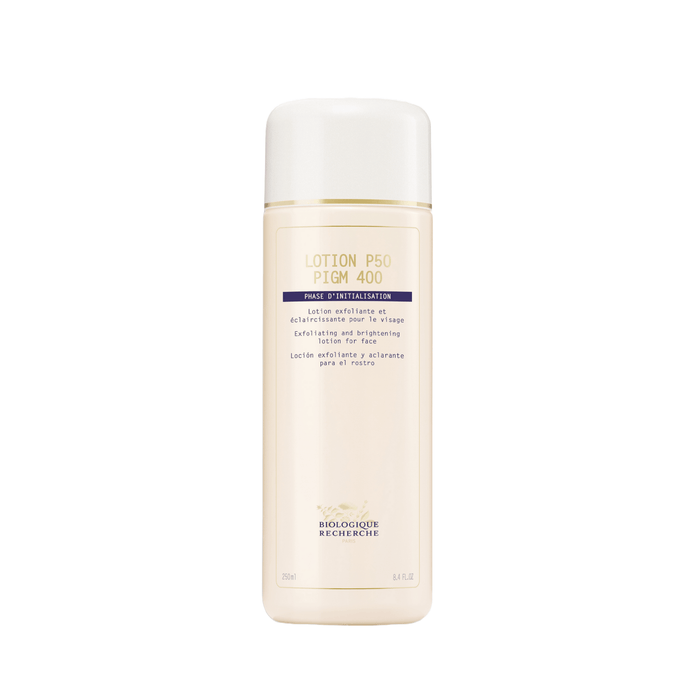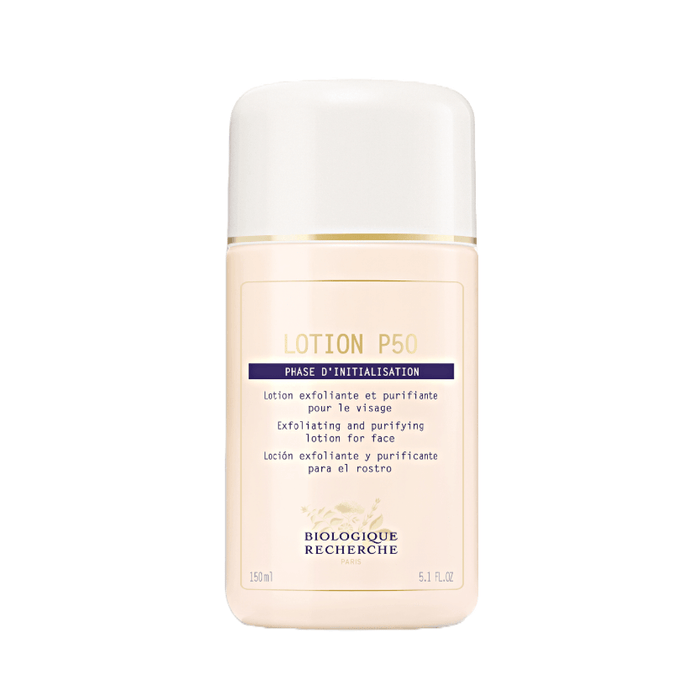 Lotion P50 PIGM 400
A brightening multi-acid exfoliant to optimise skin health.
Learn More
Make sure to complete your routine
Other recommended products
Skin improved after just a few uses
After just a few uses I can see my skin much more toned and looking fresh. After just a week, I can barely see the pigmentation marks. Overall my face looks brighter than it did in years. The only reason why I am not giving it a 5 starts is that it could do with some more usage details (eg: should it be used daily? ; can we apply moisturiser immediately after or do we need to wait some time for the lotion to work before applying moisturiser).
Good results after two weeks
I haven't noticed reduction on pigmentation yet as I have only been using it for two weeks, but it brightened the skin and pores appear clearer. Hoping it will give good results with pigmentation as well.
WOW
This packs a punch. If used correctly, I saw results the night after. My skin is glowy and brighter. I love it— worth the price!
Liudmyla
I will buy this again and again
Brigtening Toner
I have been using for a few months and consider it to be an effective toner. It is not harsh to the skin and helps with hyperpigmentation.
I highly recommend