Lotion P50V
Biologique Recherche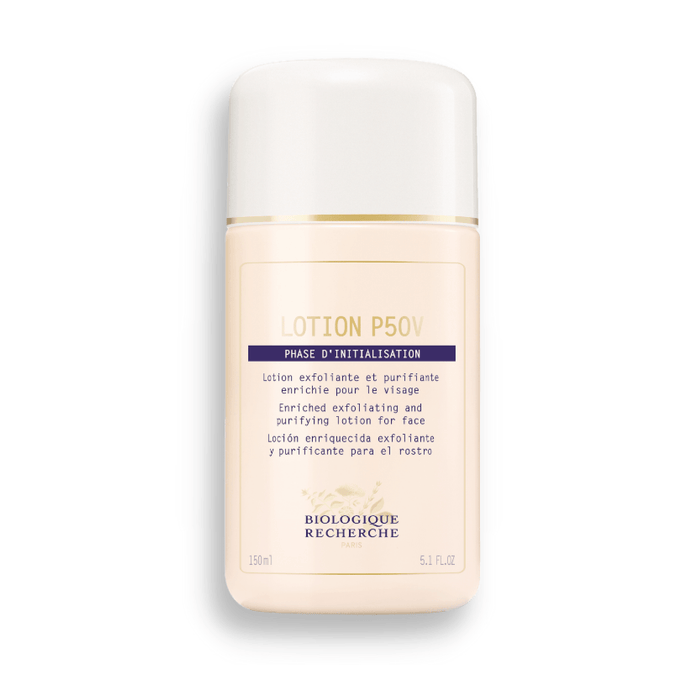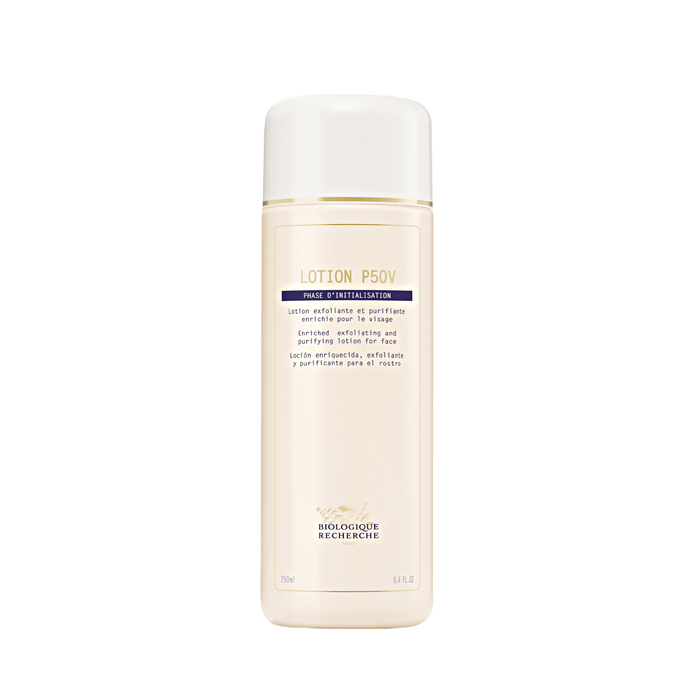 Lotion P50V
A hydrating multi-acid exfoliant to optimise skin health.
Learn More
Make sure to complete your routine
Other recommended products
Love!
Smooth glass tight poreless skin
Great for fine lines & hydration.
You gradually get use to the strength over time. It's an great all round product, this was a repeat purchase. Works great diluted on a damp cotton round and used as a concentrate on problematic areas.
Toner for everyone
Best toner for each type of skin
X
În love so far! ❤️ P50
I started to use this toner three days ago. I didn't expect something spectacular to happen as this is not my first rodeo with expensive facial care and thought it's gonna be the same like the other ones. Well, I was wrong. I really felt this product works on my skin. I could feel a tingling sensation and I noticed a little bit of redness which disappeared in a few minutes. I used it before bed and in the morning my skin definitely was much softer and głowy. I have quite visible pores on my cheeks, so will see how it's working on this in few weeks. I'll come back with an update. Now they have black Friday sale so I will probably try something else from the brand which was recommended to me. It's a shame they don't do trial size though and the delivery is quite expensive. I would definitely recommend P50 and embassy of beauty. Thank you
Magical product
I have been using Lotion P50 and Lotion P50V for some time now, I have switched between the two dependant on how my skin feels. The P50V version is a little milder for those times when my skin is feeling a little drier. I can honestly say I cannot live without it. It has changed my skin for the better completely. The texture is so refined, smooth and clear, and all my other products just work so well when I use it. Absolutely love it!