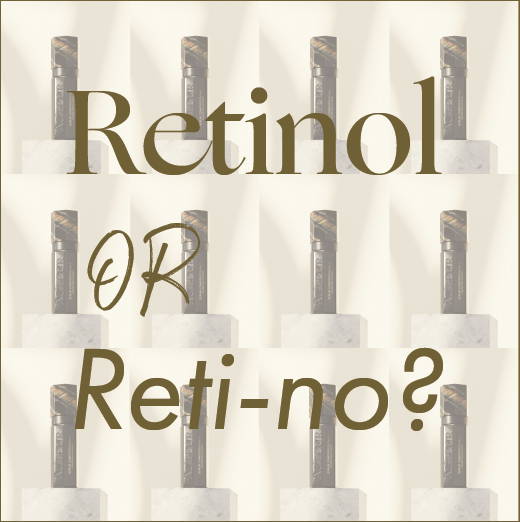 With the holiday season fast approaching, we can sometimes wear ourselves too thin. Attending those parties that we were invited to by someone you cancelled on the previous 3 years, meeting the in-laws for the first time, travelling, shopping for last minute gifts, and working overtime to get your loved one a gift they'll never forget, we tend to forget about ourselves.
Winter can contain some of the harshest weather, and while temperatures continue to drop and we keep powering through, skin's health can get severely compromised. So, this winter, I advise all of you, myself included, to take a step back and be kind to ourselves and our skin – Skincare is Self-Care.
Taking a moment to unwind
Winter is especially problematic with central heating, cold climates, and dry humidity, it's also very difficult to understand the right routine to be using and how that has impact on the skin.
An important step in understanding both your skin and how to pick a routine stem from 1 major factor, listening to your skin! With the ever-growing market of skincare and information that is out there, it's easy to get absorbed into a notion of picking the strongest and most active skincare and continuing to pick out our flaws as the skin gets worse.
We have become so accustomed to the use of harsh ingredients to fix problematic skin; the skin doesn't know if it's a face or an elbow and sometimes, taking a moment to unwind, to ask your skin what it needs might be hugely beneficial.
ALL SKINs NEED LOVE & REPAIR
The truth is, all skins need love and repair regardless of skin type, whether its acne-prone, dry and flaky, intolerant, or entirely balanced, we need to keep the skin healthy and strong to protect from a multitude of aggressors: harsh weather conditions, environmental damage, and the number 1 biggest cause of ageing – stress.
By applying an ethos to be kinder to ourselves we are benefiting our skin much more as we won't be overloading it with ingredients we don't necessarily need. It's helping to build tolerance for the skin, rebalance and bring it to its optimum health level. By using too many active ingredients in one go it can offset the balance of our skin, causing more issues as the skin cannot regulate itself.
For example, for those who are dry and congested, it's usually due to the skin protecting itself and compensating its dryness by producing more oil – so, by using too many ingredients which mattify, exfoliate and clear skin, we are causing the oil glands to further compensate.
For those who are dry and only dry, the skin is lacking in essential fats, but just by applying a heavyweight overnight cream in the day it might only fix the problem temporarily as heavy lipids with larger molecular weights sit atop the skin and are unable to penetrate, we need both hydration and lipids within the skin to restore balance.
For those with Rosacea, we want to strengthen the skins barrier and capillary walls to help maintenance and to better combat skin's triggers. I have been on all aspects of this journey, sensitising my skin by overloading it with acids, drying my skin out by stripping the barrier functions and breaking out when I overload with oils and barrier creams. But my biggest saviour, was simply taking the time to be kind to my skin.
We must give back to our skin, just as much as we put it through. Being an area of skin that's always exposed to the elements, pollution, UV damage, exposed to harmful pathogens or bacteria when we touch our face to express ourselves, how we show emotion, how we destress in a meeting with a hand on the bridge of our nose, we are constantly open to aggressors which can alter the sanctuary of our skin.
So, retaining good balance in both our microbiome/lipidic shield/ barrier functions, our PH balance and our hydration levels helps to combat several different issues you might face in everyday life, more specifically in harsh and tiring seasonal period. Sometimes, less truly is more (apart from the presents you buy for yourself, though. Retail Therapy is a form of self-love too…)
The easiest way to start the 'be kind' process, is to strip back – not every step in your regime needs to be highly active or packed full of skin-trauma inducing ingredients, take some time to just focus on hydrating, healing and protecting the skin.
A great place to start is at the start, naturally, with a gentle cleanser – one of my all-time favourites is our Gentle Seaweed Cleanser from Sapelo.
A brand that's whole ethos is to repair and renew the skin without the use of daily acids. Formulated, founded and created in small batches from the island of Sapelo, Savannah, Georgia, it was inspired by the tide brushing against the shore twice a day giving the land the essential nutrients and minerals it needs to thrive. The same thing that we should be doing with our skin against the constant ebb and flow of life.
The Gentle Seaweed Cleanser is different from most gel cleansers that potentially strip the skins natural oils and barrier functions, it uses a soap-free formula through saponins from the soap-tree which foam with water making it much gentler. Packed with antioxidants, catechins from seaweed which hydrate the tissue of the skin, it's great for most skin types, even sensitive ones, to deeply cleanse but also deeply hydrate.
Sapelo's Gentle Seaweed cleanser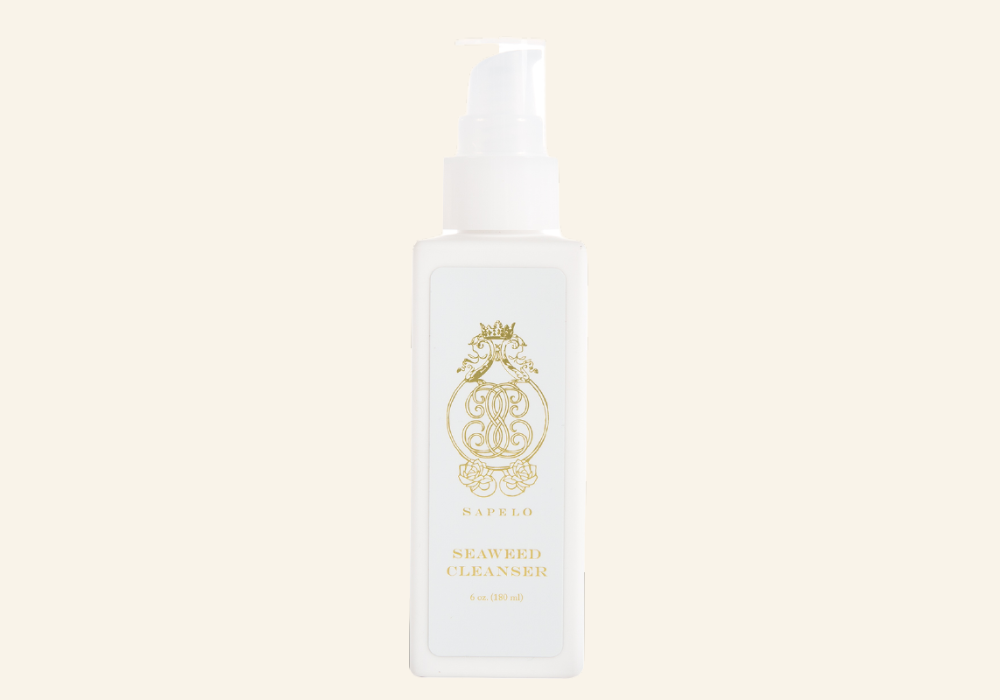 Another step to the 'be kind' process is to not just strip back, but step back, take the time out of the hectic lifestyle to introduce some self-care and do a mask, those 20-30 minutes spent taking care of yourself while ingredients can penetrate and work, pick up a book you haven't read in a while, take a bath, catch up on that show you've never been able to finish, you're allowed to take breaks too.
Try one especially for those whose skin gets blotchy and red with the cold – Ayuna's Balm K. Their name translated from Spanish means 'fasting', giving your skin exactly what it needs and nothing more. They take on the ethos of 'less is beauty', with its high levels of technology which are made to be the most bioavailable.
Balm K contains a blend of glucoraphanin and potassium rich Broccoli Sprouts, Tazman pepper (the natural Lidocaine to help inhibit neovascularization and prevent dyschromia) and Luminous Clay to brighten skin, reduce inflammation and a complex of bioavailable sugars to deeply hydrate the skin. The joy of the mask also is its beautifulness cocktail which runs through the entire brand, a blend of essential oils such as Hollywood, myrrh and chamomile to calm the senses to make the mask even more luxurious.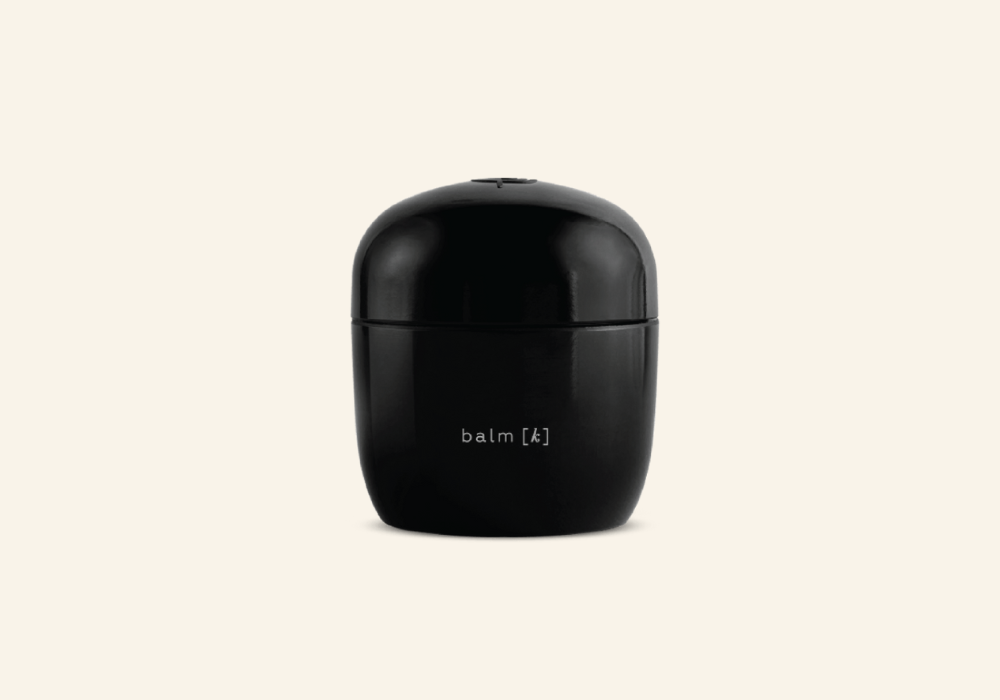 My third and final recommendation to 'be kind' is to never forget the eyes. The tissue structures and muscles under our eyes weaken over time, a natural process in ageing, the fat cells then move around more freely and with gravity, gather alongside fluid and hold under the eye. This causes the area to look puffy and swollen.
A lot of the time our body retains excess waters and fats under the eye area which don't drain fully through our lymphatic system. It runs through the face to the ears, down the neck and out through the shoulders – hence why after a cold Winter night curled up in a ball, hunched under the duvet, we wake up puffier, because the lymph nodes were unable to drain.
Sapelo's Restoring Eye Serum is a silky lightweight formula, perfect for sensitive under eyes without being overly thick and heavy, which heals and depuffs the eye contour using a blend of essential Ceramides, Milk Peptides and Red Algae to lock in moisture, kickstart the repairing process and reduce oedema by helping to drain excess water retention. – Particularly good if you're like me and love a midnight snack, that last leftover pizza slice and its high sodium content really does cause water retention.
sapelo's restoring eye serum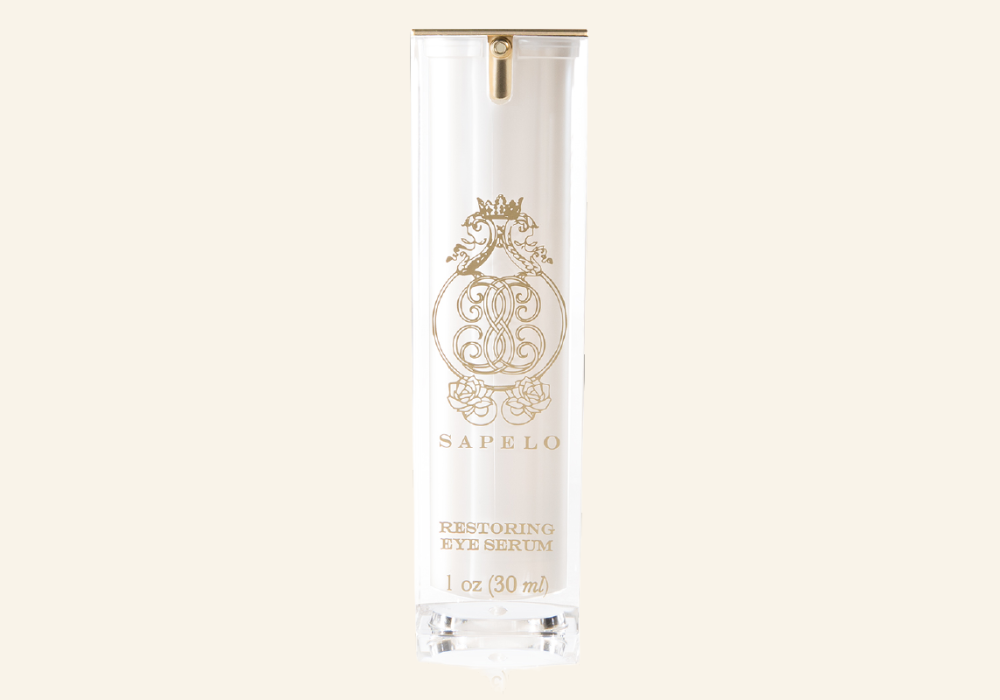 So, let's take the time together to give back to our skin, give back to ourselves and spend this holiday season treating your skin to some well-earned TLC to keep you looking fresh and feeling loved, and remember, Embassy of Beauty always has your skin in mind.
Shop our Be Kind, Unwind – Harsh Winters, Kind Skincare now in-store at the Embassy of Beauty or online at embassyofbeauty.co.uk