Understanding your skin type is essential when it comes to choosing the right skincare routine. Your skin type can impact how your skin reacts to different active ingredients or formulations, so it's important to choose products specifically formulated to your skin type, right?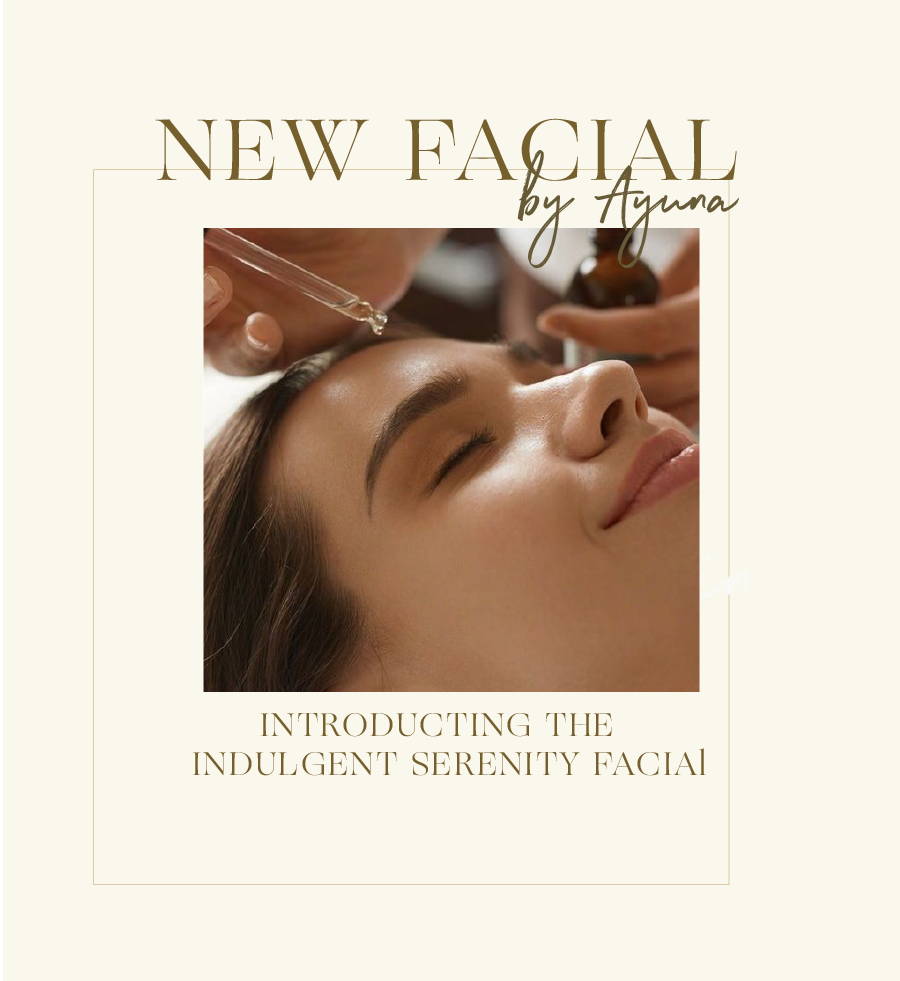 ---
We are pleased to introduce a brand new facial inspired by Ayuna's holistic methodology and products. The Indulgent Serenity Facial is a decadent and relaxing treatment that will soften skin and calm everyday stresses.
Targeted to nourish skin using a combination of specific massage techniques and rich dry oils blended with micro-lipids and specific plant extracts that work on the skin-brain connection. It relaxes both the mind and the skin, leaving it soft, supple, and radiant.
Book your treatment by May 31st to receive 25% off.
Regular price: £200
Introductory price: £150
---
FOLLOW OUR INSTAGRAM FOR MORE CONTENT