Embassy of Beauty is very excited to announce the launch of our first ever body treatment, leaving you with new skin in one hour!
May I introduce to you the: Gommage P50 New Skin
So, why do we need a body treatment?
Body treatments can help to tone and firm the skin, decrease cellulite, and slow physical signs of ageing, leaving your skin looking fresher and younger. Body treatments help with your mental health too as they reduce stress, soothe tired muscles, and relax both your body and mind.
The idea behind a body treatment is that it is just as important to cleanse, exfoliate, and hydrate the skin on your body as it is the skin of your face. (Essentially a facial for your whole body). This wellness procedure is good for your body no matter what time of year, but it can especially be helpful in the winter as it hydrates skin when it is typically dry and flaky.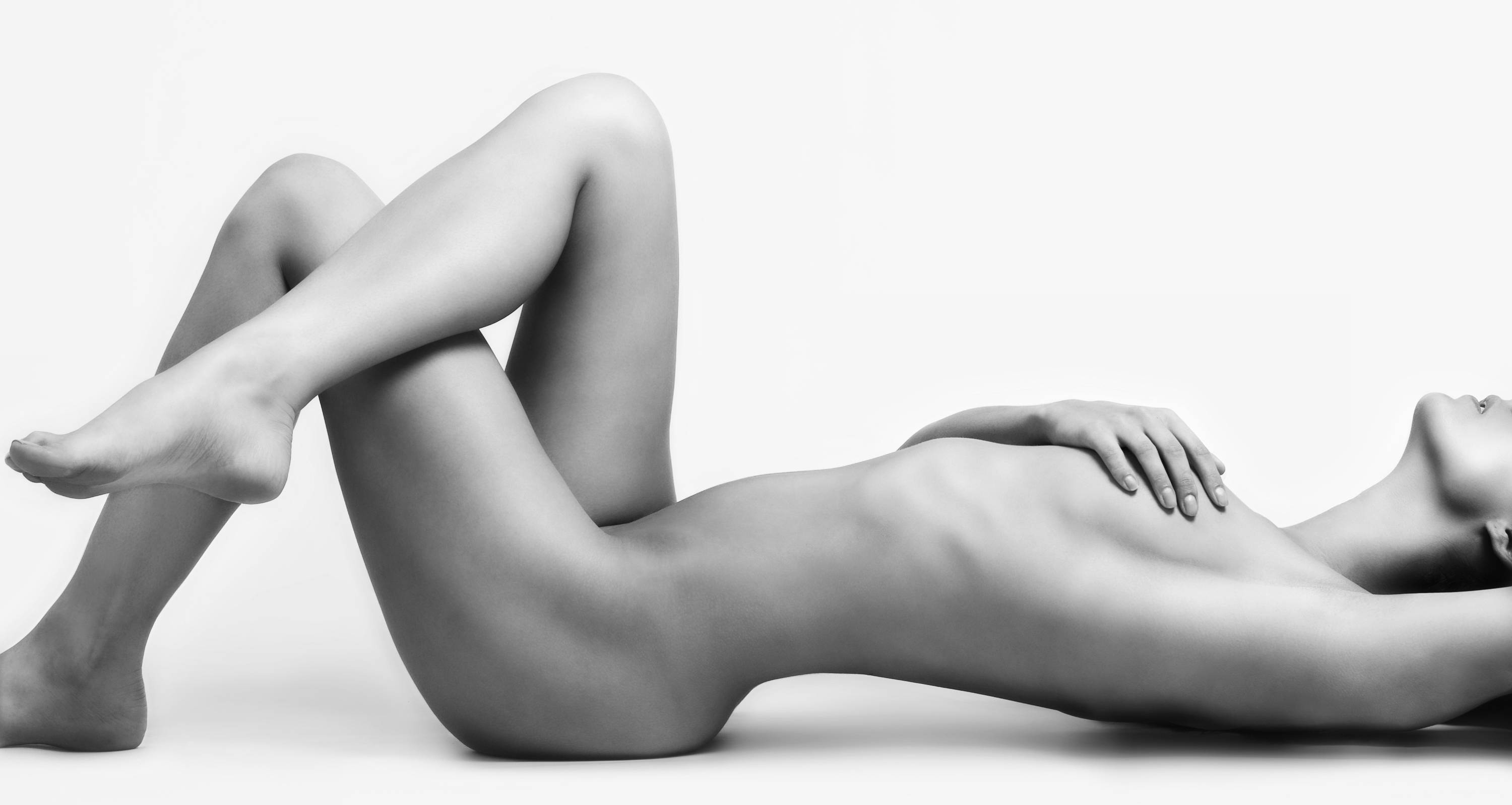 "What's all the hype about?"
This treatment will give you soft, smooth, toned and restored skin. Did I mention this treatment also provides lymphatic drainage, reduces cellulite and helps to break down stubborn accumulated fat? That's why Embassy of Beauty are proud to unveil the new and only body treatment that you will need. Sign me up!
There are two parts to the Gommage P50 New Skin:
The treatment kicks off with an invigorating yet relaxing thirty-minute body exfoliation with the cult classic that is the Lotion P50 Corps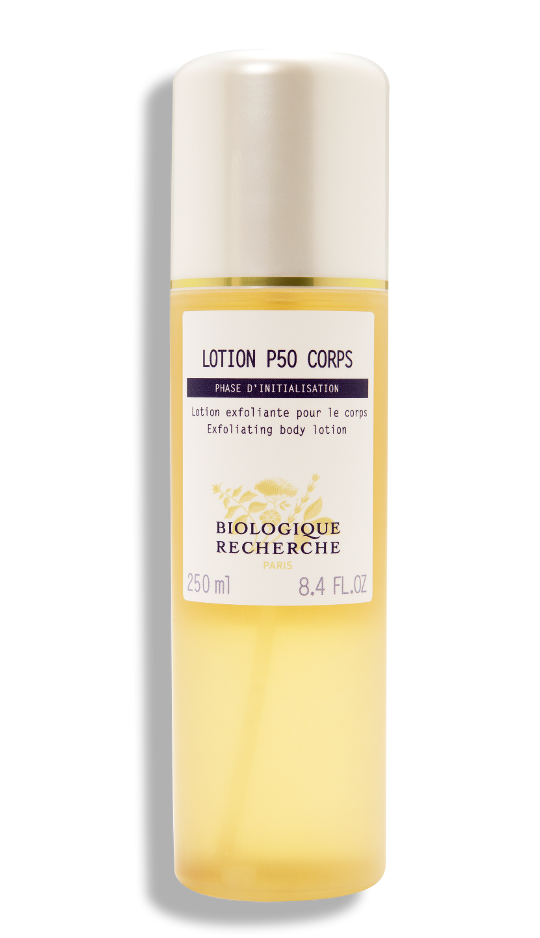 This iconic body lotion instantly removes dead skin cells as well as stimulating, hydrating and balancing the skin.
The Lotion P50 Corps is packed with Lactic Acid, HAs, and Vitamins to purify and protect the skin. It also has the following actions:
Stimulates the skin's natural exfoliation
Hydrates
Enhances the effects of the products used after it
"where the magic happens"
The body exfoliation starts with you lying on your back. During the body treatment, the Lotion P50 Corps is applied to your entire body with the Body Glove in upwards movements,
As the Body Glove is used, it provides massaging effects, helps improve micro-circulation, exfoliates the skin and increases penetration of the Lotion P50 Corps. This wonder glove also aids the elimination of stubborn fat (now we're talking!).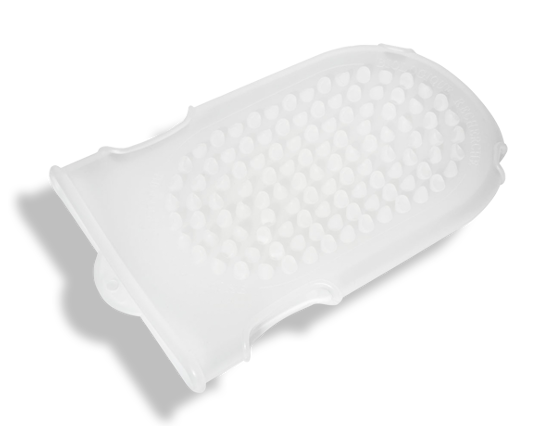 Then the magic happens…. All the focus of the exfoliation is localised on unwanted adipose fat. Basically, all the stubborn accumulated fat that we can never seem to break down ourselves! (YAY! Thanks EOB!).
Once the front of the body has been applied with Lotion P50 Corps all over, you are then asked to turn onto your front and the same process is repeated to the entire back of your body, really focusing on the backs of the thighs, arms and any areas you want targeted (this will be discussed prior to the treatment with your therapist).
After both the front and the back of the body have been exfoliated, you will notice how incredibly smooth and soft your skin will be starting to feel, almost velvet-like!
Moving onto the second phase of the treatment, the smoothing massage!
This firm massage lasts for twenty minutes and is incredibly effective. Each side of the body, excluding the stomach, is massaged in upward movements, which aids lymphatic drainage,
For most Skin Instants® the below product will be used:
Crème Amincissante Oxygénante MC110
This shape-forming body cream will detoxify, tone and firm to achieve a slimmer and slender silhouette.
The Crème Amincissante Oxygénante MC110 is packed with lemon, thyme and fucus extracts which helps to promote the elimination of accumulated fat. The skin's shield is repaired and micro-circulation is activated through thermal affects (hot and cold).
Did someone say DETOXIFYING?
Good micro-circulation is enormously important to our health and well-being. More than 70% of our circulation takes place in a huge network of small blood vessels (capillaries).
These capillaries are responsible for the oxygen and nutrient supply of our tissue and cells. They are also responsible for the removal of toxic substances, hence why a body treatment can be detoxifying. Who knew!?
By activating micro-circulation, we heal faster, have a stronger immune system and have a stronger defence against free radicals. Another great reason to try the Gommage P50 New Skin!
Before your treatment, you will discuss any main concerns with your therapist.
For instance, if your skin is a little more on the sensitive side then your therapist will use the Crème Dermo RL-Corps
This product is the ultimate butter for your body. If you are starting to feel actual discomfort and you are looking for relief, then this will be your new best friend!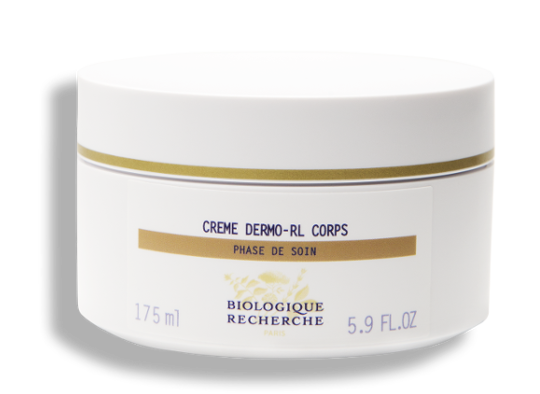 This rich cream will literally cocoon your body and restore that soft, comfortable feeling. Crème Dermo-RL Corps is loaded with blackcurrant butter, raspberry seed oil, hyaluronic acid and polysaccharides.
So, not only will this buttery formula restore your skin but it will leave your skin protected against the harsh cold winds i.e. the British weather all of us love so much! (Just kidding!)
After your treatment, your skin will be left hydrated, repaired, strengthened and soothed.
Gommage P50 New Skin is the perfect treatment to have before applying other body products as it leaves your skin healthy and restored, ready to absorb the next product.
We recommend this body treatment once a month in order to maintain a beautiful and healthy skin.
So, thanks to Biologique Recherche for developing these innovative and wonderful body products, we can now combine them with a treatment!
Who doesn't want a treatment that will tone, firm, smooth, slim and detox the body!?
We will be hard pressed to find a cream that won't work for us in this fabulous treatment at EOB.
I know where I'll be next week!
We hope that this article has got you as excited as we are about our fabulous new body treatment!
To book, please click here
Or give us a call on 0203 358 9998