Welcome to the latest issue of the EB E-MAG where we are going to be talking about our fabulous treatments!
We are so excited to be back!
Here at Embassy of Beauty, as I'm sure you know, we have quite a few different treatments, so it can be hard to choose which one is best for you. Thankfully, our expertly trained therapists will give you a full consultation before your treatment commences and help you decide which treatment and products will best suit your skins' needs.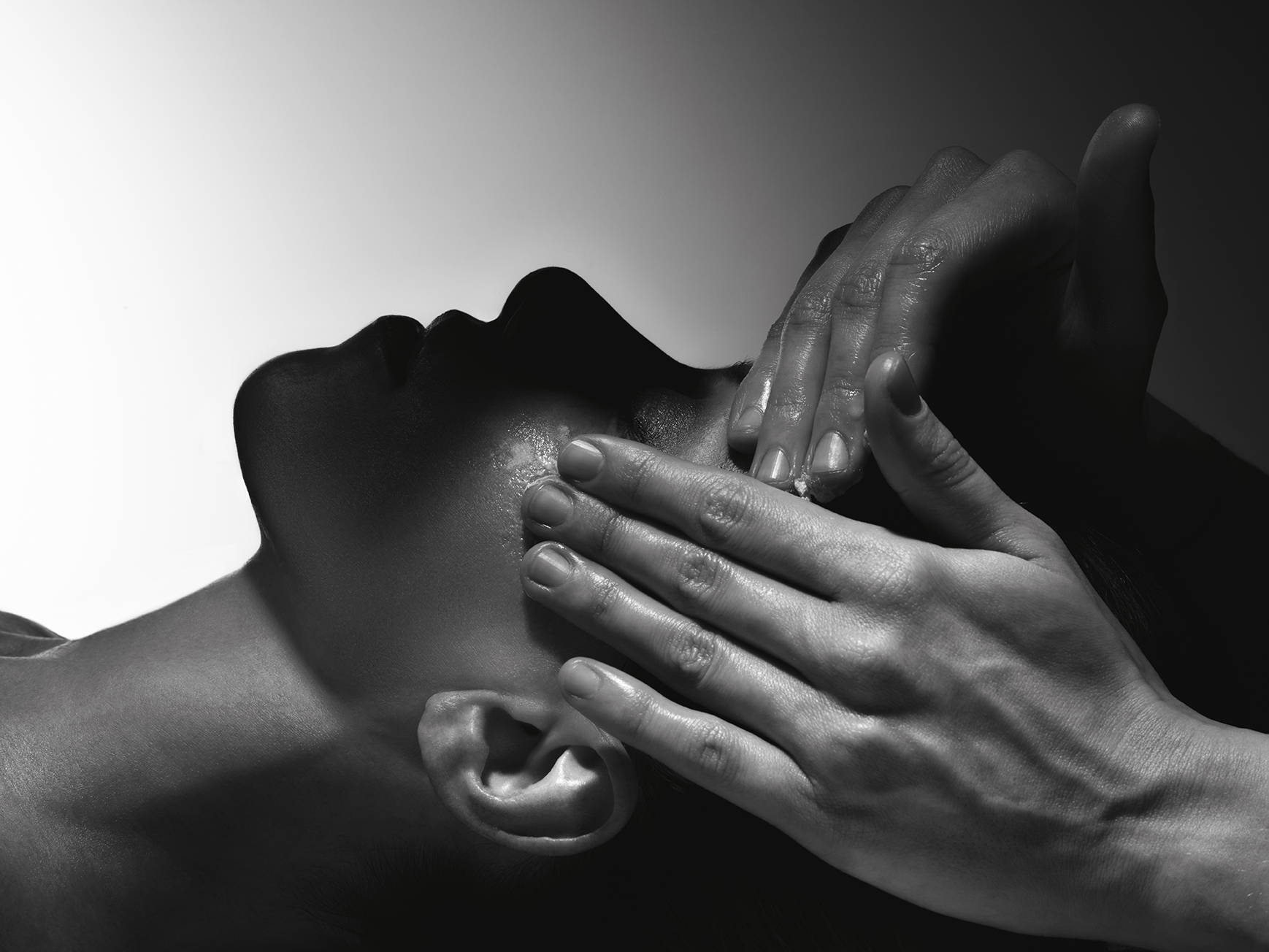 "... to indulge in this autumn"
As we have now implemented new treatments within the clinic, we are going to talk you through our top picks to indulge in this Autumn!
Have you noticed that come Autumn, your skin can start to look a little dull, maybe even a little grey and could do with some revitalising? The treatments we are going to take you through will help to not only renew and re-energise your face but your body too!
"the best treatment for plumping"
To start things off, let's have a look at one of our fabulous facial treatments that will bring radiance and tone back into your skin, leaving your face looking perfectly plump! Introducing the:
Sadly, no alcohol involved but this is every bit the cocktail you need if you are after restructuring, plumping, and toning your facial contours!
This brightening and revitalising treatment activates collagen production with micro-stimulation using the Micro Puncture Lab© and therefore helps to fight against the premature the signs of premature ageing. Isn't that just fabulous!
The Micro Puncture Lab© is performed in conjunction with the Cocktail D'Actifs Regenerants which stimulates the collagen production and increases penetration of this serum which is packed full of active ingredients. Once this stage is completed, the Masque Biologique Féerie is then applied to soothe, refresh and plump the skin at the end of the treatment.  
Stimulating tissue repair, this process reactivates and regenerates tissue production, allowing corrective action on fine lines and wrinkles.
The technique used is nearly painless and unlike Mesotherapy, the needles do not roll back and forth, they move up and down to micro puncture the skin, which creates channels within the skin, allowing deeper penetration of the Cocktail D'Actifs Regenerants.
This method of micro-needling is significantly more accurate than a roller, enabling targeted and perfectly controlled results.
Amazingly, you will visibly see results straight after the first session! Plus, with each additional session, you will see even more improvement as each treatment provides a cumulative effect.
Your skin will look immediately clearer, hydrated, smoother and radiant. TThe Micro Needling Cocktail works to regain the skin's elasticity, and there is a clear improvement in skin quality from the first session. Your complexion will appear less tired, more radiant, restructured, and taught.
The results from the The Micro Needling Cocktail will leave your skin looking naturally plumped. We recommend a course of 6 treatments, so having this treatment by-weekly for the first three treatments and then once a month for the three remaining treatments.
"the best treatment for lifting and plumping"
Next, we have the fabulous and ultra-lifting and sculptIng facial! If you are looking for a non-surgical face lift then this is the treatment for you! Introducing the:
The BR Signature Triple Lift is the ultimate restructuring, toning and strengthening treatment. Offering a complete work out for your face, this facial will visibly improve muscle tone and plump and smooth the skin.
The BR Signature Triple Lift combines two reconditioning and face-lifting boosters, in combination with the Remodeling Face Machine©, to provide a complete treatment that redefines and plumps facial volume.
The boosters work to chemically exfoliate the skin, removing dead skin cells, so any signs of dullness will be vanished, and your complexion will look instantly revived and illuminated!
Using the signature Jacquet-Leroy massage technique, in combination with sculpting and pulsing movements, acts to stimulate the facial structures and accelerate reconstruction of the skin. This smoothes the appearance of fine lines and wrinkles, refines the skins texture and tightens pores, leaving you with a more unified complexion.
The Remodeling Face Machine© is used to enhance the products used throughout the treatment by allowing the products to penetrate deeper into the skin. The skin is stimulated and from the very first treatment, and you will see your skin is revitalised immediately after.
It also works to improve muscle tone and visibly plump and tone the skin. The combination of these electrical currents and power of specific Biologique Recherche products work to reinvigorate and strengthen the skin.
One of the products used during the treatment stage is the fabulous Serum Matriciel Visage, which is our answer to dermal filler! This amazing targeted serum works exactly like filler and plumps out those specific areas in need of structure and volume.
Your face will be left looking defined and the skin lifted, supple, plumped, revived and glowing!
If you have noticed your skin has become marked from all that glorious sun we have had over the summer, then you may be in need of some anti-pigmentation! This next treatment focuses specifically on pigmentation and will leave you with a brightened and illuminated complexion.
Introducing the incredibly effective:
The Soin Taches Pigmentaires is a targeted treatment specifically formulated for pigmentation due to sun or age. Using a combination of the beloved Biologique Recherche PIGM 400 product range and other specific brightening products, this facial will provide an immediate brightening effect.
Before your treatment begins, a peeling mask will be patch tested on the back of your hand so whilst your welcome massage is taking place, we can check for any reactions to this product (as it is quite strong!). This peeling mask is then used to intensely brighten and resurface the skin from a deep level by using a mixture of active Fruit Acid Extracts.
A brightening mask will then be applied, mixed with the energising and lightening Serum Oligo Proteines Marines. This serum contains Malachite and Algae Extract to intensely brighten the skin leaving the complexion more unified, illuminated and any irregularities are greatly reduced.
The powerful Serum PIGM 400 is then applied to the face, neck and décolleté to target specific areas of pigmentation, working to intensely brighten and reduce the appearance of these areas. This targeted serum is dual action and contains both brightening and protective ingredients. Serum PIGM 400 will also fight free radicals and offer photoprotection to defend the skin against sunlight and help to slow down skin ageing.
Using light upward motions, the Crème PIGM 400 is applied along with the Protection U.V. The Crème PIGM 400 works to limit cell ageing, immediately brighten the skin and reduce the intensity of existing pigmentary spots. It also works to prevent the appearance of new pigmentation spots forming. As this is an intensely brightening treatment, it is very important that the skin is protected afterwards with SPF so our wonderful Protection U.V is applied all over the face, neck and decollete.
Fluide VIP 02 is then applied. This particular Finishing Serum is incredibly regenerating and brightening and will provide the finishing touch to an anti-pigmentation skincare treatment by giving it that extra brightening and oxygenating boost. It will also protect the skin from free radicals and pollution.
For optimal results, this treatment works best in a series. We recommend repeating this cycle three to four times.
"The best treatment for your wellbeing"
Now that we have covered the three essential facials for this autumn, let's look at how we can look after our bodies too. Don't worry I'm not about to lecture on healthy eating or working out, we will have enough of that come the new year! I mean how we can care for our skin, relax our muscles and make our bodies feel as great as our face would feel after a facial. So, here are two of our top treatments for you to try:
The Lymphatic Treatment really focuses on relaxing your body and taking away that feeling of heaviness which can be felt from water retention. Our lymphatic system plays a natural role in tissue regeneration and irrigation, so it is extremely important to look after our bodies for internal cleansing and nourishing purposes.
This treatment works to detoxify your body and actually improve your blood circulation. Using specialised products and a specific lymphatic drainage technique, our expert therapists work on localised areas to release the water retention, to leave your body feeling lighter and with a sense of comfort. The Lymphatic Treatment is also recommended for slimming as it helps to eliminate toxins and stubborn fat responsible for localized weight gain.
Using a special massage technique called 'fluid shaping', the essential functions of the lymphatic circulatory system are improved. Lymphatic drainage is a series of specific and precise movements, which are performed gently, with carefully measured pressure. The aim of these movements is to encourage the lymph fluid to move away from any swollen area, or areas retaining more water than usual, so it can drain normally. It also helps lymph fluid to drain through the healthy lymph vessels.
Once the lymphatic drainage massage has been completed on the entire body, the finishing touch is then added with a replenishing and nourishing body cream. This is again applied to the entire body, leaving your skin feeling fabulously soft, renewed, and comforted.
Whilst this treatment is important for the body in terms of its internal functions, it can also improve the appearance of the skin on your face. It can lessen the appearance of wrinkles and fine lines in facial tissue, as well as reduce any puffiness around the eyes, leaving you with a clearer complexion. For the body, the appearance of new scars can be minimized, and old scar tissues can be reduced.
"THE BEST TREATMENT IF YOU'RE LOOKING TO FIRM UP YOUR BUST!"
As we age, we start to lose the firmness and tightness of our décolletage and it can sometimes be quite tricky to find the right products or treatments to 'fix' this area. We have now introduced the perfect treatment to correct this area! Let me introduce you to:
The Firmer Bust Treatment is specifically designed to give you a more defined and taught silhouette. Using the famous Re-Modelling Face Machine ®, combined with specific tightening and firming products, our expert therapist will contour this area to perfection for you!
Starting with chemical exfoliation, the Lotion P50 Corps is applied to remove dead skin cells and brighten the area, preparing it for the next phase of treatment.
The lifting booster is then applied using the specific Jacquet-Leroy pinching technique, which allows and enhances deeper product penetration. This product and technique combined, helps to firm the chest, tone the skin and bring back brightness and youth to the neckline.
Once the booster has been removed, a brightening mask mixed with the Biologique Recherche well renowned Cold Mask is applied and left on for fifteen minutes. During this time, the area is saturated with hydrating, revitalising and brightening agents.
Once the mask is removed, an extremely toning targeted serum is applied. This is best known as the Serum Matriciel. Working to activate micro-circulation, this body serum smooths fine lines and imperfections whilst improving the skin's firmness and elasticity. Your skin will be left soft and radiant whilst the area is treated, leaving it intensely tightened and firmed, as if you had had a breast lift! The Serum Matriciel is used in conjunction with the Remodeling Face Machine© to really oxygenate and increase lifting of the area being treated.
The treatment finishes off using the Crème Réparatrice, which is applied to the chest, neck and bust area. This body cream will improve the elasticity of your skin and restores its firmness. It also helps to prevent stretch marks and slow their development. Crème Réparatrice is the perfect solution to fight the signs of ageing and re-nourish your skin, leaving the area looking and feeling toned, firmed and youthful!
We hope that within this article we have provided you with some great facial and body treatments to keep you going through this Autumn!