Nestled quietly away in the heart of West London you will find a veritable gem in the city.
Readers, some of you will have already visited The Embassy of Beauty - for you this article will serve as a re-cap of what we hope was a delightful experience. Some you will have enjoyed shopping your prescription through our online shop but never have met us in person, and for you we present the jewel in our crown - The Embassy of Beauty.
The Embassy of Beauty (lovingly referred to as EB) is a multi-faceted retail and treatment space nestled in the heart of Kensington, where you can enjoy personalised facial treatments in London and shop your personalised Biologique Recherche skincare prescription – for here the entire range of products is homed and you will find yourself relaxed, safe in the knowledge that your skin is in the very best hands.
We opened the doors last Autumn, and every day we find ourselves delighted to welcome each and every guest.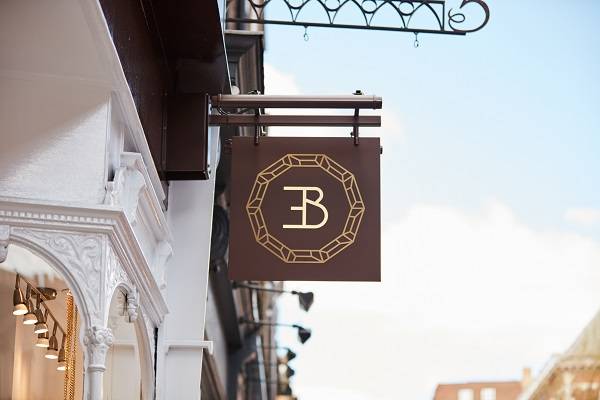 EB is the brainchild of Natalie Kingsley-Fieldgrass, and her exquisite taste and eye for detail is proudly prominent in every detail.
Having discovered the French Luxury Skincare brand Biologique Recherche many years ago following a life-long struggle with unbalanced skin, the brand's pioneering and unique methodology of personalised prescriptive skincare and treatments for every individual was like nothing she had ever experienced before.
Her vision for EB was to create a unique and luxurious home for the full range of Biologique Recherche treatments that was previously available exclusively in Paris. You will experience the finest and most luxurious personalised facial treatments – there is nothing available in this space that Natalie does not personally love.
EB offers facial treatments using exclusively Biologique Recherche products thanks to the highly concentrated formulas, based on intentionally pure, raw ingredients from botanical, marine and biological origin. All products are cold-formulated and no artificial fragrances are added to them, to preserve the integrity of the active ingredients.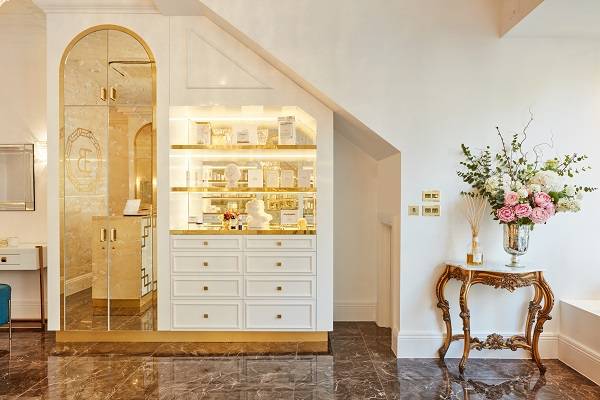 Without further ado, let us show you around...
Feel the weight lift from your shoulders and the warmth of luxury envelope you from head to toe from the moment you step onto the rich cappuccino Emperador marble flooring and find yourself underneath the glistening Venetian chandelier.
You will smile as the EB team welcome you with the warmth and respect of an old friend and invite you to enjoy a delicious blend of tea.
Our skincare products are performance-led rather than perfumed, and so the olfactory heaven you find yourself in as you take a deep breath is in fact Natalie's favourite home scent filling the air.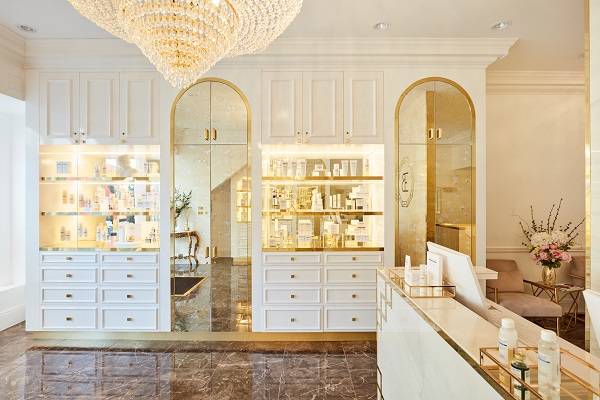 Discover your perfect skin in a luxurious setting
Acquaint yourself with our skin experts, who take you through a detailed Skin Analysis, taking time to understand your concerns, and how we can help you achieve your best skin.
We will take time to understand your current regime and advise you on the most suitable products for at-home use. The Skin Analysis is used to create your 'Skin Instant®', a snapshot of your skin's current health, allowing our highly trained experts to deliver a personalised facial treatment followed by an at-home prescription.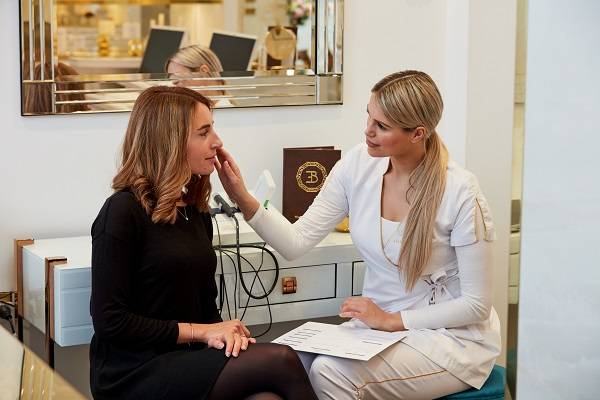 Experience a facial treatment
The Embassy of Beauty is home to an elite team of Biologique Recherche-trained facialists, each of which meticulously deliver innovative and performance-led facial treatments using highly concentrated formulas, targeted hands-on techniques and avant-garde technology.
The moment you descend the marble staircase, you will find yourself in our welcomingly discreet treatment rooms, complete with a full offering of products and machines to give you the gift of instantly improved skin – you will walk out feeling on top of the world.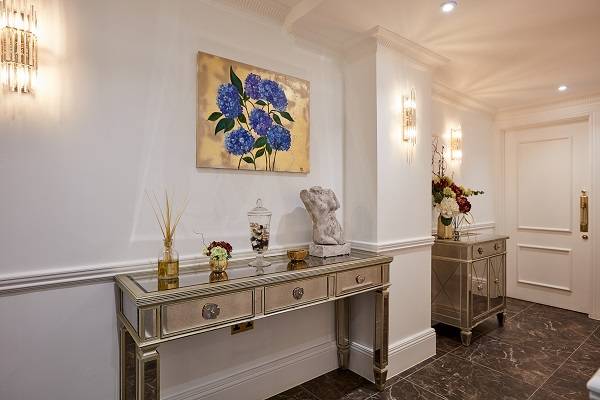 A highly personalised service with luxuriously efficacious techniques
Your skin is as individual as you are – whether you are battling with ageing skin, pigmentation, rosacea, active acne, post acne scarring, dry or dull skin – we will tailor a cocktail of products with a treatment programme that is perfect for you – you can find a list of all of our treatments in our treatment menu, and can even book online.
When you visit us, your therapist will recommend the most suitable products for you according to your skin analysis - each treatment is highly personalised, targeting your concerns. Each and every one of our treatments targets a common skin concern, whilst the products are cocktailed to suit you.
The EB facialists use techniques including the Jacquet-Leroy massage technique to stimulate elastin and collagen and unique Parisian vibratory massage techniques to plump areas of concern whilst following the muscle fibres to redefine, sculpt and purify.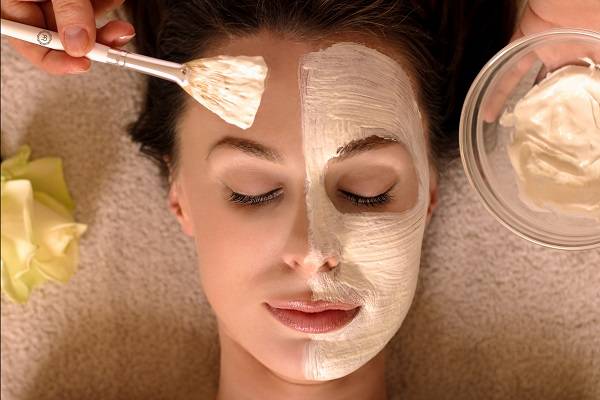 Your facialist will use innovative techniques and efficacious professional-only 'booster' products; they will work on half of your face before showing you the results so that you can compare it to the unworked side (you will be genuinely astonished at the difference!) before finishing your treatment.
The treatment can be combined with additional 30 minute add-ons, such as the highly effective Remodelling Face® Machine which uses electrical currents to boost your treatment's performance, or choose from a selection of our highly effective treatment masks including luxurious collagen filled masks, brightening masks and targeted eye treatments - all adapted to your skin's needs.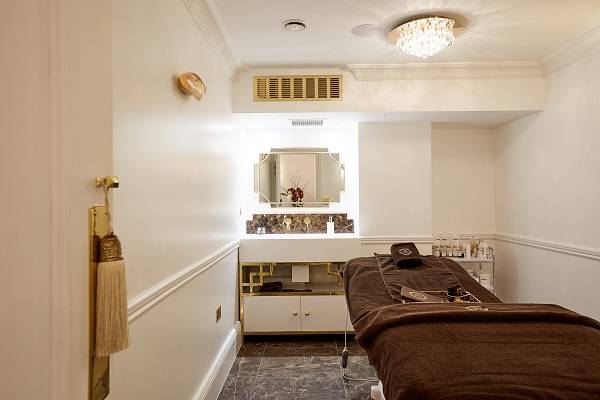 Home to exclusive treatments
The Embassy of Beauty is the exclusive UK home of the Soin Seconde Peau, literally meaning 'Second Skin'.
Many years of research have enabled us to offer this incredibly powerful treatment, using 80% pharmaceutical grade hyaluronic acid and an innovative electrospun mask. This perfect synergy of targeted techniques and innovative technology give an immediate smoothing and plumping effect to the areas that need it most! Soin Seconde Peau is so effective that it has been referred to as a cosmetic alternative to dermal filler injections.
The treatment is borne from many years of research to create an electrospun mask so effective that it will tighten, hydrate and regenerate your skin, and has already been featured in Tatler magazine.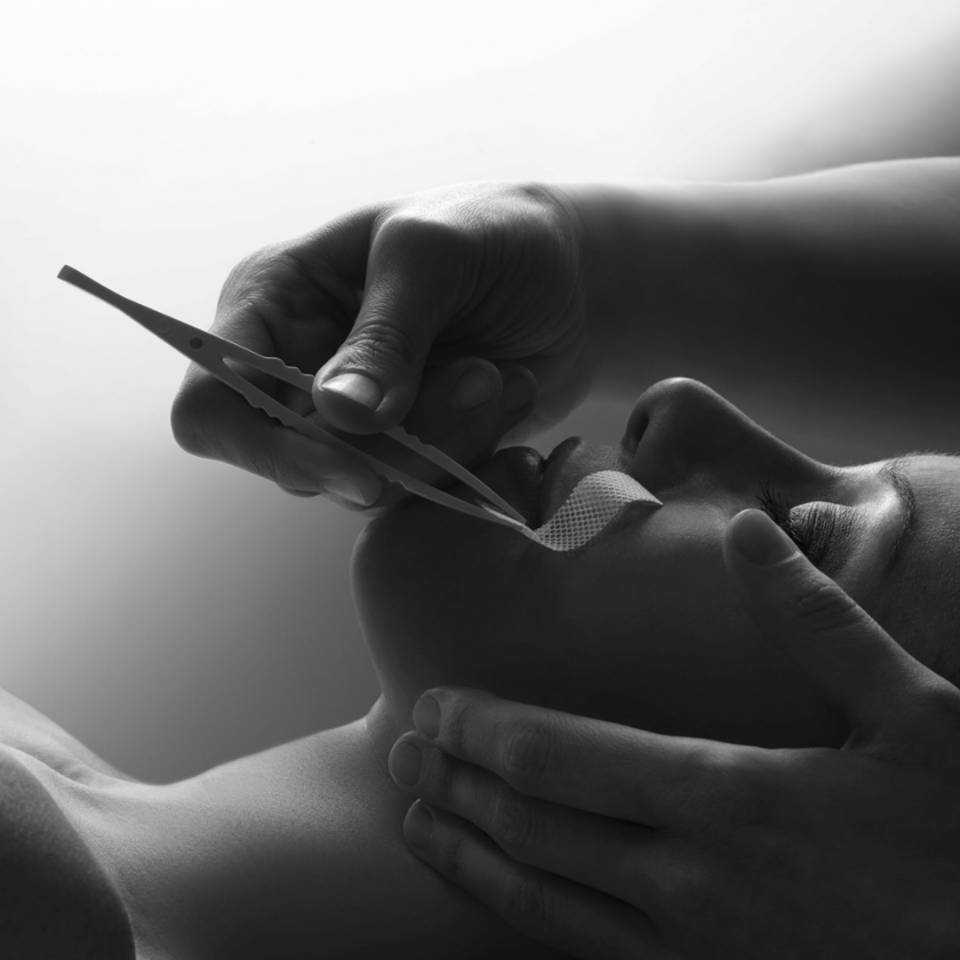 We look forward to welcoming you soon
Each and every one of our EB clients are truly part of our exclusive family, and we look forward to you having the opportunity to create your very own memories at The Embassy of Beauty very soon.
You can book a treatment online, call us on 020 3358 9997, or simply pop by and step into our tranquil paradise whenever the opportunity arises.
Thank you for taking the time to have us acquaint you with our home (albeit virtually!)
With very best wishes,
The EB team