let's Understand anti-ageing skincare 
Around the world, we often wonder in hushed tones at the chic Parisian ladies, strolling with poise and elega

nce.
We have all read the headlines so many times and pawed at the book covers claiming to have discovered their chic secret, like a treasure kept deep at the bottom of the ocean. French brand, Biologique Recherche takes inspiration from these mystically beautiful women.
As we reach different life stages, just as when we live in a different climate or reach a different season, we must listen to what our skin needs.
In this two-part E-Mag series, we are going to explore why our skin ages and how we can understand the process, to help our skin looking as young as we feel.
the main factors that exacerbate skin ageing are:
The menopause: The menopause means that there is less of the hormone oestrogen, leading to a reduction in collagen and elastin, which leads to the skin becoming less supple.
Sun exposure: UV light increases the breakdown of the skin cells, leaving it thinner and less resistant.
Free radicals: When we are younger, we can fight free radicals better. As we age, this line of defence looses its effectiveness and free radicals can attack our DNA, causing tissue ageing, collagen breakdown and accentuated wrinkles.
Our genes: We are all individual, and so our DNA reacts differently to cell ageing.
Nearly 40 years ago, Yvan and Josette Allouche, a biologist and a physiotherapist, combined their expertise and passion to create Biologique Recherche. Le Grand Sérum is a particularly special innovation, in that it was created specifically for Mme Allouche.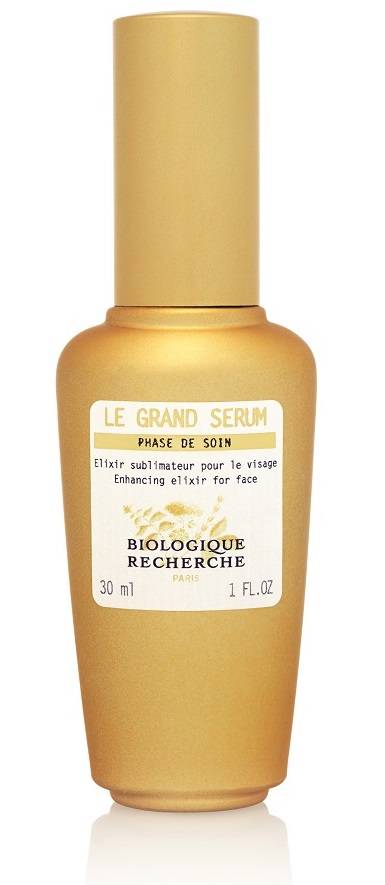 SHOP HERE
This magic elixir is a potent blend of 27 active ingredients. As we age, our natural defence system breaks down (more on that later!). Le Grand Sérum protects the skin by strengthening the skin's defence system. In other words, it calms our skin, pumping it with much needed moisture and active ingredients to fight the free radicals that cause tissue ageing.  
Since then, Biologique Recherche have worked hard in their French laboratories to develop more innovative anti-aging skin care products, some of which we are going to explore in this post. So, let's go!
Epigenetics - the new buzz word we all need to know
Epigenetics - it sounds complicated - in fact it's fascinating! Our genes express differently over the course of our lives, as our lifestyle and environment can impact how our skin appears – called an epigenetic modification. 
In 2017, a laboratory in America made a phenominal discovery – they realised that they could reprogramme cells to reverse DNA damage. In other words, it is possible to turn back time.  
The innovative scientists in the lab at Biologique Recherche used this nugget of gold to create an ingredient unique to the brand, EpigenActiv©, a peptide that is essential to regenerate tissues.
Inspired by Le Grand Sérum and these recent scientific discoveries, La Grande Crème was born. This cream contains the greatest number of concentrated active ingredients ever used in a Biologique Recherche product and, for the first time ever, DNA research has made it possible to identify and use the properties of EpigenActiv© in a skincare product.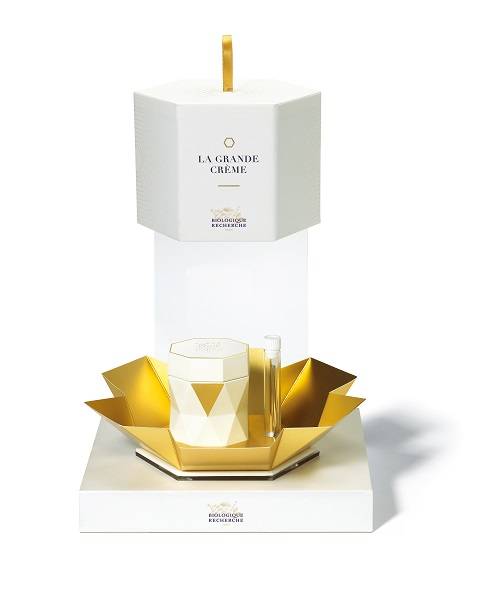 SHOP HERE
La Grand Crème acts on the genes themselves to promote cellular regrowth. It turns back time by regenerating skin tissues, improving the skin's resistance to gravity and resculpting the facial contour and making skin firmer. It also forms a protective barrier on the skin, protecting it and preserving the longevity of cells. Wow!
It's packed with anti-glycation active ingredients to prevent deep wrinkles and protect our lovely collagen and elastin. Enriched with anti-dark-spot active ingredients, it reduces pigmentation and prevents the formation of new dark spots too.
We all know the feeling – that desire for our skin to ping back into place and feel plump as cotton wool.  
Skin tends to feel thinner and less elasticated with age because we don't have quite as much of that lovely collagen as we once did – which results in loss of firming elastin and hydrating hyaluronic acid, as collagen is essential for their production.  
As the years pass, we all start to notice notice deep wrinkles in the skin, scientifically known as Glycation. Despite these being signs of a life well lived, they can make us feel self-conscious, let's target them!
The science

lesson
We may have taken more interest in the bunson burners and periodic tables in our science lessons if we knew how to relate the science to real-life. So here is our skincare science lesson. 
Glycation is considered one of the key factors in skin aging. Our body needs glucose found in sugars to produce energy; some of this glucose bonds directly to collagen and elastin, during the glycation process. This reaction results in Advanced Glycation end-Products (AGE), which are responsible for skin aging because they disrupt skin regeneration, skin becomes thinner and there are less antioxidents. To the naked eye, we then see the appearance of wrinkles and loss of elasticity.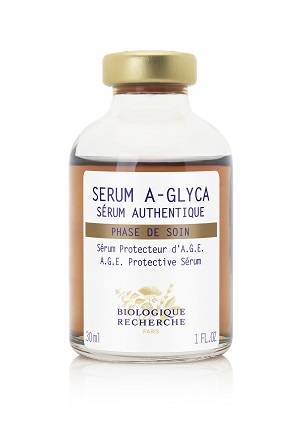 SHOP HERE
Anti-glycation product, Sérum A-Glyca is a magic potion to combat deep wrinkles and firm the skin. It can be used as a preventive measure, as the innovative formula rewinds the glycation process, protecting our all-important collagen and elastin fibres.
The two clever ingredients that target glycation are clever Carcinine, a natural anti-oxidant which protects our cells from glycation, and Mimosa extract. Mimosa produces vaporous flowers all summer long and whose silky appearance has earned it the nickname of "Silk tree". The mimosa acts as a decoy and binds itself to the glucose, protecting the collagen.   
The combination of these two defence mechanisms protects the collagen and helps to maintain the skin's natural elasticity and tone. Now, that's what we call a magic potion.  
Renew, regenerate and repair
Collagen production slows down from our mid-20's, so we find that fine lines start to appear in our late 20's as collagen and elastin is produced less, with signs of ageing tending to start in our 30's.
With age, natural bacteria in the skin lessens which makes it more sensitive, and the fatty barrier of the skin lessens, making it more susceptible to dryness.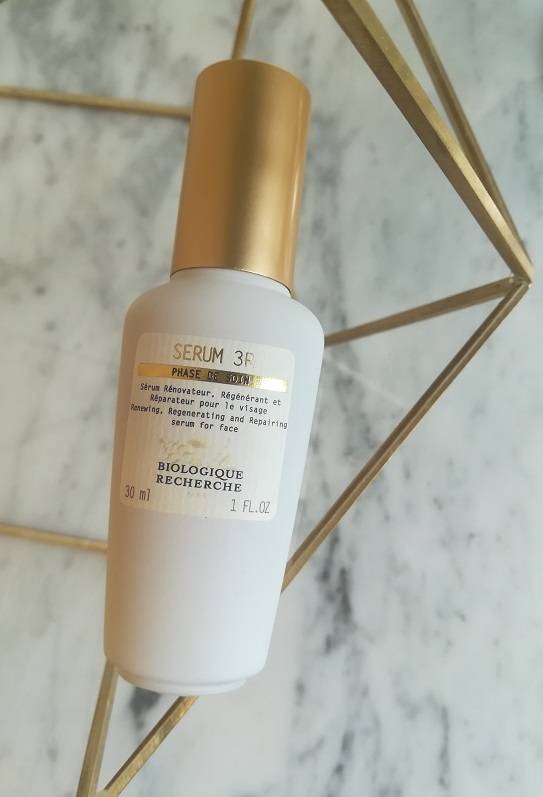 An essential ally for fighting the effects of time is skin-nourishing elixir Sérum 3R.
A combination of 12 powerful active ingredients. Its exfoliating action allows better cell regeneration, its antioxidant active ingredients fight free radicals while its firming active ingredients act to retighten facial skin. Lastly, anti-inflammatory active ingredients aim to repair the immune function which deteriorates with time, and its active ingredients are rich in hydrating agents. 
At Embassy of Beauty, our talented team of therapists recommend regular treatments to give the skin a boost – literally, as these treatments involve potent formulas unique for professional use. 
We use Parisian vibratory massage techniques to drain the lymphatic system and redefine the delicate contours of the face. They even work on half of your face first, and you see a visible difference before they move onto the second half.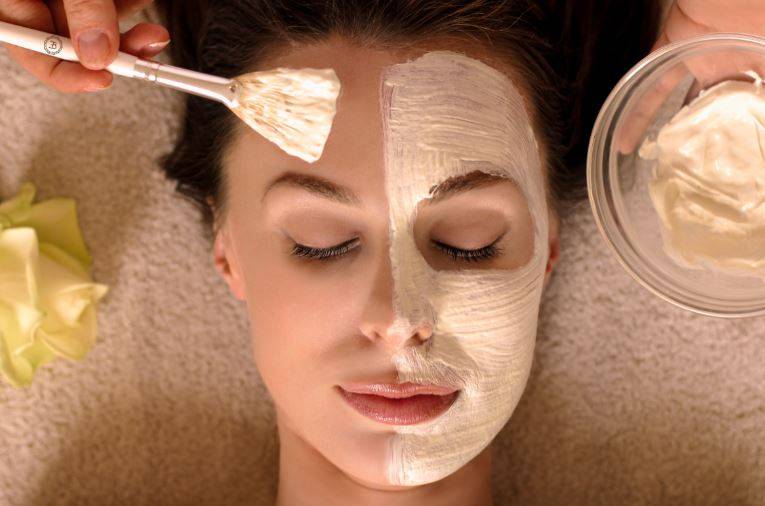 For example, the Soin Lift C.V.S is a nourishing 60-minute treatment designed to stimulate elastin and collagen whilst lifting and defining facial contours, this is the ultimate anti-ageing facial that will leave your skin smooth, refined and toned. 
Enjoy pampering your skin with these beautiful formulas. After all, you deserve it.
As always, should you have any questions whatsoever, we are available by telephone on 020 3358 9997 or email at concierge@embassyofbeauty.co.uk to discuss any of your questions.