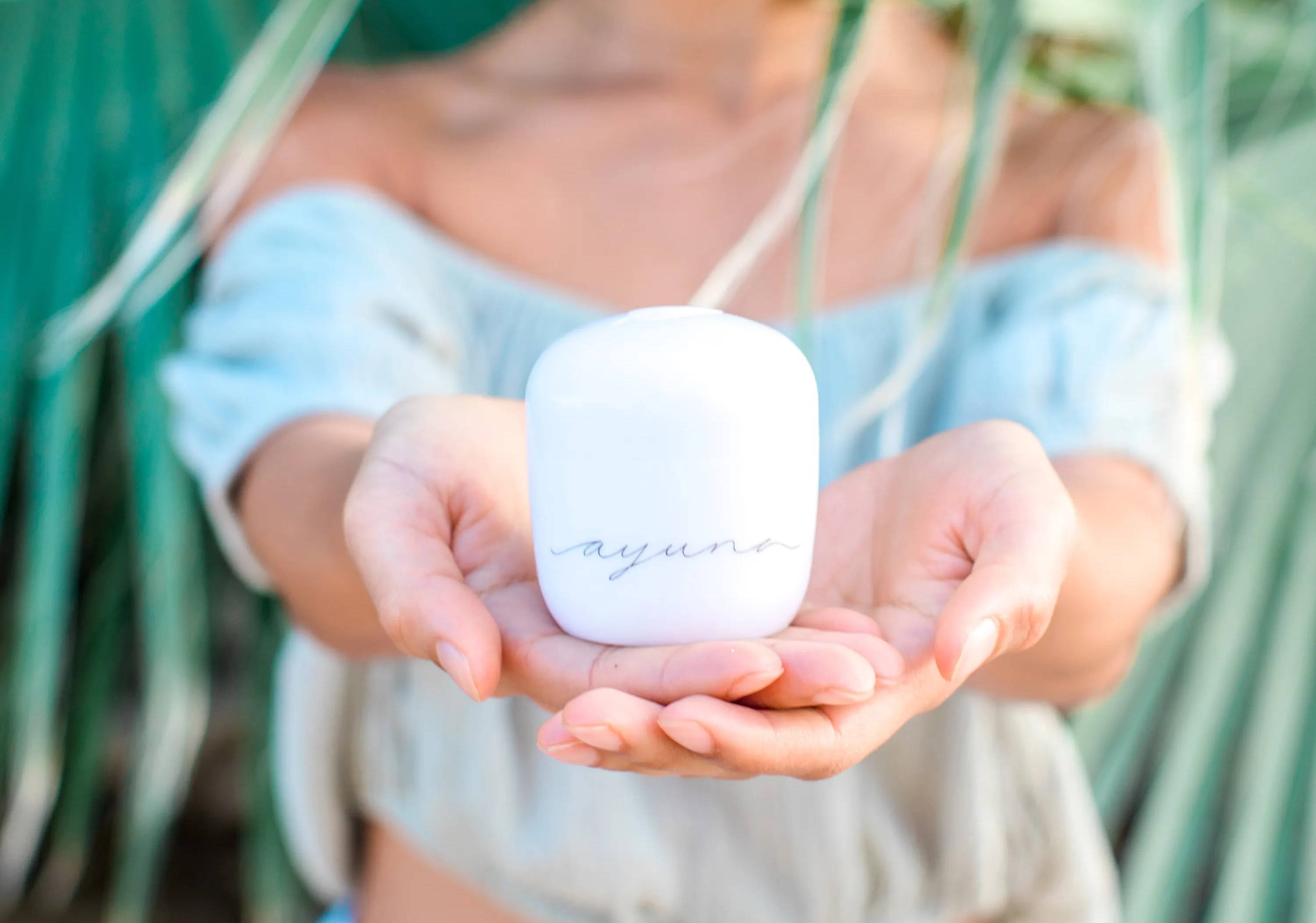 Several years ago, I was living in San Francisco and before long, I found myself immersed in the new vegan trend. It was everywhere, and everyone seemed to be partaking in it. Vast options of vegan or vegan-friendly products began flowing through food aisles and boutique cafés, and it was no longer only a handful of individuals who were feeding into the craze.
Growing up, I was sceptical about veganism. On one hand, I perceived it as a way for people to differentiate themselves from the norm, going as far as considering themselves as more "noble" than the rest of us. On the other hand, I was dubious if it were healthy to adopt such a strict regimen. However, wanting to fully integrate the Golden Coast's lifestyle, I could not and did not want to ignore this intriguing shift in mentality. Considering veganism is coined as a lifestyle that excludes all animal products or by-products for environmental, ethical and health reasons, my journey began by discovering vegan food options. Over time, however, I noticed that other industries were also making their move into the vegan arena.
As I was travelling along the coast hopping from hotel to hotel, I was increasingly surprised at what I found; hotel-size bottles of brands of the likes of Herbivore, Drunk Elephant or Aesop. Their cleansers, creams and shampoos were adorning the shelves of the bathrooms.
Hotels had officially begun offering these cocktails of ultra-nourishing vegan ingredients to their clients. Unlike in regard to food, where I could understand the benefits of "going green", I remained unconvinced of the effectiveness these vegan or vegan-friendly products would have on my skin. Indeed, I had been brought up in a traditional beauty and cosmetic background, with products that have been around for decades and with a proven history of success.
So, what happened next? Well, I wish I could say that I dove headfirst into the vegan lifestyle, not skipping a beat. I wish I could say that I was at the forefront of the next best thing in beauty and cosmetics, but I wasn't. I stuck to my usual cosmetics and skincare staples and wondered if the vegan wave in the beauty industry would someday subside. I especially could not imagine this trend actually successfully crossing the Atlantic and beyond Europe's shorelines. Flashforward two years later, and I was back in Paris having dinner with a friend. She is the quintessential Frenchwoman, and the last person I believed I would ever see with a vegan skincare product in hand. And yet, after dinner, she told me she had something that she needed to share with me: having received free samples from her beauty box subscription, she had begun using a vegan product on the skin. In her case, she had been struggling with sensitive skin since her first pregnancy and having to now take care of small children, she was increasingly interested in everything we were putting in and on our bodies.
She reminded me that using vegan products of any kind, didn't mean you had to label yourself vegan or change your whole lifestyle. I then began opening up to the idea of vegan skincare but still didn't know how to take the plunge.
Then came along Ayuna. Created by Isabel and Begoña, two Spanish female visionaries, Ayuna is an emerging Mediterranean vegan-friendly skincare brand launched exclusively at the Embassy of Beauty. Its packaging is elegant, sleek and sophisticated. Right away, it gave me a feeling of being an honest brand, down to earth, yet complex and elegant. Gone were all the "vegan-friendly", "cruelty-free", "no animal testing" specifications that I was used to seeing on vegan or vegan-friendly brands, but instead, a sober exterior. As I opened the products, the textures were voluptuous and each gave off this divine, fresh and warm scent. Curious, I was compelled to test Ayuna. After a two-month trial period, I was delighted by the visible results on my skin and am looking forward to sharing my top three favourite picks from the Ayuna range below.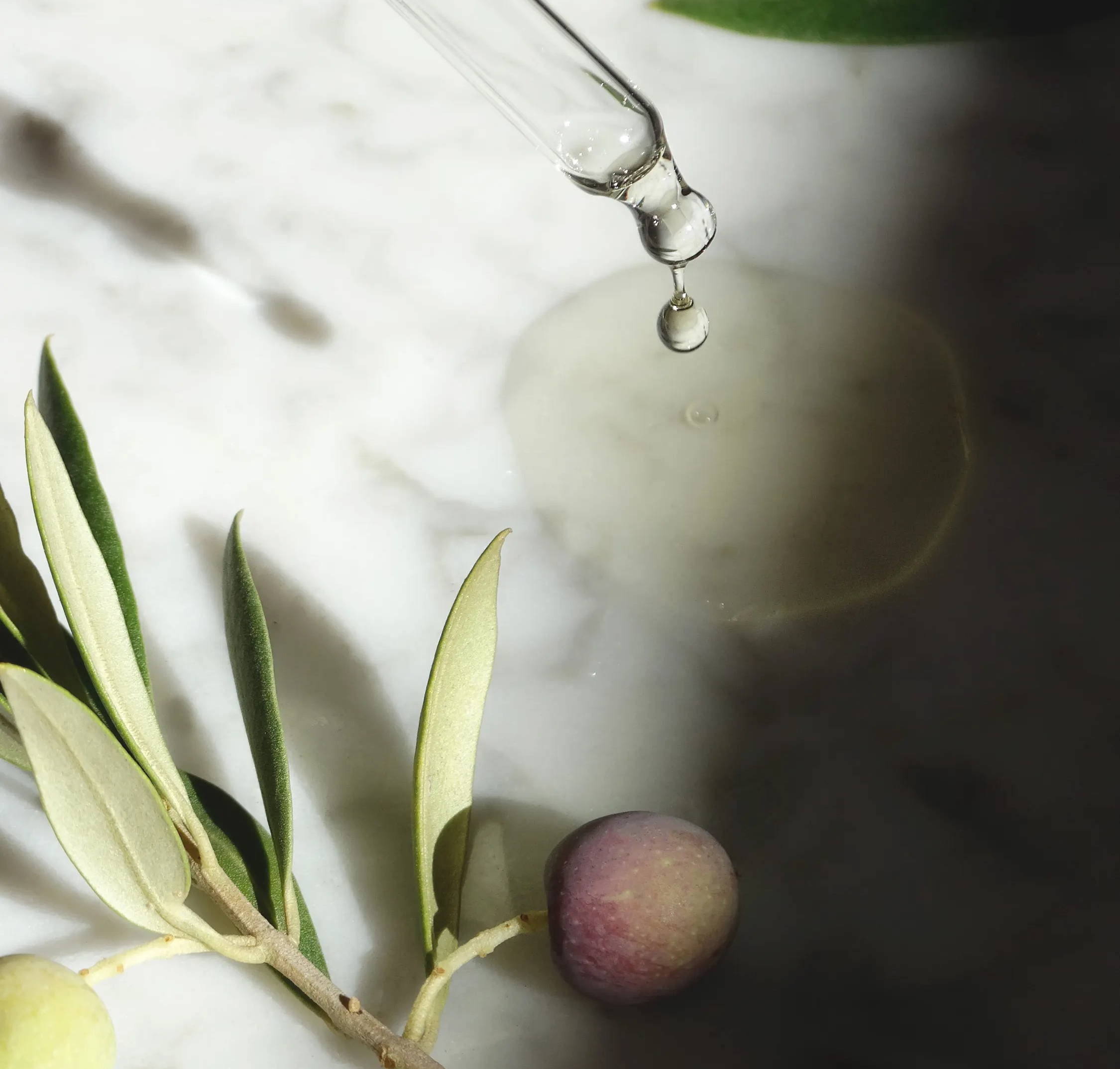 Ayuna Essence: the ideal exfoliator
Put simply, Ayuna Essence is a gentle grain-free "gommage" (the fancy French way to say exfoliation). I made the switch from grain exfoliators to chemical ones recently, so was excited to try this specific product. More than just a peel, Essence is a multifunctional 3 in 1 exfoliating mask that uncovers silky, smooth skin. It is prepared from 52% organic ingredients and is perfect for all skin types, on the face and neck. It works as a dual-acting formula, chemical and manual exfoliation, and finishes by nourishing through oleo-essence.

Essence goes on at first as a protein peel, removes as a gentle gommage polish and then transforms into a serum of organic olive oil. This process promotes extraordinary skin renewal, unveiling luminous skin, evening out the skin tone, and leaving the complexion appearing visibly younger. The first phase, the chemical exfoliation, is done by a cocktail of Alpha Amino Acids (AAA), aspartic and glutamic. Both amino acids contain unique acidic lateral chains, similar to glycolic and lactic acid, but much less abrasive. When applied to the skin, the AAAs release a powerful renewing action that weakens corneodesmosomes and promotes their shedding (without getting too technical, corneodesmosomes are the connections between the cells and the AAAs loosens them).

Regarding the manual exfoliation through the gommage, this is done thanks to microcrystalline phytocellulose, a natural grain-free biodegradable exfoliating agent. Its fibrous structure refines and rejuvenates the appearance of the skin quickly and effectively. Finally, we have the oleo-essence phase. Olive squalene restores and prevents the dehydration of the skin's lipid barrier whilst Olea Europea Oil, an emollient plant oil rich in antioxidant properties, prevents dry skin and inflammation. The lemon water provides an immediate hydrating effect and enzymatic activity.

It is also essential to mention that there are 2 eco-friendly preservatives used in Essence and throughout the Ayuna range, these being levulinic and anisic acids. Finally, the fermented Lactobacillus and Cocos Nucifera use peptide technology to maintain the balance of the skin's microbiome by promoting the survival of beneficial microorganisms, as well as providing broad-spectrum protection of the formula against bacteria, yeast, and mould.
Final Thoughts:
I used Essence twice a week for two months and was truly overwhelmed by how soft and glowing my skin was after this period. Essence is visibly an ideal exfoliator and should be the second step in any skincare routine, after the cleanser. Skin is left with a remarkably soft feel to the touch. Essence's lavish whipped cream texture makes it incredibly easy and pleasurable to apply. One thing I truly learned with Essence, is that AAAs are as effective as AHAs, but gentler so completely safe for all skin types, including sensitive ones likes mine.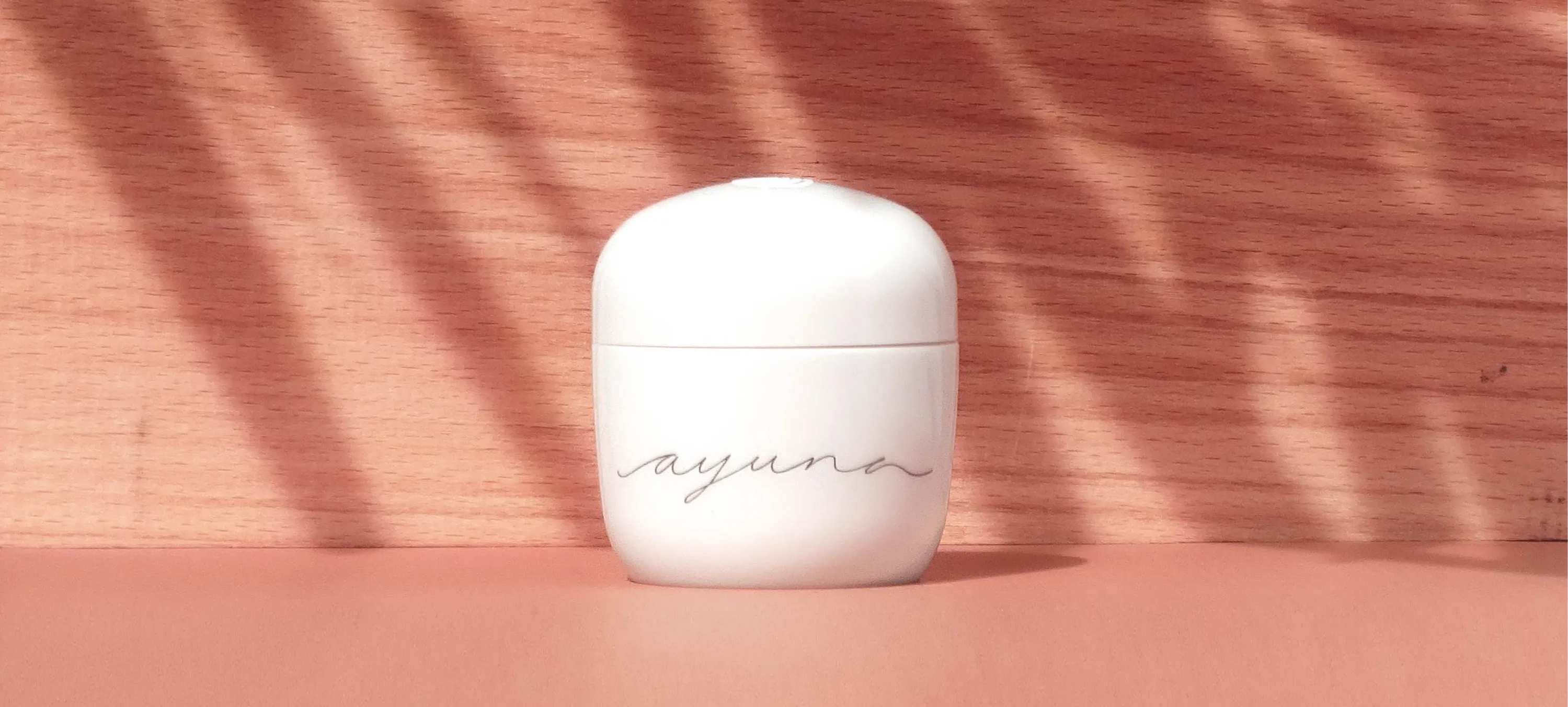 Lately, I have been moving away from clay masks, which seem to dry out my skin, and towards the hydrating charcoal ones. I was therefore extremely excited about Balm, Ayuna's volcanic revitalizing mask, rich in Volcanic Glass and Active Carbone. With fruit oil & squalene to hydrate, charcoal, volcanic glass, lemon fruit water & probiotics, the mask lessens the skin's sensitivity, draws out impurities and leaves it feeling luscious. Further, the presence of Pullulan in the formula, a natural sugar, creates a hydrating and tightening film and enhances the skin's natural ability to protect itself. With its velvety texture, pitch-black colour, glossy finish, and beautiful odour, Balm was included in my weekly routine on my face, neck and decolletage, after the use of Essence.
Final Thoughts: my must-have
The very first thing that caught my eye about Ayuna's Balm is how beautiful this mask's texture was and how purifying it looked. With its luscious odours of "beautifulness", a cocktail of natural aromatic essential oils, gurjam balm, holywood, myrrh, chamomile, rosemary and buchú, the scent was clean and warm, and highly addictive! For these reasons, I was already a Balm enthusiast and when I finally had the chance to integrate it into my skincare routine, it didn't deceive me!

The Balm gave me a visibly more relaxed, rejuvenated and luminous complexion. It diminished signs of ageing (mostly fatigue and stress), detoxified, and reduced the appearance of my pores. It also had one last benefit that I was not expecting: it redefined my facial oval, which had been an insecurity of mine. Hands-down, Ayuna's Balm is one of my newest "must-haves" for instant rejuvenating results.
Last but not least, the notorious Cellular Oil. This is Ayuna's best-selling product and is ideal for dehydrated and/or dry skin. It is to be used after the Balm and is a powerful revitalizing serum-in-oil that softens and brightens the skin while triggering the skin's rejuvenation process. The Cellular Oil provides the skin with micro-lipids found in stem cells obtained from the Acebuche tree, i.e. the Millennial Wild Olive Tree.

When applied to the skin, the Cellular Oil triggers the cellular rejuvenation cycle of the skin by activating mitochondrial fusion which in turn generates and recycles energy, and this in even the most adverse circumstances (including hormonal ageing). With 44% organic ingredients and a pleasant texture that easily absorbs, the Cellular Oil is designed to revitalize all skin types. Instantly, the skin radiates luminosity and beauty. It becomes firmer and healthier. Signs of fatigue are diminished, and the skin enjoys increased elasticity and flexibility, greater comfort, velvet-like softness and smoothed out wrinkles.
Final Thoughts: my "coup-de-coeur"
There was no doubt about it that this Cellular Oil was a game-changer for my skin. The fact that it is extracted directly from the stem cell's membrane gave me an advanced daily treatment that revived dull, energy-depleted skin for a silky feel and a luminous look. The Cellular Oil sunk in without leaving my skin feeling greasy. The hydration was therefore there without clogging my pores or causing any breakouts. The blend also included fatty acid-rich hazelnut and sweet almond oils which nourished and smoothed my skin. Finally, the smell of the Cellular Oil is out of this world, and reminded me of a warm summer evening, after a day of soaking up the Mediterranean sun. The calm elegance of the Cellular Oil has made this product my official "coup-de-coeur"!
Conclusion: amazing results!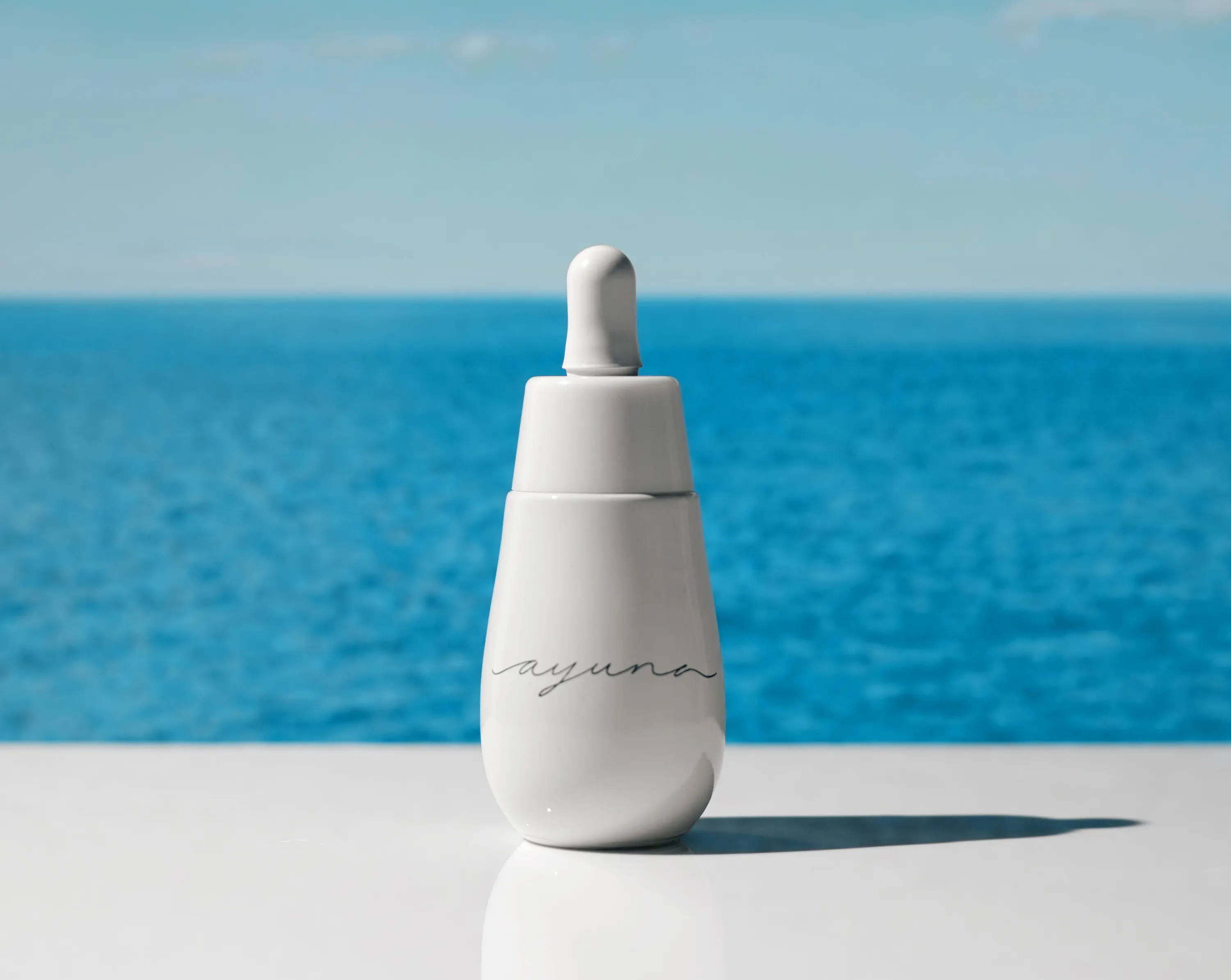 Vegan beauty is not new, but the demand is growing. According to Forbes, though most consumers have not adopted a fully vegan lifestyle, the vegan beauty market is on the rise—and projected to reach $21.4 billion globally by 2027.

If you are like me, and sceptical about the benefits of vegan skincare brands, then I highly recommend you try Ayuna, starting with the wonderful Essence, Balm and Cellular Oil. Overall, the Ayuna product range does not disappoint, and your skin will thank you for all the amazing benefits it will bring to it!