Welcome to the issue where we will be discussing all the common issues that we face when it comes to Spring and how those issues (all be it annoyingly), affect our skin. Spring is a wonderful time, Cherry Blossoms are popping up everywhere, the sun is bright (hopefully) and the evenings are lighter for longer, making for perfect early evening walks in the park. However, that itch in the nose, the eye and the throat have other ideas for your springtime evening stroll! Your face may become red and the nose starts to run and then you think, "Uh, I'm better off inside, should've just stayed in!".
Well, within this article, we will be discussing some tips of how to keep redness at bay, soothe that skin of yours and prevent irritation. The weather on the other hand, is completely out of my hands, I do apologise!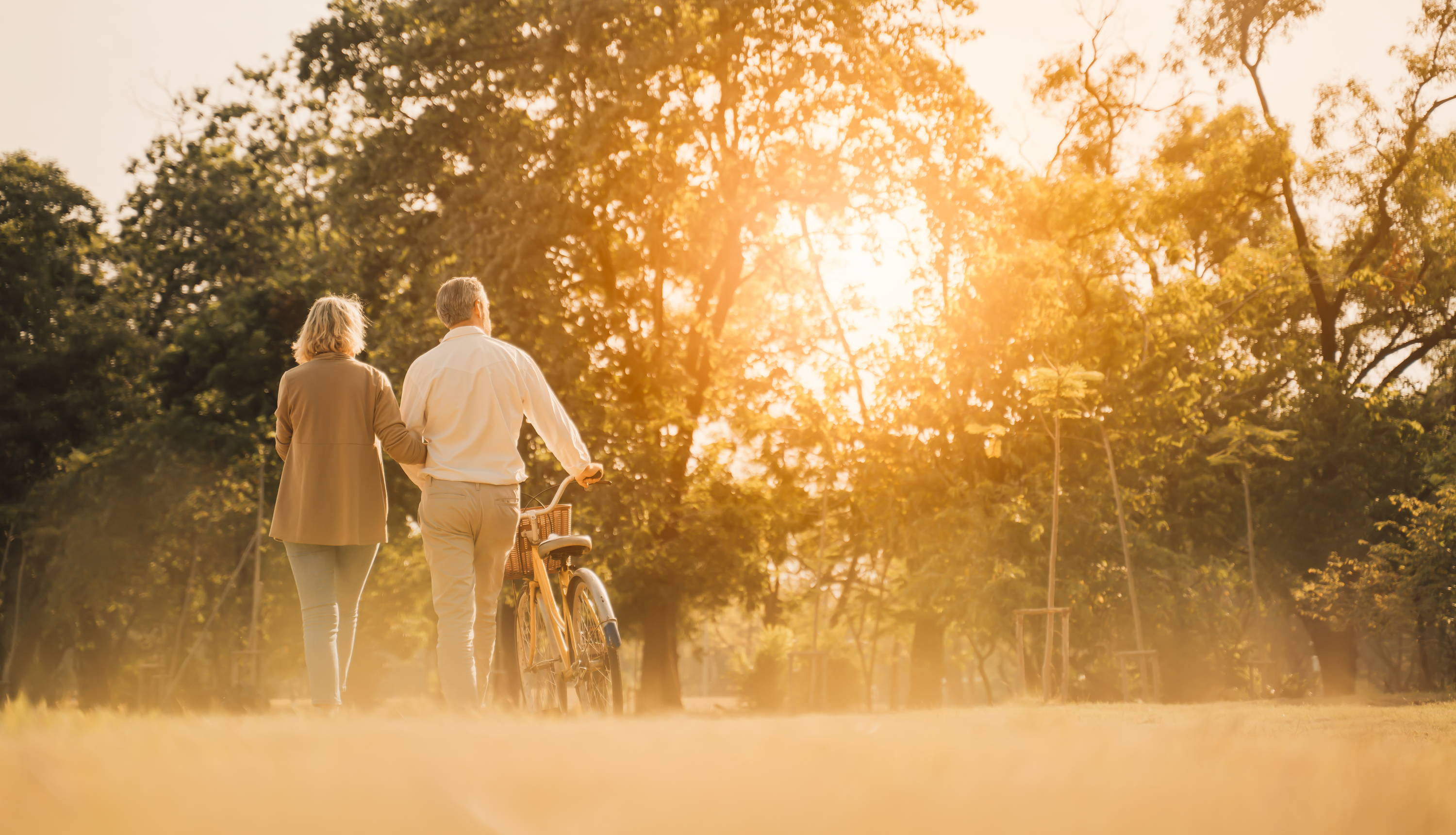 "Spring can be a challenging time"
So, let's start with our first common Spring Skin issue: Eczema
Ah yes Eczema, that lovely condition where patches of skin become inflamed, itchy, red, cracked, and rough. If you're reading this then you know all about it, and if you don't, then trust me, you're lucky! For many people living with eczema, Spring can be a challenging time and it's when flare ups can be at their worst. This can be from change in humidity levels, pollen, perspiration and even certain fungi (lovely, I know).
It's time we strengthen our skin and prevent flare ups as much as possible! Let's see which products we can use to do this:
Of course, our hero product is at the forefront of this mission!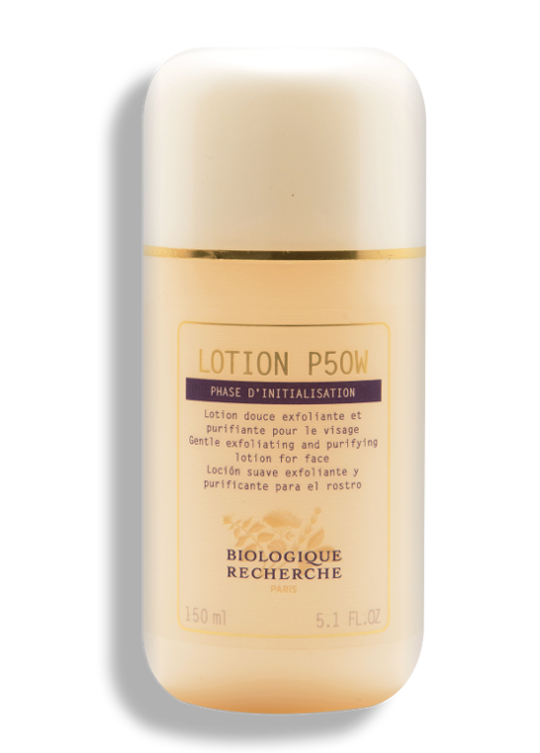 Skin Instants®: Thin and/or Reactive to Normal
This is our gentlest exfoliator, the only one really suitable for eczema-prone skin. Infused with Arnica, it soothes and protects the skin whilst it slowly penetrates the skin to remove dead cells and impurities. It then strengthens the skin through enhancing skin cell renewal.
The skin's PH is balanced, and excess oils are kept at bay thanks to its oil regulating properties! Packed with powerful Hydroxy Acids and exfoliants including Lactic and Salicylic Acid, this lotion will chemically remove dead skin cells. The skin will be left regenerated, strengthened and protected from daily aggressors. So, all that pollen coming your way will have to make their way through a stronger barrier!
How To Use: For the first two weeks of use, apply a few drops of Lotion P50W to dampened cotton pads with cold water, and press and release, patting the product all over face, neck and décolleté, morning and evening. Please do not rub and only pass over each area once. After two weeks of use, if the skin is not sensitive to the product, switch to dry cotton pads.
Next, we have the strengthening mask and cream combo that is the fabulous: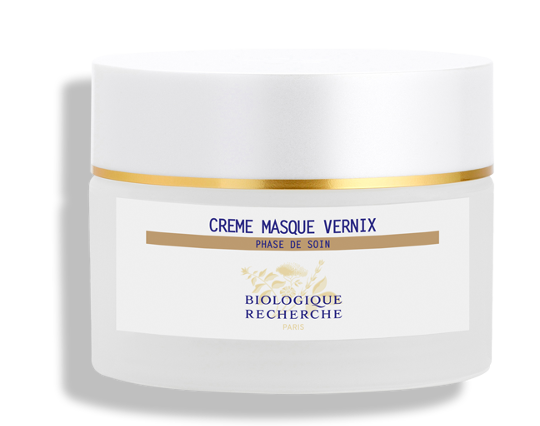 Deficient and/or Stressed Skin Instants®.
This is the best product for anyone suffering from Eczema!
The Crème Masque Vernix concentrates on deeply nourishing, protecting, and strengthening the skin. This is an extremely repairing, nourishing and protecting cream that can be used as a mask or a daily face cream. If your skin is feeling irritated and you are in desperate need for comfort, then this is the product for you! It will create a 'second skin' leaving your skin protected with a barrier in front to combat free radicals and other external aggressors. Now you can approach nature with a smile!
How to use: Apply a thin layer of Crème Masque Vernix in the morning and/or evening on the entire face, neck and décolleté. Massage gently with fingertips, from bottom to top and inside to outside, until completely absorbed. To get a mask effect, apply in thick layer. Leave for about ten minutes then delicately remove any excess with a damp cotton pad.
Our second common Spring Skin Care Issue is Rosacea, the curse of the rosy cheek!
As Spring falls upon us, unfortunately, so does the Pollen that comes along with it. This causes a spike in allergies and hay fever, which can also cause an increase in Rosacea. Changes of season can cause a Rosacea flare-up, however, Springtime is often the most challenging. Luckily for you, these next two products will have you covered!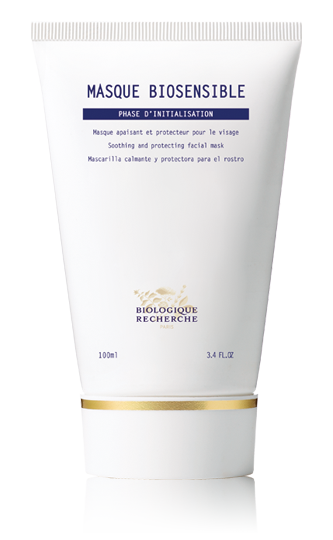 All Skin Instants ® Ideal for Sensitive or Sensitised Skin Instants®
This refreshing mask will not only soothe your skin but it will diminish the redness so you will be back to your pre- flareup state in no time! This mask is intensely hydrating and most importantly, strengthening for the skin.
Masque Biosensible contains active ingredients that actually work on the immune system of our skin, so it gradually strengthens it, eventually making it immune to sensitisation. To make this mask even more calming, try storing it in the fridge, it will instantly calm and soothe any irritation you have!
How To Use: Apply a thin layer of Masque Biosensible all over the face, neck and décolleté or use targeted on the areas of concern. Leave for 15 minutes, moisten the mask and rinse off with cold water and/or damp cotton pads.
Next, we have exactly what you need to combat redness flareups this Springtime:
Rosacea Tendency and Sensitive Skin Instants®
This serum is fantastic at making those visible capillaries on your skin disappear and diminishing any signs of redness, it's THE go-to product for redness-relief. Serum Erythros is extremely soothing and repairing and will actively calm down that annoying itchy sensation. This particular serum is a treatment product, so it will take some time before you will see any changes, but apply it every morning and evening for a month, and watch those awful flare-ups appear less and less! If your skin is feeling extremely sensitive, then why not try using the Emulsion Gel Biosensible or the Emulsion Gel Biosensible S.R. to further soothe and protect the skin.
How To Use: After cleansing the skin and having used Masque Biosensible, apply a few drops to the areas affected by rosacea and or Eczema. Gently apply with your fingertips until the serum has been completely absorbed. After applying Sérum Erythros, apply the Emulsion Gel Biosensible to the entire face, neck and décolleté. Use Sérum Erythros during a course lasting at least one month.
Now that we have that covered, let's discuss lines, the ones that are caused from dehydration! When dehydrated, your skin loses its ability to hold onto hydration and bounce back, causing it to look sallow, dull and old. Come Springtime and the change of weather, your skin becomes dehydrated and those lines start to appear, now let's get rid of them!
Introducing the finishing touch for your daily skincare regime: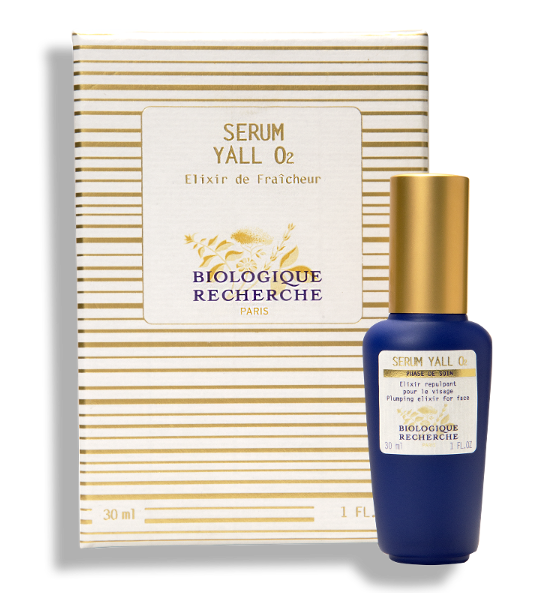 All Skin Instants®. Ideal for Dehydrated or Alipidic Skin Instants®.
This rich finishing serum is the pièce de résistance of any routine. It specifically concentrates on plumping and revitalising the complexion of the skin to leave it bouncing with vitality.
Offering hydration, plumping, rejuvenation and anti-ageing, this Finishing Serum will refresh those dehydration lines and leave your skin completely revitalised!
If this product wasn't amazing enough, it also provides protection against free radicals is high in antioxidants and contains the highest amount of active ingredients out of any Biologique Recherché product!
So, not only will Sérum Yall~02 hydrate and plump out lines, but act as a barrier of protection against daily aggressors that pop up during Spring time!
How To Use: Apply a few drops of Sérum Yall~02 to the entire face, neck and décolleté in the morning and/or in the evening. Alternatively, a few drops can also be mixed into your face cream.
We hope that within this article we have been able to show you some great products to help you remedy common Spring skin care issues.
Remember, we are always here to help!
You can easily purchase your online by logging in and taking a quick (but thorough) Skin Analysis.