If there is ever a time to treat yourself, it just has to be December doesn't it!?!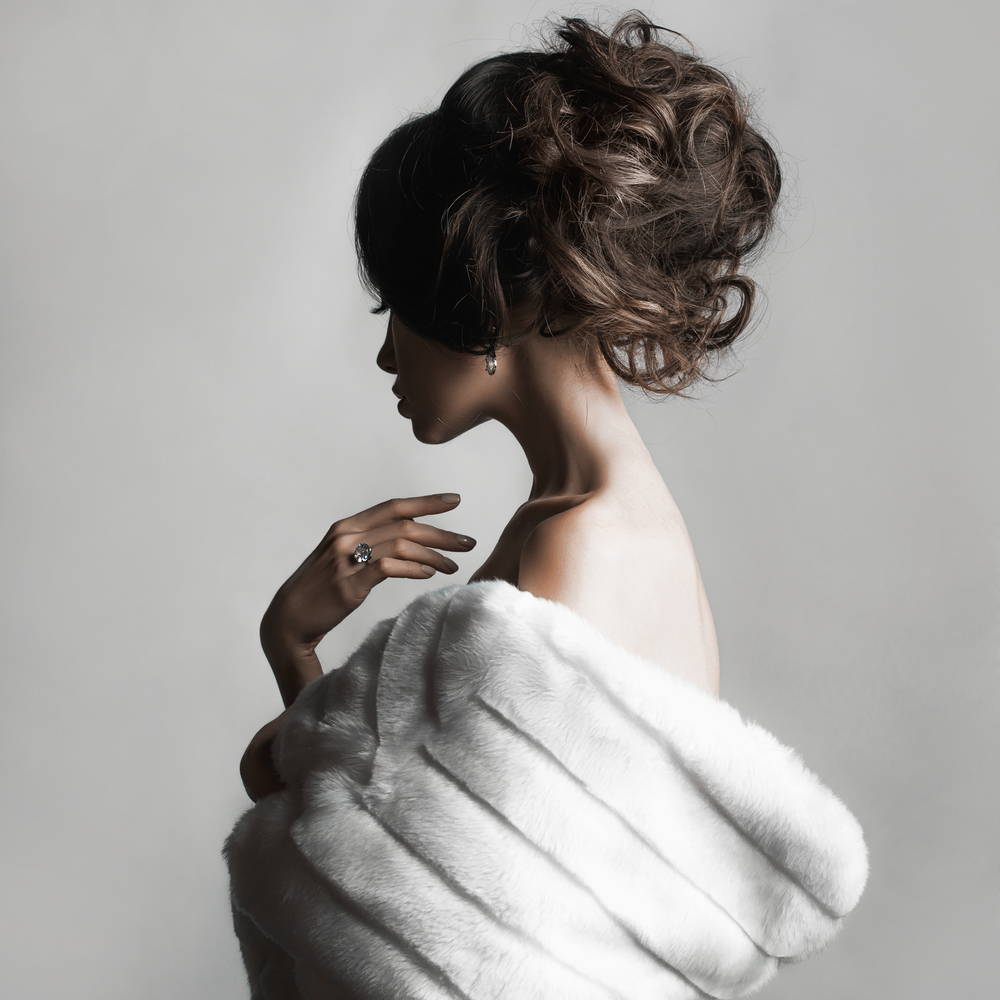 As we approach the festive season, we are all thinking about a bit of time with the family, comforting cashmere on our skin and warm delectable cappuccinos spiked with a little bit of whiskey perhaps?
It's most definitely the month of comfort and joy, and our minds and bodies feel like we're almost seeking it out. Whether it be new earmuffs to shield our ears from the cold, beautiful new leather gloves to hinder our hands from drying and cracking, a stunning new cashmere scarf or coat to comfort our bodies and provide that oh so needed warm feeling.
We also tend to want to desire comfort for ours skin as well during this time of year. Thick unctuous creams or facial oils to nourish our skin, brightening potions to get rid of that grey dull feeling, reinvigorating eye remedies to re-awaken and de-puff our peepers, whatever it may be, it MUST be comforting!
The Embassy of Beauty's EDIT for December is here!
Let's first begin with the eye area, when we first see anyone, the very first thing we see are the eyes, and it's always important to make a good first impression isn't it!?
Our Patchs Defatigants are perfect for that quick and effective remedy for all eye complaints. These simple eye patches are beyond comforting when applied; cool, hydrating, soothing and re-awakening, they really are the absolute must-have for this season! The Patchs Defatigants focus on smoothing out wrinkles, lightening darkness under the eyes by improving circulation, de-puffing the eye area and hydrating as well.
So whether you're cooking up a storm for the festive season, super busy with the kids and the extended family or taking a flight to some exotic destination, take a moment to yourself and apply these unwinding patches to your eye area … breathe in …. breathe out …. Look wonderful.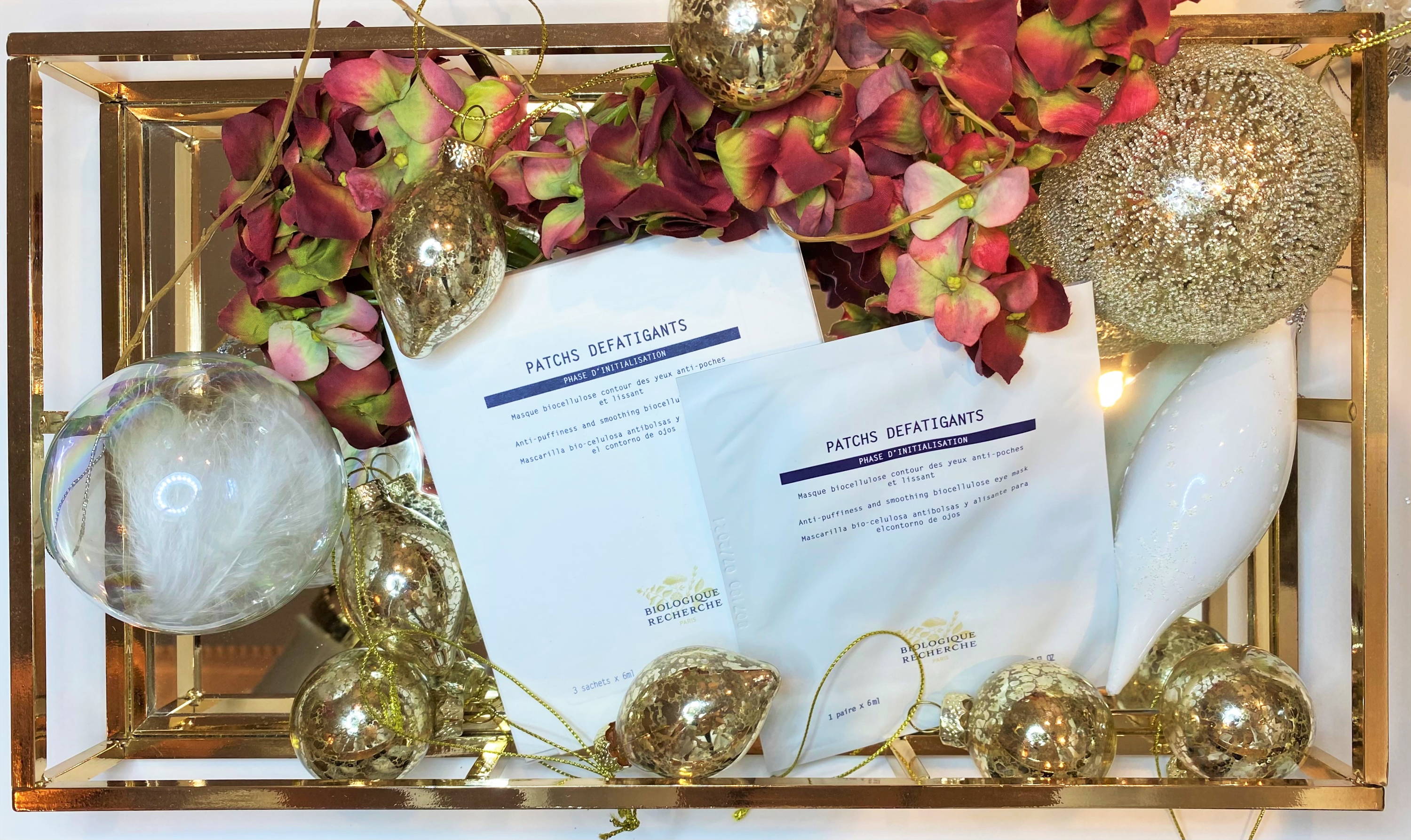 Next just has to be the newly reformulated Serum T.E.W.L, now infused with raspberry seed oil, instead of mink oil and is absolutely wonderful!
This satisfying oil is thick enough to lull your skin to sleep, but not too thick as to make you feel like you have a layer of goose fat on your face (the goose fat belongs in the festive goose you may be enjoying later this month, not on your face). The Serum T.E.W.L is formulated to prevent Trans Epidermal Water Loss, so in other words it stops the hydration in your skin from leaving, but also creates a shield to protect your skin against the cold wind or harsh central heating, kind of a multi-functional gem! It plumps, nourishes, comforts, soothes and is even great for the most sensitive of skins! This is definitely one to bring with you if you're going to Aspen or Switzerland, but not so much if you're going to the Caribbean.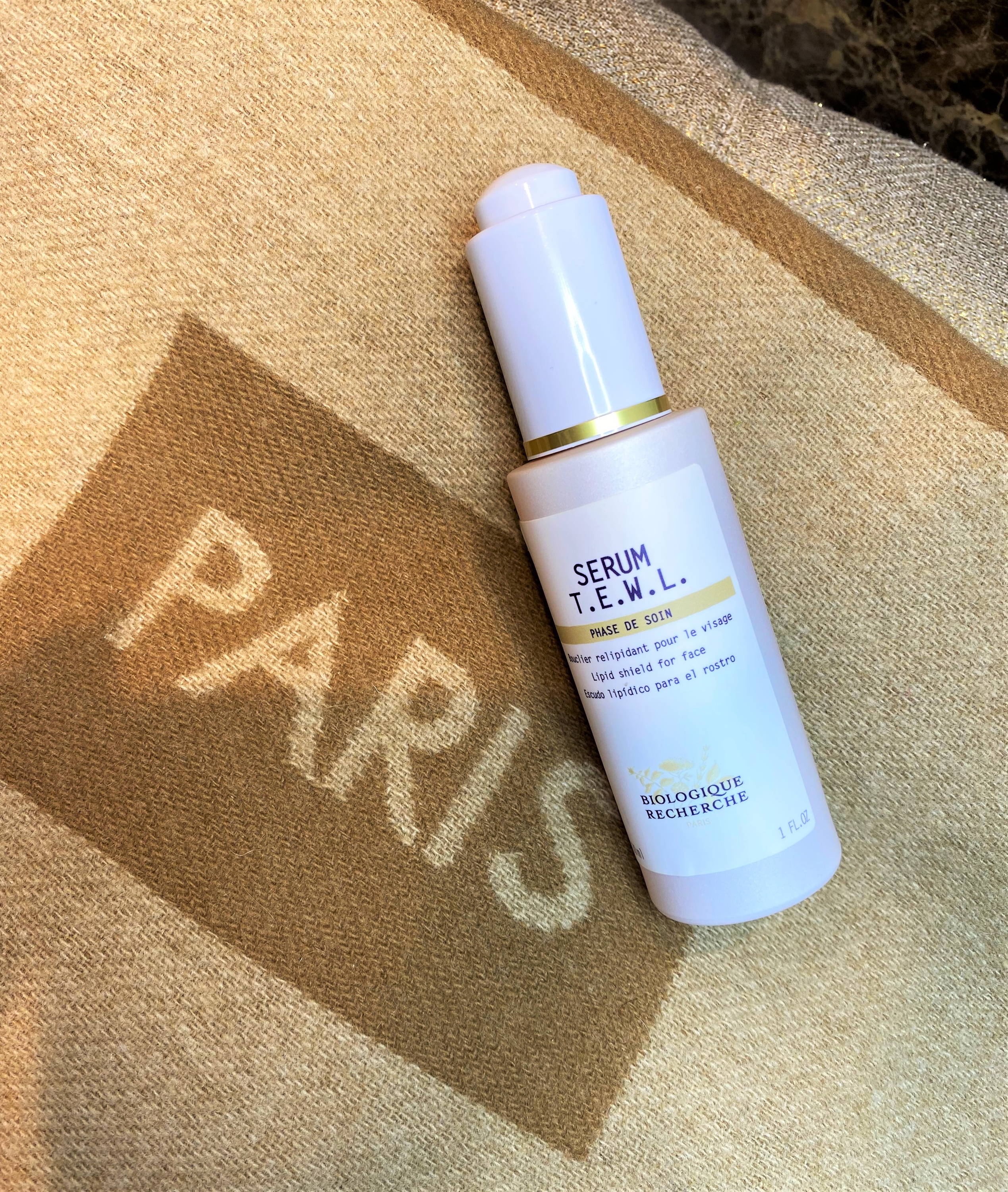 Next I really want to add in this amazing duo; the Crème MSR-H for the face, and the Crème MSR-H for the body. Technically, the Crème MSR-H for the face is formulated for pre, during and post-menopausal skin because it focuses on replenishing the skin with what feminine bodies usually lose during this time of our lives. This usually constitutes of oils or fats (to nourish the skin), elastin (to prevent wrinkles), collagen (to plump us up) and antioxidants (to brighten and reinvigorate our demeanours). So, menopausal or not, I'm loving all of these attractive attributes and therefore adding this anti-ageing concoction into my edit! Oh, did I mention that this cream absorbs instantly into the skin? It's not thick, but it creates this veil of glistening and comforting skin.
The Crème MSR-H body, is very similar in its anti-ageing attributes and is ever so slightly thicker. So if you're like me and you prefer a body cream which isn't so thick but creates a delightful veil, and smells ever so faintly like cocoa, this cream is the one for you! On the other hand, if you prefer a thick and unctuous cream, the Crème Dermo-RL Corps would be your cream of your choice, no anti-ageing, but oodles of nourishment!
Last, but certainly not least, I just have to talk to you about our absolute top of the range, if you really want to treat yourself or someone VERY special; the La Grande Crème and Le Grand Serum.
Le Grand Serum is my absolute go to during the winter months. I apply it over the top of my cream but only to the areas where I experience dryness or flaky skin. I apply it in the evening at the end of my routine, and by morning … really … no more flaky or rough skin! This serum is like a souped up green juice for your skin. Le Grand Serum holds the most amount of active ingredients out of all of the products within our range, 99 active ingredients … all forms of vitamins, minerals, antioxidants, amino acids, peptides, etc … An absolute need during the winter months.
La Grande Crème on the other hand, is just as powerful, but acts completely differently. It contains EpigenActiv©, which reverses the exogenous signs of ageing. In other words, all of the ageing factors we have suffered from external sources, such as the environment, our diet, our lifestyles, pollution, smoking, drinking or the sun … this wonder reverses!
Our clients at first doubted this cream, but after having tried it and finishing one, the differences can really be seen; whether it's pigmentation, laxity in the skin, brightness or fullness, this cream has it all. But, it does only affect the exogenous factors mentioned, so as wonderful as this cream is, and it really is! It doesn't affect genetic ageing I'm afraid, we haven't cracked that one quite yet!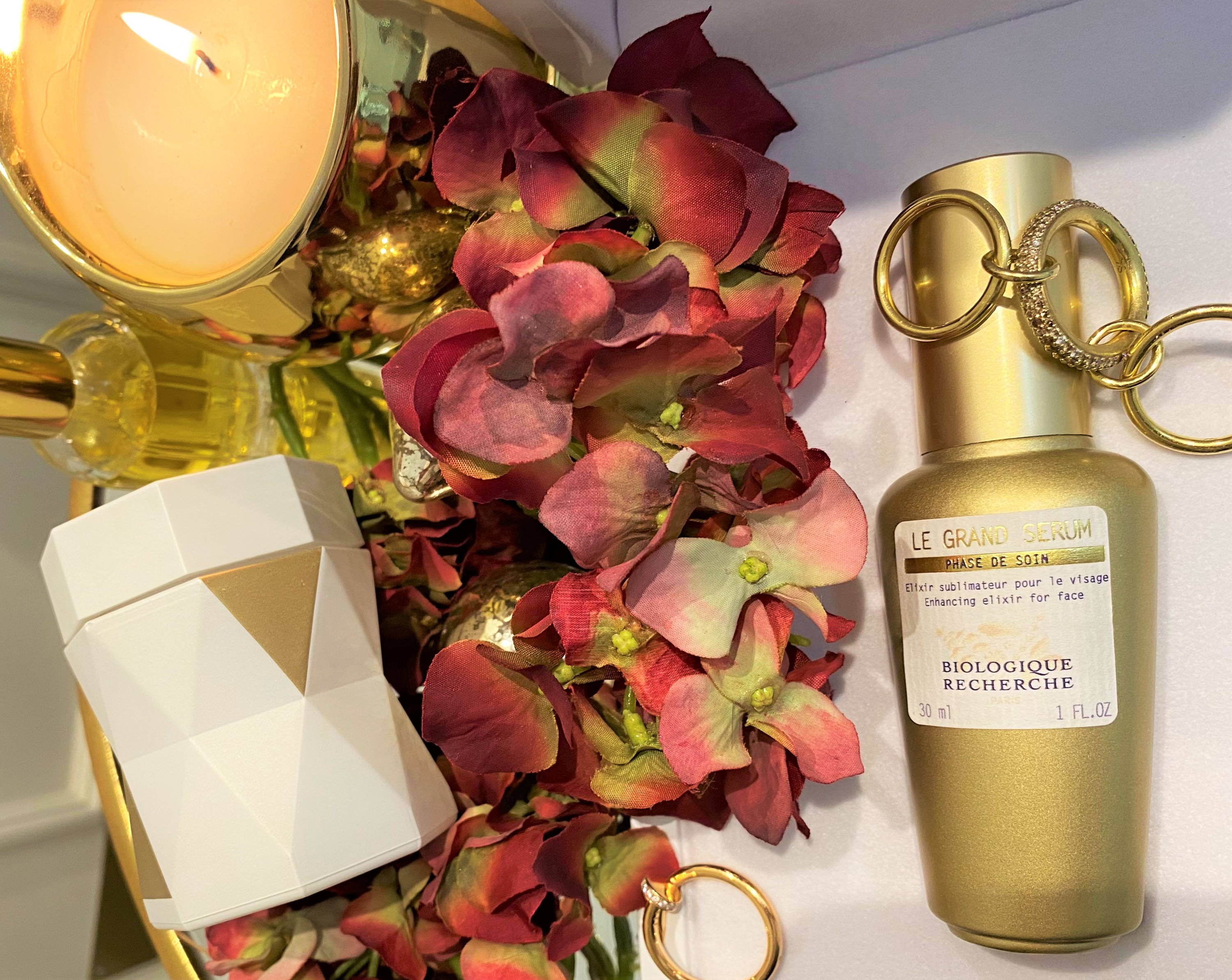 I would like to wish all of you the happiest of festive seasons! Roll on a pandemic free 2021!
And, as always, should you have any questions whatsoever, we are always here to answer your questions, please do not hesitate to contact us at concierge@embassyofbeauty.co.uk
The EB Team x