The realm of antioxidants is truly fascinating. They play a pivotal role within skincare and their prevalence in the healthcare market has been booming since we can remember, in the forms of super-foods and super-green supplements to articles on 'the beauty industry's best kept secret: berries'.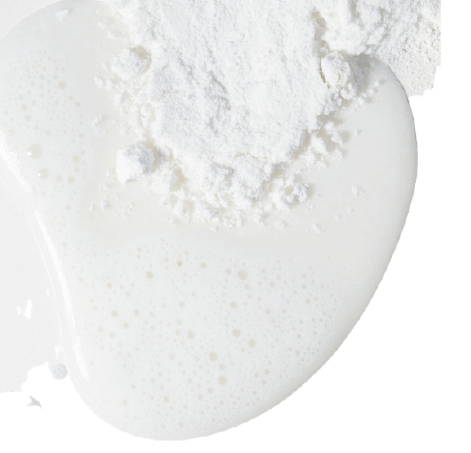 THE ULTIMATE GUIDE TO MASKS & CLEANSERS

Cleansers and masks are the ultimate companions that work hand in hand to create a blank canvas for the rest of your skincare routine. But when it comes to shopping for new skincare, it's sometimes more exciting to focus our attention on impressive ingredients and new products that promise a miraculous transformation, but often, it all starts with the base. So, let's take it step by step and begin with having the right cleanser and mask for your skin and delve into how to get the Hollywood glow as seen in Vogue featuring our bestselling products.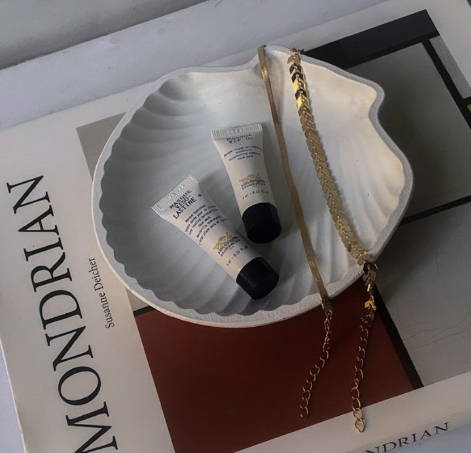 The first step in any skincare routine is to cleanse your skin. It removes all the dirt, oil, pollution, and makeup that builds up on your face throughout the day. Enhancing your skincare routine with a luxury facial cleanser to suit your skin type creates the perfect foundation of your regime.
Our beauty therapists have fallen in love repeatedly with these cleansers that our customers love just as much
Solution Démaquillante pour les Yeux
BIOLOGIQUE RECHERCHE
Perfectly removing impurities and even waterproof make-up, Solution Démaquillante pour les Yeux cleanses the eye contour without leaving an oily film. Rich in soothing active ingredients, it gently removes make-up, preventing any sensations of discomfort.
Thanks to its moisturising platform, this formula helps the epidermis feel soft and supple as the refreshing Kiwi extract is a precious ally for dry skin. Perfect for even the most sensitive of eyes.
Definitive Enzyme Cleanser
AUTEUR
Rejuvenating and cleansing, the Definitive Enzyme Cleanser removes impurities and restores radiance to the skin. With active ingredients that work together to gently exfoliate and refine the skin, the enzyme cleanser boasts a cocktail of Vitamin C Compound, Niacinamide, and Citric Acid, helping to restore brilliance and brightness to the complexion.
In a powder form that mixes with water to make an incredibly soft paste, the formula tightens pores, reduces the appearance of fine lines and wrinkles, and diminishes pigmentation.
Lait VIP O2
BIOLOGIQUE RECHERCHE
Unique in formulation and results, the anti-pollution cleansing milk is an ongoing bestseller at the Embassy of Beauty. Not only does it remove all traces of makeup and impurities, but it also hydrates and brightens the skin whilst protecting it against pollution. Using a specific Oxygenating Complex exclusive to Biologique Recherche, it promotes blood circulation and oxygenates the skin leaving it brighter after every cleanse.
The ultimate companion to the Biologique Recherche Face Glove, for maximum results, lightly massage Lait VIP O2 in circular movements for the perfect amount of manual exfoliation added to your cleansing routine and use the alternative side of the Face Glove for added exfoliation and contouring benefits.

Masks are an excellent product to target specific needs of your skin and remove any impurities that may be hiding below the surface. Being incredibly versatile with endless application opportunities, masks allow you to achieve an immediate result, bringing the indulgent facial experience to your own home.
Émulsion Originelle Régenérante
BIOLOGIQUE RECHERCHE
Masque VIP O2
BIOLOGIQUE RECHERCHE
Loaded with essential fatty acids, elastin and a BR oxygenating complex, the Masque VIP O2 is a dynamic anti-pollution mask. Intensely hydrating, the Masque VIP O2 is one of our favourite masks when it comes to season changes.
Natural Sugar Complex moisturises the skin and forms a protective film reducing irritation from environmental aggressors, while Dandelion Fructans detoxify and improve the skin's hydration and barrier function. Its stimulating and revitalising action also helps reduce signs of fatigue.
Rich in volcanic glass and active carbon, Balm by Ayuna has incredible balancing and hydrating benefits. Applied for simply 5 to 10 minutes can lessen the skin's sensitivity by drawing out impurities and leaving the skin feeling supple.
The velvety black balm helps to diminish stress and fatigue, signs of ageing and reduces the appearance of pores. Packed with charcoal, fruit oil, volcanic glass, squalene, lemon fruit water and probiotics, the mask boasts a combination of solutions for tired-looking skin. With a huge capacity to pull out and remove impurities including heavy metals.
Definitive Optimising Mask
AUTEUR
As seen in Vogue, the incredible mask delivers lasting hydration, a brighter complexion and a refined tone and texture. Auteur's Definitive Optimising Mask is no doubt an all-encompassing mask treatment that delivers powerful results. Full of active ingredients such as X50® Myocept to target lines and smooth the skin and Phytic Acid to tighten and exfoliate, the mask yields immediate results for a more lifted, tightened, and smoother nature.
Auteur's Definitive Optimising Mask restores hydration throughout all the layers of the skin and consists of botanical extracts which immediately replenish moisture and support the skin's barrier, making it an incredible mask for more radiant and glowing skin.
Masque PIGM 400
BIOLOGIQUE RECHERCHE
Another Oscars favourite for the ultimate glow is the illustrious Biologique Recherche Masque PIGM 400. Providing an even and more luminous complexion, Finger Lime Extract, Seaweed Extract and Vitamin C help to boost radiance and prevent pigmentation from forming.
Abundant with antioxidants, this revolutionary and easy to use face mask is a game-changing way to prepare for a special occasion.
FOLLOW OUR INSTAGRAM FOR MORE CONTENT