As the EB team write this article, we are surrounded by the dapples of light from the bay window in the office, and the lush green of the surrounding trees. It makes us want to take a big gulp of fresh air and store this beautiful Summer's day in our memory, as we will no doubt yearn for it as the chilly Autumn days set in.
With warmer Summer days come languishing long evenings dining alfresco, and our diaries are punctuated with time away in the Cotswolds or Cornwall, and long weekends exploring the offerings of the Mediterranean.
Some people enjoy the tranquillity of the digital detox that likely comes with travelling away for a weekend (or longer!) and find it a relaxing experience – an opportunity to read that new book or catch that movie they've been meaning to see for a while. Others of us find it a necessary evil and brace ourselves for the 'are we nearly there yet?' boredom that is likely to set in after an hour or so.
Whichever of the two camps that you fall into, and whether your preferred (or obligatory) mode of transport is an aeroplane, car or train, it's likely that your skincare woes will be similar – hours spent in a small, confined space with air conditioning. Skin feeling like it needs a deep cleanse and a gulp of hydration all at the same time.
Some skincare enthusiasts use aeroplanes as an opportunity to whip out their favourite sheet mask and sit back and relax, others could think of nothing worse than having people stare over whilst we pop on a ghostly mask, and swap this stage out for a quick spritz of hydrating spray.

Whichever camp you fall into, let's explore some skincare saviours from Biologique Recherche for before, during and after your trip.
If you can bear it, try going make-up free (or as make-up free as you're happy to go) for your trip. It enables you to give your skin a little TLC without having to remove your makeup in the process, and – let's be honest – none of us want to deal with cleansing mid-flight so that we can add more hydration!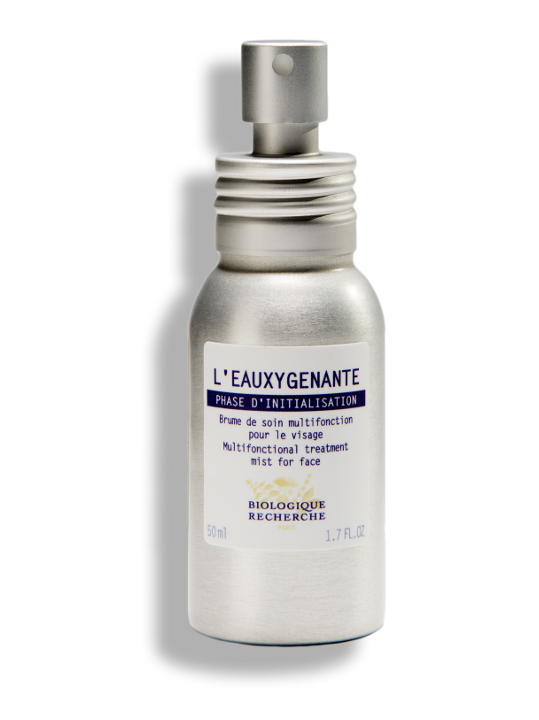 SHOP HERE
If you're after a simple and quick spritz for the journey, pack the L'eauxygénante oxygenating mist. A few pumps spritzed all over your face, neck and décolleté will protect the skin from free radicals and leave it glowing and energised – it's not suitable for use in the sunshine but is perfect for the aeroplane.
SHOP HERE
Keep it simple, and if you're going somewhere hot, make sure you pack your Biologique Recherche Protection U.V. (SPF 50), and check your products for ingredients that are photosensitive, or not recommended for use in the sun. Summer is all about protecting the skin after all.  
Now, you've packed all of your skincare essentials and are settled in, let's focus on keeping our skin happy.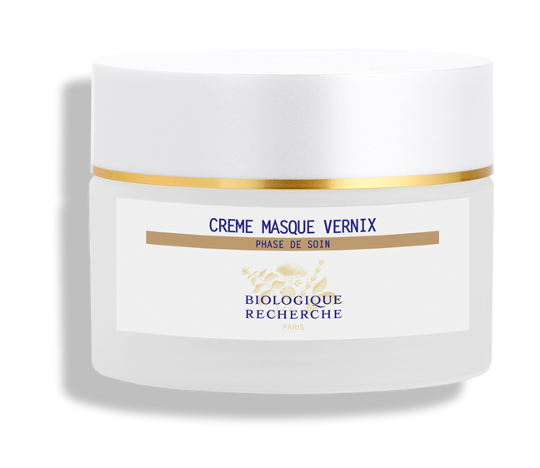 The Crème Masque Vernix is a lovely little treatment. As the name suggests, it can be used as a cream or a mask. The Vernix is a barrier that forms on the skin of a newborn; a baby's skin does not yet have sufficiently active sebaceous glands (and therefore dries out easily). Additionally, the skin is not yet able to maintain its pH balance, so it is less protected against bacteria.
The scientists at Biologique Recherche recreated this substance in the labs to come up with the Crème Masque Vernix, which can be used in a thick layer as a mask, and the excess massaged in as a cream after 20 minutes.
The formulation preserves the skin's hydration, reduces water loss, strengthens the protective barrier of the skin and softens the skin – giving it that burst of nourishment that it so craves when the air conditioning is on full blast and sapping the life out of it.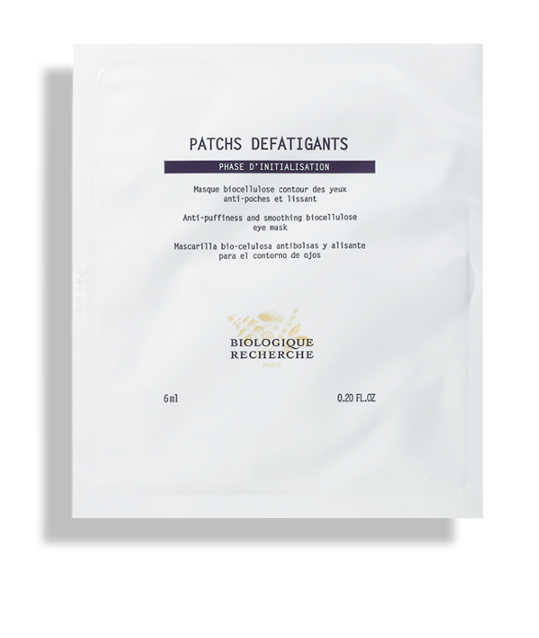 SHOP HERE
If you're feeling brave enough to face a little mask, why not pop an eye mask on before you land? The Patchs Défatigants will perk up your eyes, reducing puffiness, dark circles and lines – and generally make you feel more awake, bright, youthful and radiant – and ready for a fun trip!
Now, you'll have given your skin a super dose of TLC as you nourished and spritzed on your way to the destination, but the pesky journey can still leave us feeling like we need a last burst before we can quite feel ourselves again.
Once you get to your destination, pour yourself a glass of local wine, and let's take a moment to pamper before you explore.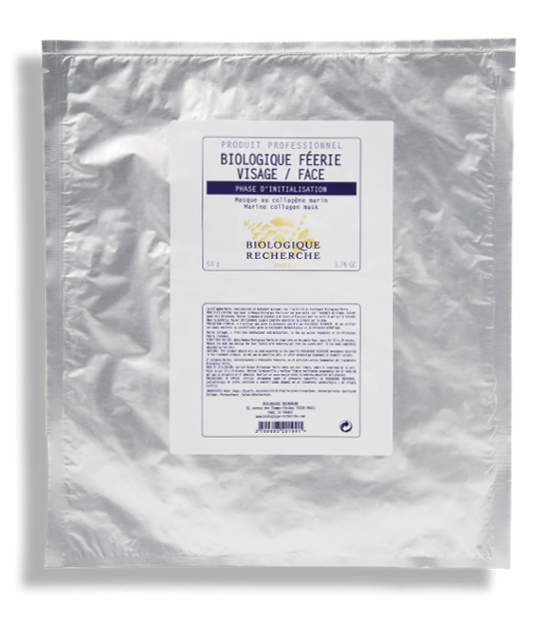 SHOP HERE
The Biologique Recherche Masque Biologique Féerie is a sumptuous sheet mask that is abundantly filled with beautifully cold plumping marine collagen – when your skin is feeling a little flat, it really will plump and perk you up, and unify the complexion (that's the thing with travelling too – we can feel a little blotchy afterwards). Pop your feet up for 20 minutes, and wait for your skin to fully revive, and you'll be ready to go!
Now, all that's left to do is for you to enjoy the remainder of the summer safe in the knowledge that your skincare needs are covered. As always, if you have specific skin concerns, please reach out to us at concierge@embassyofbeauty.co.uk. We look forward to hearing from you.