These days it can be quite a perplexing conundrum to have so many skincare options available. We notice more than ever that clients are clued up on the latest ingredients, formulations and regimes. But with that gorgeous array of choice can come confusion.
No matter how much you read online (ironic we say this as we publish this on our website!), there really is no substitute for years of training and practice, seeing (and treating) every skin concern imaginable, and living and breathing skincare day in and day out.
That's where the EB facialists come to life – not only can you shop your Biologique Recherche prescription online with us, we have an opulent clinic tucked away in west London where you can indulge in a facial treatment and meet our lovely team.
Without further ado, let's introduce you to one of our expert facialists Guendalina. She has many years of training and experience, and is a globetrotting girl with international experience, having travelled from Italy to New Zealand before settling in London, and knows all there is to know about achieving your very best skin. We asked her for her top five tips to help you achieve your very best skin at this time of year.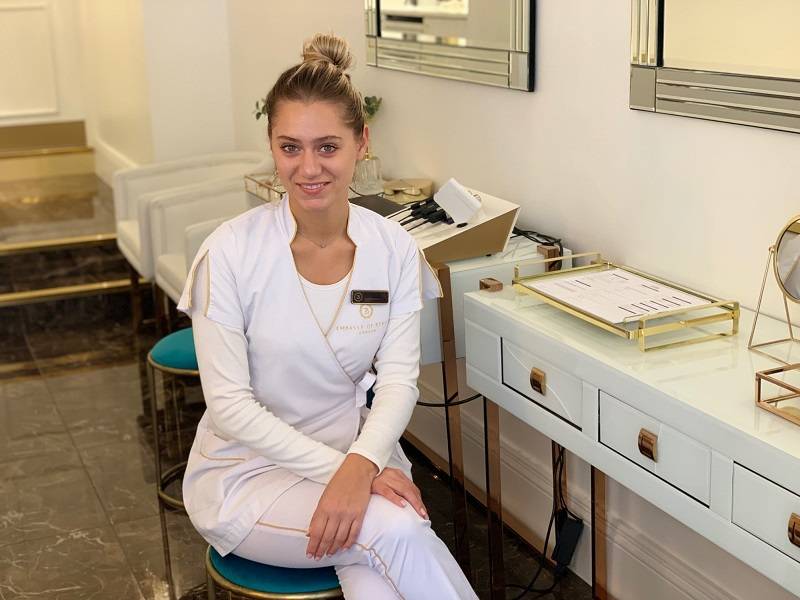 1. The biggest problem I see at this time of year is dehydration
At this time of year, I see lots of clients come back from their summer breaks, they have travelled lots and been enjoying the sunshine – and no matter what skin they have (combination, oily, dry) the common theme is dehydration – this can manifest as fine lines, skin looking a little less plump, tired and dull.
A serum packed with key hydrating ingredients such as hyaluronic acid will really help, as well as sheet masks twice weekly for an intense burst of hydration – and eye masks are lovely to really focus on fine lines.
Don't confuse dehydrated skin that needs water with dry skin that needs lipids (for more, read our hydration blog).
The key products that I would recommend for dehydration are the Sérum Matriciel Visage which is an intense hydration serum containing glycoproteins, peptides and hyaluronic acid and is universally suitable for most skins.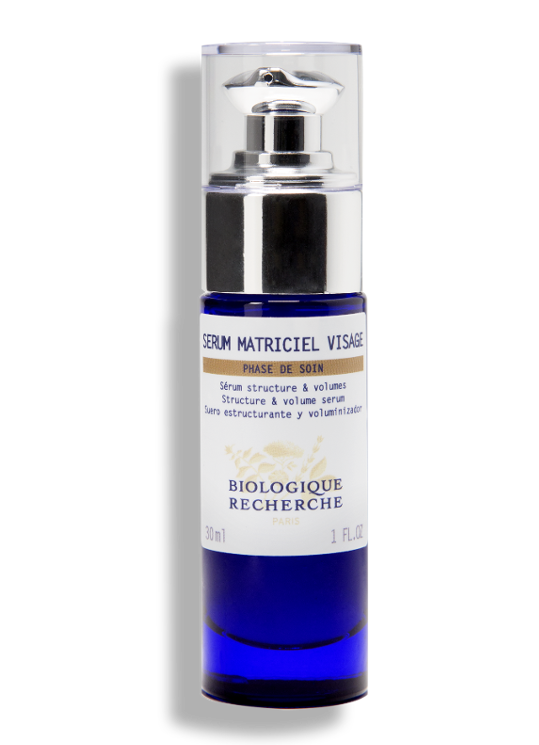 SHOP HERE
In terms of sheet masks, the Masque Biologique Féerie is full of marine collagen and great for plumping, and I really rely on the Biologique Recherche Patchs Défatigants to keep my eyes smooth.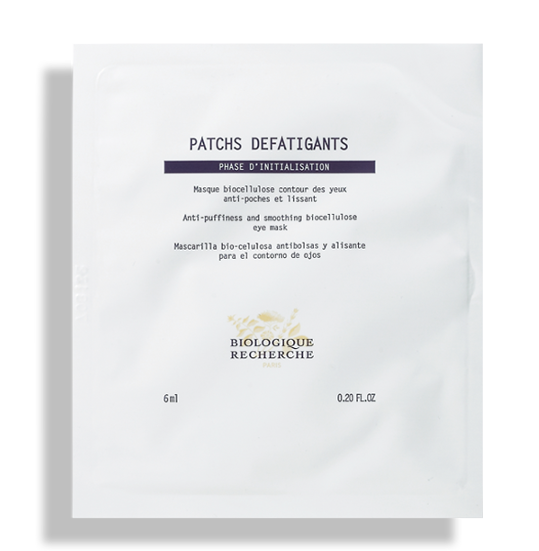 2. Become an expert in your own skin
Our skin changes from week to week, and even day to day, and sometimes we have blemishes and congestion caused by hormones or stress, sometimes our skin looks a bit tired or puffy.
Take time to closely examine your skin and really see what the different areas of the face need, and when you're working your skincare in, take time to feel your skin too. By doing this, you will be able to understand what your main skin concerns are at any one time and target them.
For example, you might find that you breakout around the chin during your monthly cycle. If this happens every month, why not keep a bottle of Biologique Recherche Complexe Iribiol to target blemishes and reduce sebum secretion as soon as they crop up.
You might also find that your skin is a little dry but also congested – in this case, use a brightening cleanser, like the Biologique Recherche Lait VIP 02 that will really get to work on your congestion and then add the hydration in for the dryness with a really hydrating serum – like Biologique Recherche Sérum Colostrum.
It's all about having a reason for everything you use on your skin and knowing what to cocktail and when to balance your skin – and targeting all of your concerns rather than boxing your skin into a 'type' and only choosing products for that concern only, as it won't address the balance of all of your skin.
3. Don't forget the rest of your body
So many people forget their neck and décolleté when applying products. It's so tempting to just use them on the face, but our neckline is on show most of the time and is just as delicate as the skin on the face and so needs the same TLC.
And as for the rest of the body, skin concerns such as pigmentation can occur anywhere in the body, so we need to treat and protect it as we would our face. The secret is exfoliating and rehydrating the body (as you would your face).
For exfoliation, I would suggest using the Biologique Recherche Lotion P50 Corps with a body glove to stimulate the exfoliating action. If you really like a scrub, then swap the Lotion P50 corps for the Biologique Recherche Gommage P50 Corps as it has cockleshell in it.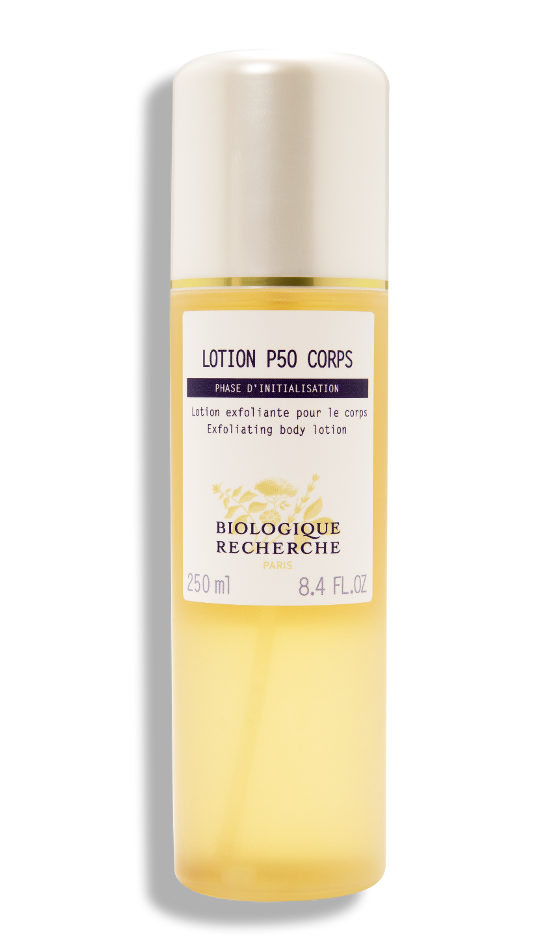 For hydration, I love the Biologique Recherche Emulsion Corps VIP 02 .It is packed with hyaluronic acid and comes in a spray bottle so is nice and light.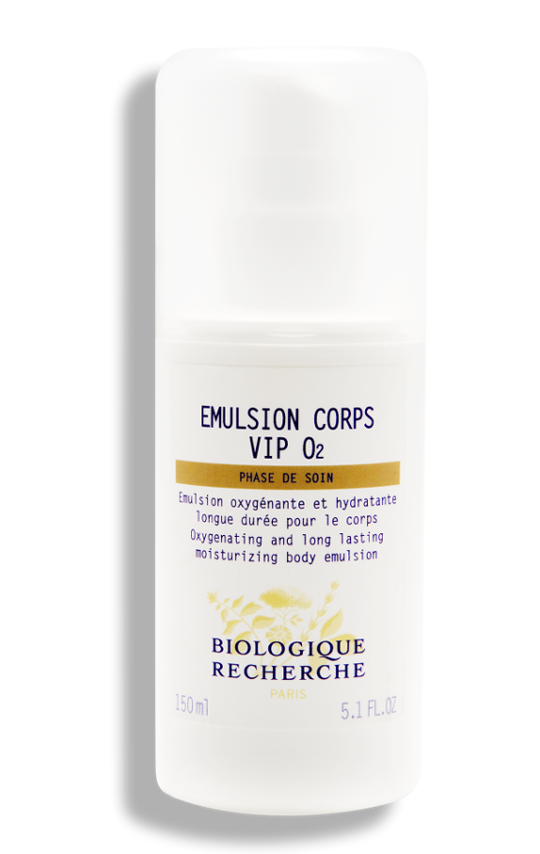 SHOP HERE
4. Don't over exfoliate
Exfoliating products are really on trend in skincare at the moment, and they are really great to help you get your glow – but with everyone talking about lactic acid, glycolic acid, retinol, AHAs and all manner of chemical exfoliants, it's important to not use more than one exfoliant, and choose the best time to use it.
We have the Biologique Recherche Lotion P50 – we have lots of requests for the strongest version, but actually that's only suitable for skin that is really thick or suffering from cystic acne. The best for most people is the more gentle Biologique Recherche Lotion P50W, which is plenty of exfoliation if it's being used daily.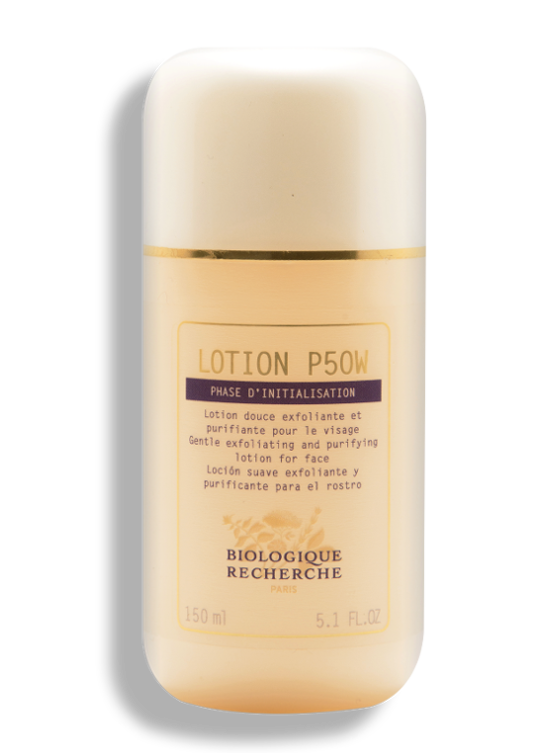 SHOP HERE
Think about what exfoliation is – getting rid of the surface layer of your skin and encouraging it to replenish – and how much exfoliation you need at any one time.
In the Autumn/Winter you can exfoliate daily and have peels to really brighten the skin. In the Summer, it's best to exfoliate only in the evening and not when you'll be out in the sun, as the exfoliation process takes a protective layer from your skin and can leave it susceptible to pigmentation – like everything in life, it's all about balance.
5. Book a monthly facial
Our skin really benefits from a regular deep massage.
As a facialist, we are experts in the anatomy of the face, and during a facial treatment I work hard on all the muscles in the face to sculpt and lift the muscles and drain any puffiness, so the contours of the face are really lifted and the face looks taught and toned.
Not only that, but we can use stronger, professional 'boosters' to maximise the performance of the products we use, so it's worthwhile to pencil a monthly treatment into your diary.
Thank you for those tip Guendalina, that certainly has us thinking!
We will be certain to invite one of our lovely facialists back to the e-mag in the coming months to get their winter skincare advice.
In the meantime, if you would like a consultation or skincare advice, please do not hesitate to contact us at concierge@embassyofbeauty.co.uk or book in for a treatment.