Ever heard of a 'tweakment'? Increasingly in the vocabulary of beauty editors, the word commonly refers to discreet aesthetic treatments that aim to give you the look of an amazing night of sleep.
One of the things that we don't hear discussed quite so much is the importance of preparing the skin for these treatments to aid recovery - and to make the treatment more effective!
One of the prompts for us writing this very article was a medical professional offering injectable procedures, who recently disclosed to the EB team that they often turn clients away from having these procedures because their skin is simply not strong enough. Specifically, if the acid mantle (protective barrier of the skin) is not in good condition, some injectables will not react in the way they should.
In short, when the skin is healthy, nourished and strong, it has what it needs to help it recover after the treatment.
One of the things that can help prepare the skin for an aesthetic treatment is a facial treatment.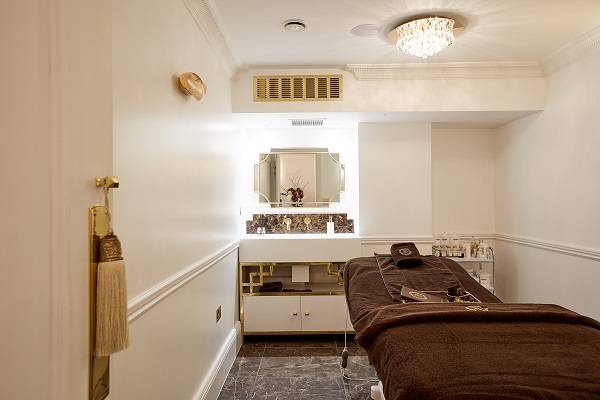 The remodelling face machine is a 30-minute treatment that can be added on to a regular facial and improves the skin's resistance by combining the power of four different types of electrical currents with the results of the products used in the treatments. Specifically, it stimulates blood and lymphatic circulation, helps the skin to regenerate, improves healing and the skin's elasticity and tone.
By and large, post-procedure care can be summarised to calming, hydrating, repairing and protecting. Your medical professional and therapist can guide you on the specifics of your skin and treatment.
The beauty of Biologique Recherche products and treatments are that none use heat, and cold presses are a must, which is really important when treating sensitised skin. This is particularly important - following some procedures (like Botox) you're not able to massage the skin, so it's all about being gentle.  
Calm
Often after a treatment, skin is uncomfortable and can be swollen so any topical products should calm the skin. To use an analogy, think about taking your skin to a restorative yoga class where it learns to regenerate, versus that full-on circuit training that you know will deliver results but is heavy on the body.  
Hydrate
You know that thirsty feeling as you yearn for a gulp of water on a hot summer's day? That same burst of hydration is often what your skin is desperate for after an aesthetic treatment. It's because the skin's barrier is regenerating, and so products that give a helping hand by improving surface hydration are key.
Repair
The skin has undergone somewhat of a trauma to undergo an aesthetic treatment, and it's our job to recondition it by nourishing, replenishing and repairing it. We should use products packed with active ingredients that improve nutrition and hydration of tissue and restore the hydrolipidic film.
Protect
Like the hug of a cashmere jumper on a cold day, our skin needs protecting, and even more so after a procedure. Products that oxygenate the skin and protect the skin's defence mechanisms against free radicals (especially sun protection after an acid or laser treatment) will keep your skin protected.
With soothing and calming in mind, let's run through an example of a routine that will offer just those things to the skin:
A milk cleanser
The first step is to cleanse and protect. A comforting milk cleanser applied with the hands and removed with damp cotton pads is most gentle on the skin. The Lait E.V is the best for aggravated skin as it is enriched with vitamins E and F and nourishes the protective lipid barrier of the skin.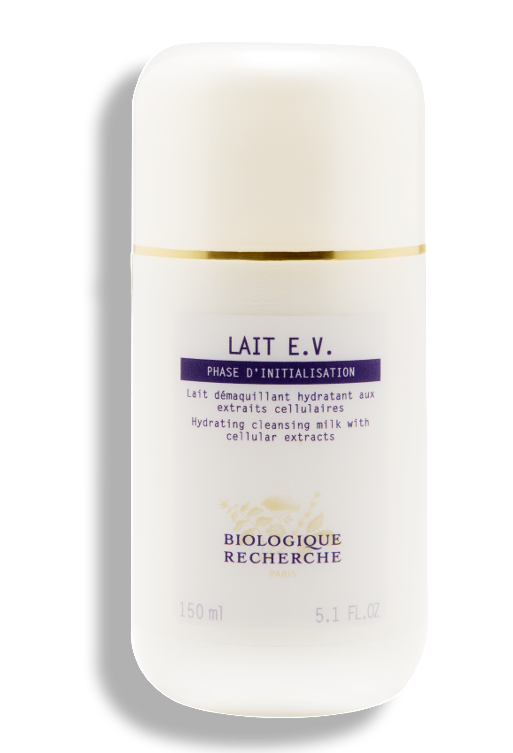 SHOP HERE
Calm and nourish with a mask
Depending on whether your priority is to nourish or calm, choose between the Crème-Masque Vernix and the Masque Biologique Féerie.
The Masque Biologique Féerie contains soothing Glycerin – perfect for sore skin. The marine collagen gives the skin a burst of moisture and you can lay back, relax and watch your favourite show on Netflix as you enjoy the abundance of marine collagen feeding your skin a delicious burst of moisture.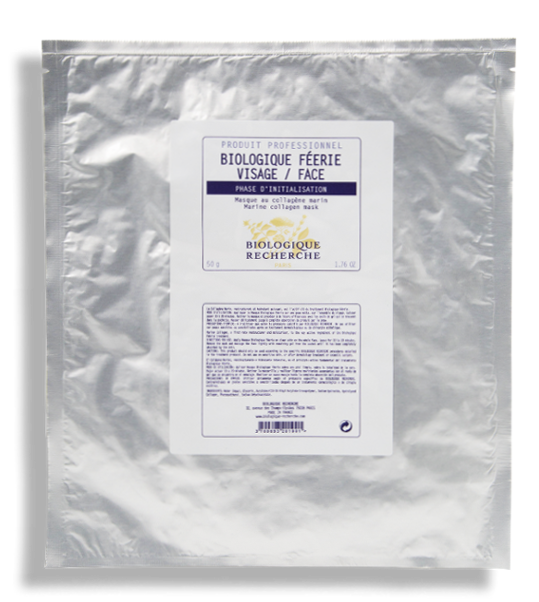 SHOP HERE
Once your skin is soothed, and needs nourishment to build up its protective layer, the Crème-Masque Vernix is a superstar. The Vernix is the first epidermal protection at birth, and this cream clones the DNA of a baby's vernix to really heal the skin and is packed with protective antioxidants. A nourishing, thick coating of this mask will shield and protect the skin. It's so effective that it has been described as a "true marriage of science and beauty".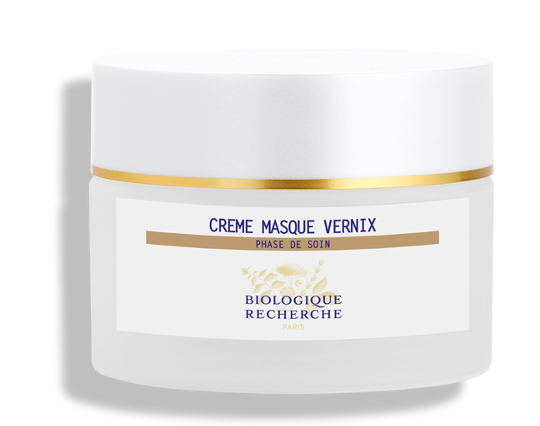 SHOP HERE
Gently apply a serum
Once you've removed your choice of mask, now it's time for a serum! The molecules in serums are so small that they penetrate the skin really effectively. Gently pat the Sérum Collagène Natif which is an intense treatment to plump the skin and retain moisture and therefore protect the skin.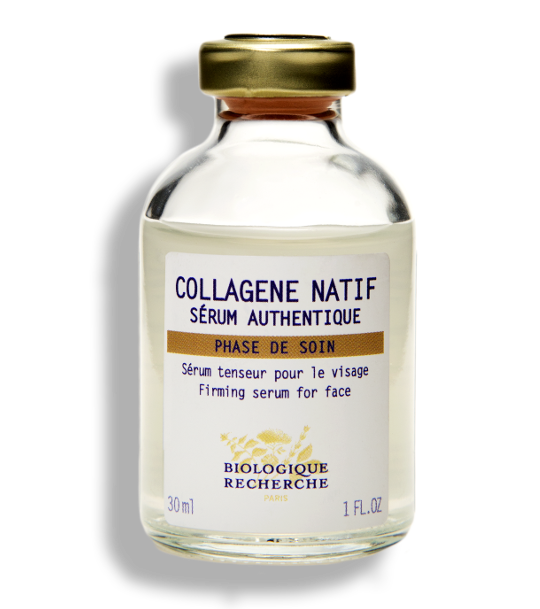 SHOP HERE
The final layer
The Biologique Recherche Biosensible Range is a specifically formulated restorative range designed to sooth and replenish skin.
The Emulsion Gel Biosensible can be used morning and evening as a moisturising gel and is packed with silk extract and royal jelly to moisturise and sooth whilst it restores the hydrolipidic film on the face.
SHOP HERE
For your eye contours, the Crème Contour des Yeux Biosensible concentrates on soothing inflammation whilst deeply hydrating and protecting the eye contour.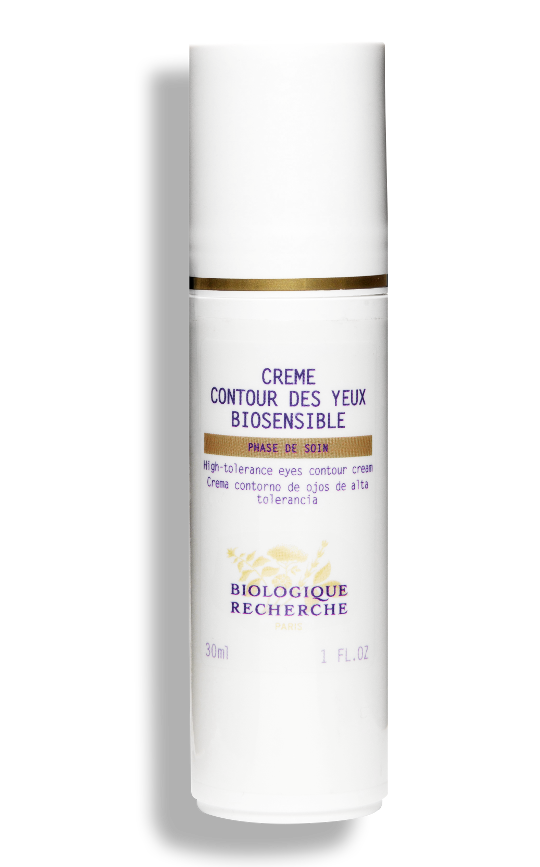 SHOP HERE
And don't forget to finish with SPF to protect against the sunshine!
Kiss me quick
Following a lip filler procedure, your lips can be very dry and need a thick mask to coat them and help them to relipidate.
Biokiss is a soft, nourishing balm containing Vitamin E, Shea Butter, and White Beeswax to recondition the lips, diminishing dehydration, fine lines and chapping, whilst leaving a comforting film to protect the lips. It's fantastic to use as an overnight lip mask, to wake up to soft luscious lips.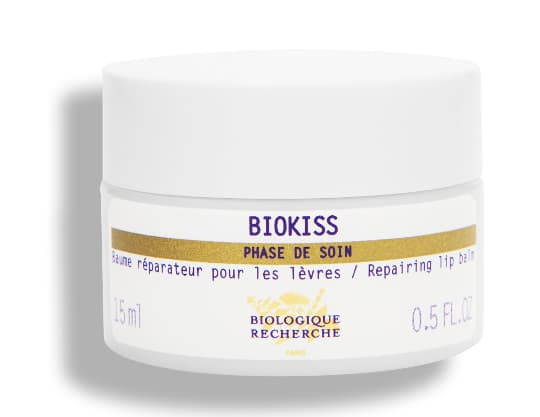 We hope that helps you to calm and protect your skin. We recommend that following a procedure, you
contact one of our skin experts
for specific advice. After all, that's what we're here for!