The venue is filled with an abundance of flowers, the candles are twinkling, the guests are brimming with excitement, the groom is full of adrenaline, glancing over his shoulder to capture the first vision of his Bride.
The Bride has never looked so radiant – this is her time to shine. Months of planning have all bundled together into this one exquisite day.
Like a movie star meticulously preparing for a red-carpet moment, brides appear swan-like, gliding on the surface of the water; meanwhile, underneath they have been furiously peddling for months to keep up with the fastidious wedding planning process and all that comes with it.
Most brides request natural wedding makeup for their bridal look. As any makeup artist will attest, the key to gorgeous bridal makeup is a flawless canvas – in short, beautifully glowing, balanced and hydrated skin. If you have specific skin concerns such as acne and congestion or rosacea, we have written more detailed articles on these topics.
Pre-wedding stress can take a toll on our skin, and now that wedding season is fast-approaching, here is our EB guide to help you achieve your best wedding-worthy glow.
Mother of the brides, bridesmaids and wedding guests can take tips from this regime to achieve their most radiant and beaming glow for the wedding pictures (just make sure you share it with the Bride herself!).
Tip: with all of the below skincare tips, don't forget your décolleté which should look as hydrated and glowing for the big day as your facial complexion.
Don't start your skin preparation a month before your wedding – skin takes time to balance and regenerate, and the more time you have given to combat specific skin concerns and start your wedding skin prep, the better.
We advise that you start with monthly facial treatments as soon as possible (at least six months) before the big day.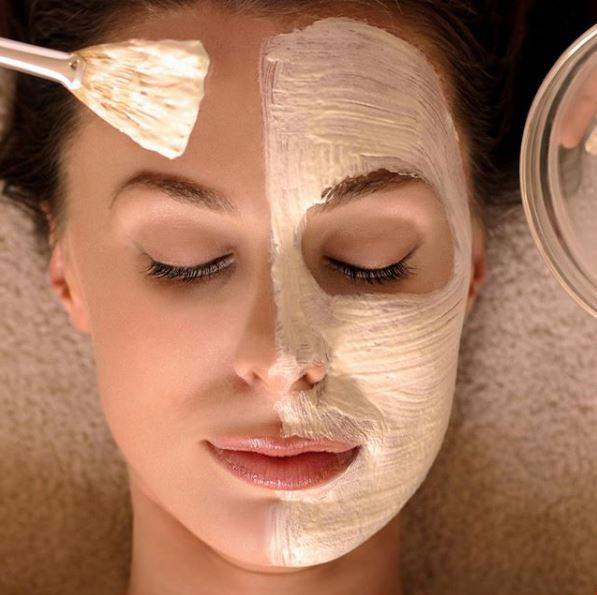 The best way to achieve wedding-worthy glowing skin is with a chemical exfoliant. Skin appears radiant when there are new, fresh skin cells on the skin's surface. Dead, dull cells on the skin's surface absorb light instead of having it bounce off the skin, so exfoliation will help you achieve a lit from within glow.
Chemical exfoliations should be done before the warmer weather sets in. The sun sensitises the skin, and exfoliation leaves it more exposed, which could result in increased pigmentation.
You can gently peel your skin at home with the Lotions P50 (detailed in our previous post).
There are stronger exfoliating treatments that can be applied over a shorter period of time for a more intense treatment to removing dead skin cells at the surface of the skin. The Crème aux Acides de Fruits is a fruit acid-based cream, loaded with alpha hydroxy acids (AHAs) and deeply exfoliates and illuminates the skin.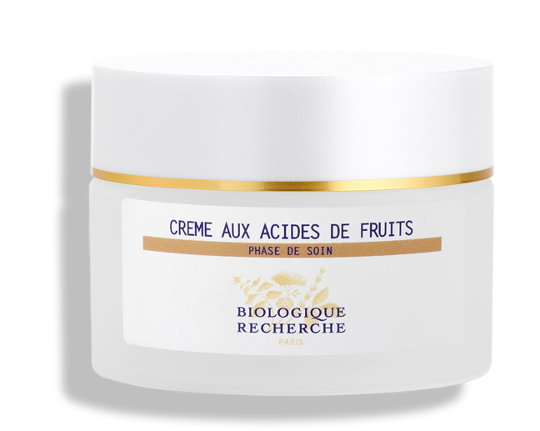 SHOP HERE
The antioxidant-rich Lotion MC110 n°1 is packed with Lactic Acid and Walnut and Burdock Extract to provide a plumping and exfoliating treatment. Use this once or twice a week to achieve skin left feeling toned, purified, glowing and smooth.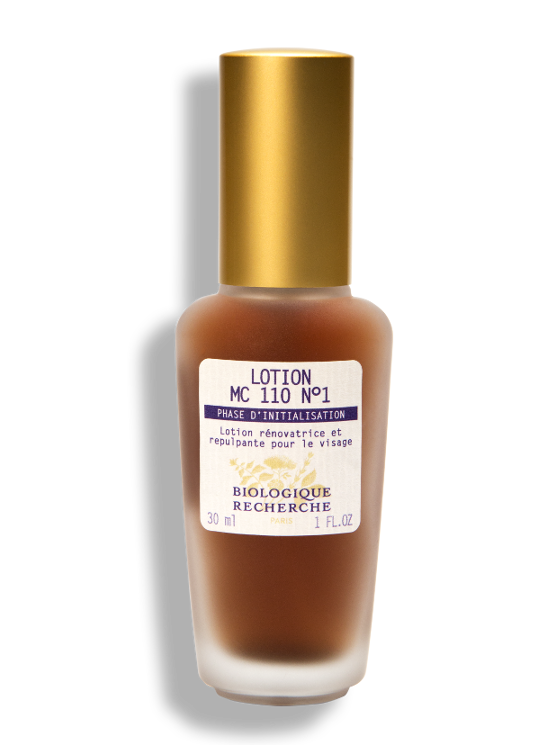 SHOP HERE
At this stage, your skin has undergone several epidermal cycles since you started your regime, and you will be well underway to achieving a balanced, gorgeous complexion.
A plump, youthful complexion is one that is gorgeously hydrated. To ensure the skin is hydrated, we must ensure the hydrolipidic shield of the skin (the skin barrier) is intact - we all have different skin, but hydration is of universal benefit.
Nourish dry skin
For dry skin, the Crème Masque Vernix is the ideal companion to deeply nourish, protect and strengthen the skin. Packed with cellular oligopeptides, omega 6 and 3 and antioxidants, it clones the DNA of a new born baby, and forms a protective film around the skin. It is most nourishing when used as a gorgeously nourishing mask to intensely re-lipidate your skin.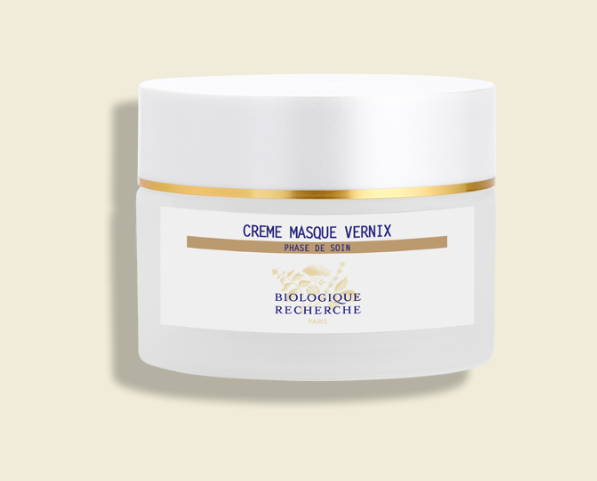 SHOP HERE
Hydrate oily skin
Oily skins need a light nourishment and a formula that is non-comedogenic (won't clog pores). The Émulsion Originelle Régénérante replenishes skin by locking in moisture using macadamia oil, vitamin E and tripeptides, to hydrate the skin and leave it soothed and protected.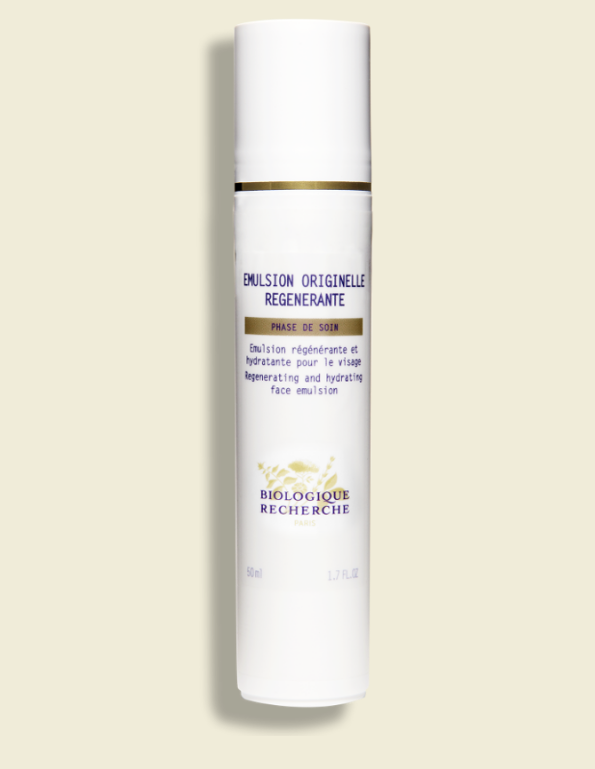 SHOP HERE
Support sensitive skin
Silk should not be limited to your wedding outfit. The silk plus serum has over 40% active ingredients and is formulated with finely spun silk to support and nourish sensitive skin. Simply add a few drops to your cream.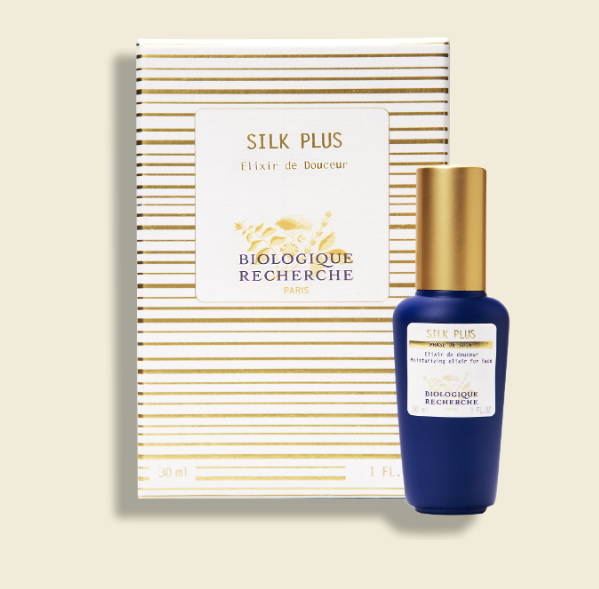 SHOP HERE
Now you have balanced your skin and found your very best glow, the week before the event is all about maintaining the glowing bridal skin and fighting the signs of stress that can so often show on our face.
De-puff those eyes
Sleepless nights can leave us with puffy eyes. Don't worry, we have you covered!
Our healing Sérum Placenta is safe to be used on the under eye area, and it is particularly brilliant at tackling puffy under eyes. For a force to be reckoned with, follow it with the Crème Contour des Yeux Biosensible. This soothing eye cream inhibits inflammation and provides deep hydration to the eye contour. It is packed with nourishing and brightening ingredients including ceramides, white tea leaf and a specific BR oxygenating complex.
Banish dark under eye circles
Rushing around ahead of the big day can leave you with dark under eyes. The Sérum Oligo-Protéines Marines is an EB team favourite – it contains malachite extract to leave your under eyes glowing. Team this magic potion with the Crème Contour des Yeux VIP O2, which is packed with BR oxygenating complex avocado oil and marine elastin to stimulate cell exchanges, nourish the skin and relieve tired eyes.
Smooth fine lines
Fine lines around the eye area can be a nightmare for an au naturelle wedding make-up look. Sérum Elastine Pure is injected with biological elastin to plump up the eye area and leave it looking youthful. Team this with the Crème Contour des Yeux et Lèvres Biofixine which sooths wrinkles and will fill in fine lines thanks to it being packed full of toning cassava extract and moisturising hyaluronic acid.
For a sumptuously soothing eye treatment, take a refrigerated Cryo Stick and gently roll it over the top of the cream for a hyper-cooling effect. Gently roll the Cryo Sticks around the eye area to reduce to reduce puffiness and wrinkles.
For more on eyes, here is an entire post dedicated to eye concerns.
A beautiful glowing veil
Here, our metaphorical veil is that delightful glow across your entire complexion. To achieve a wedding-worthy glow, the final touch to your regime is a Finishing Serum.
These precious formulations contain the finest active ingredients to give your skin a final, luxurious glow. Mix a few drops into your cream to enjoy a veil of radiance.
Nearly 40 years ago, Yvan and Josette Allouche, a biologist and a physiotherapist, created Biologique Recherche. Le Grand Sérum was created specifically for Mme Allouche and so is particularly special. With 90% active ingredients, it luminates, hydrates and rejuvenates the skin with extracts of mimosa, cranberry, hyaluronic extract, silk and extracts of Witch Hazel, St. John's Wort and Black Crowberry Juice.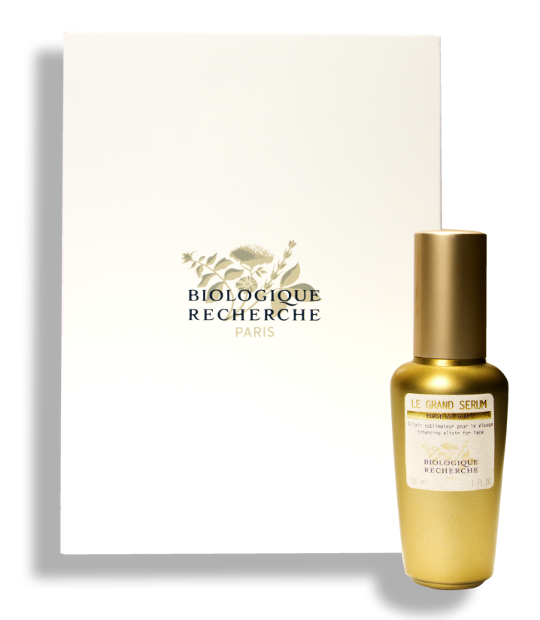 SHOP HERE
The Sérum Yall~O2 is packed full of hyaluronic acid, marine collagen, BR oxygenating complex and healing hibiscus and lily extracts to plump, nourish and illuminate the skin.
The Fluide VIP 02 evens out blotchiness and plumps skin to perfection thanks to the BR Oxygenating Complex, Witch Hazel Extract and a gorgeous touch of silk.
Surrounded by a bubble of excitement and your nearest and dearest, the night before your big day is the last time to pamper your skin. Sit back, relax and enjoy pampering yourself with that first glass of fizz in hand.
Reveal sparkling eyes
Give your eyes a sparkle to rival your ring with the Patchs Défatigants. One treatment of these patches will reduce signs of tiredness to reveal brighter, more youthful and radiant eyes with the caffeine-enriched formula, hyaluronic acid and a complex of matrikines.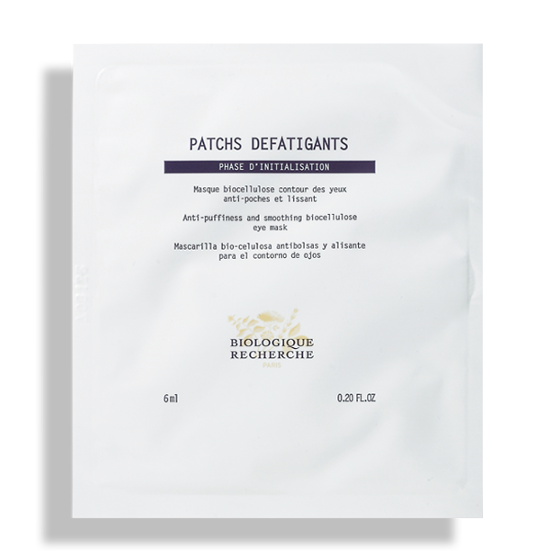 SHOP HERE
Plump to perfection
Packed with marine collagen, the Masque Biologique Féerie will plump and unify your complexion. The tightening and firming properties leave skin brightened and wipes away any signs of pre-wedding stress.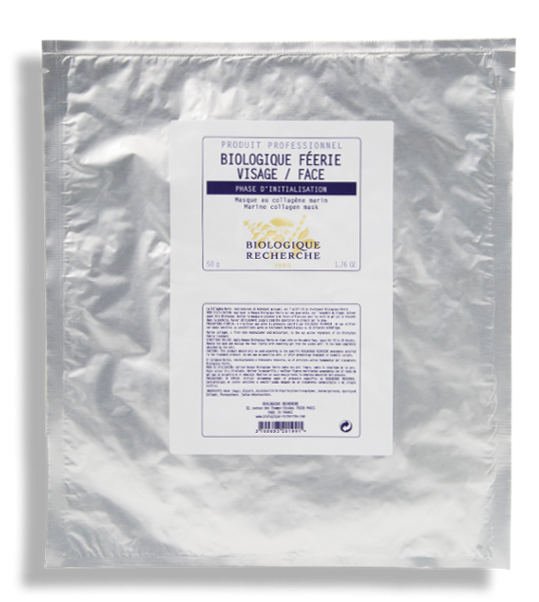 SHOP HERE
The last boost of radiance
Often referred to as our 'red carpet mask' thanks to its instant lifting properties, the
Biomagic Mask instantly lifts the skin, as well as brightening it. Packed with Vitamin E and Vitamin A.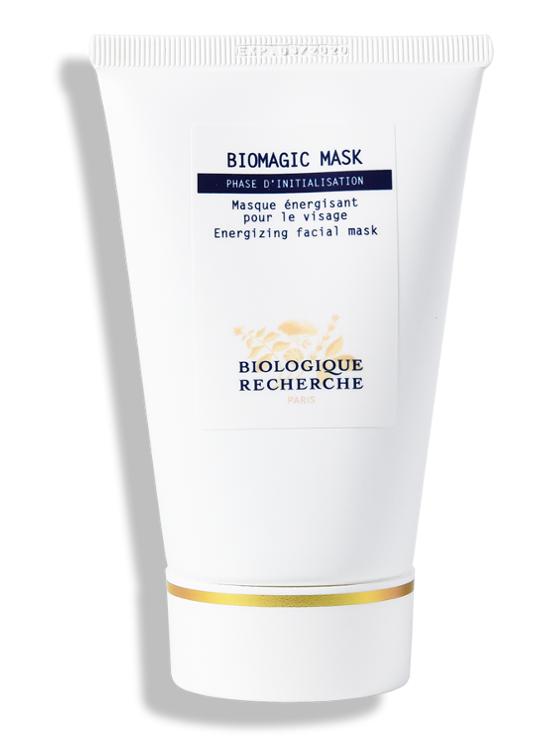 SHOP HERE

If a sheet mask feels more you, the newest addition to our range of masks is the Masque PIGM 400. It provides a more luminous and even complexion. The cellulose-made mask contains Stabilised Vitamin C, Dulse Extract, Finger Lime Extract and A-Glucan Detox to perfectly fit to the contours of the face. It is packed full of antioxidants to brighten the skin with a lit from within glow.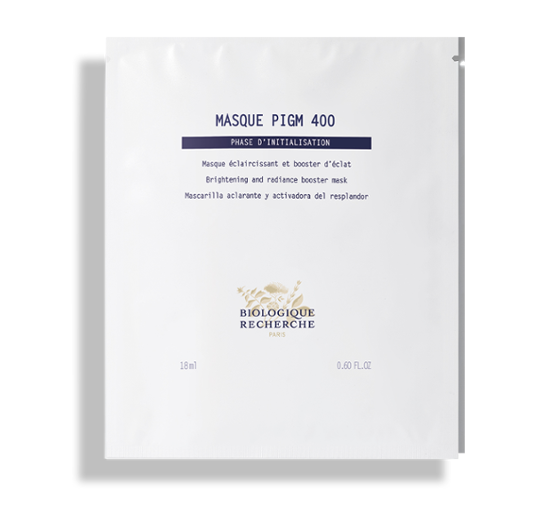 SHOP HERE
The time has come to feel ever-so-smug about your meticulous preparation and balanced, rejuvenated and hydrated skin.
Relax, enjoy being pampered and showing off your very best glow as you marry your loved one and beam through your special day.
We would love to speak to you about your individual skincare needs, so please don't hesitate to call us on (0)20 3358 9997 to discuss your individual requirements. Or simply pop into our Kensington Clinic to talk skincare over a refreshing blend of tea.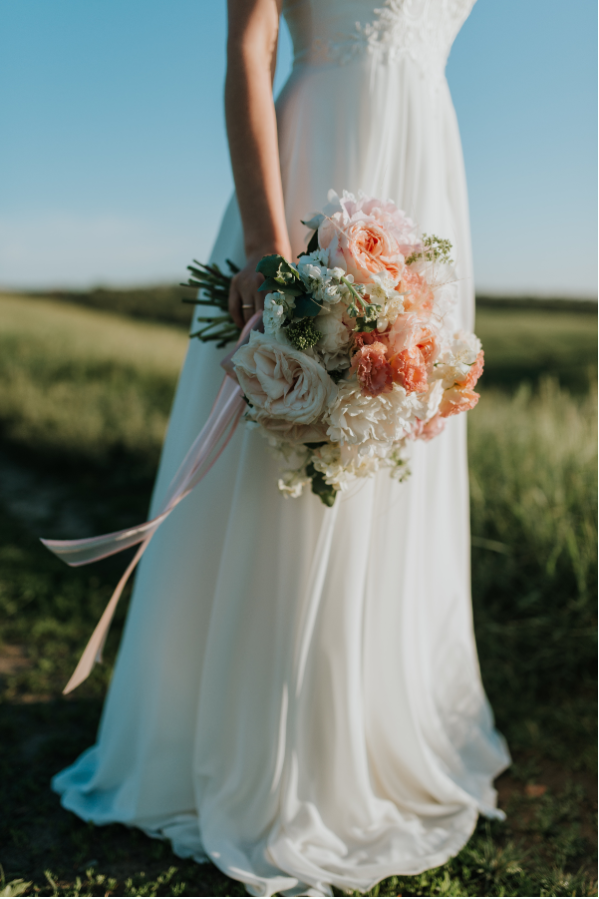 Congratulations, your wedding day is the first of an exciting new stage in your life!