The beauty industry is packed with the latest buzzwords, trends and must-have products.
At EB, we don't prescribe to the school of thought that the latest ingredient is for everyone - in fact, we actively discourage a crowd mentality towards the latest ingredients, as powerful formulas really work on your skin, and you need to choose the right combination of ingredients to treat your skin in the right way.
In fact, Coco Chanel once said that 'in order to be irreplaceable, one must always be different' and the Biologique Recherche range of products have taken a beautifully French leaf out of Chanel's book and applied this ethos across the range.
In our last post, we uncovered some of the most talked about ingredients of the moment: AHAs, Vitamin E, Salicylic Acid and Peptides, and discussed the science behind them.
This time, it's the turn of Hyaluronic Acid, Zinc, Collagen and Niacinamide (B3). We hope that this post helps you to make informed decisions for your skin!
Best for: hydrating
When one notices the word 'acid' a mind will jump to exfoliation and resurfacing, but the key to this golden ingredient is hydration. Hyaluronic Acid is a veritable drink for your skin, as it has the most astonishing capacity for water retention.
Hyaluronic Acid is a type of ingredient known as a humectant. Humectants pull water from the air to the surface of your skin. It absorbs up to 1000 times its mass in water, and – when applied topically - forms a film over the skin, helping to retain moisture in the skin no matter what the humidity in the atmosphere.
We have previously written about how important hydration is for all skins. It is a myth that oily skins should be 'dried out' as hydration is imperative to the overall health and balance of our skin.
Hyaluronic Acid is wonderful to plump the skin. As we age, our skin loses collagen (more on that later) and thus we lose elastin and hyaluronic acid, as collagen is essential for their production. The result is that the skin can become wrinkled, thinner and sag – now that's not what we want! Luckily, hydrating hyaluronic acid plumps our skin out like a balloon, smoothing out lines and wrinkles along the way.
The most illustrious facial treatment that we offer at Embassy of Beauty is comprised of 80% pharmaceutical grade hyaluronic acid to plump and fill lines – when combined with hands-on massage techniques, it is quite the powerful combination. The Soin Seconde Peau, literally meaning 'Second Skin' is so effective that it has been referred to as a cosmetic alternative to dermal filler injections. It's also packed into our sumptuous eye masks, the Patchs Défatigants which will pump hydration into the eye area smoothing it out.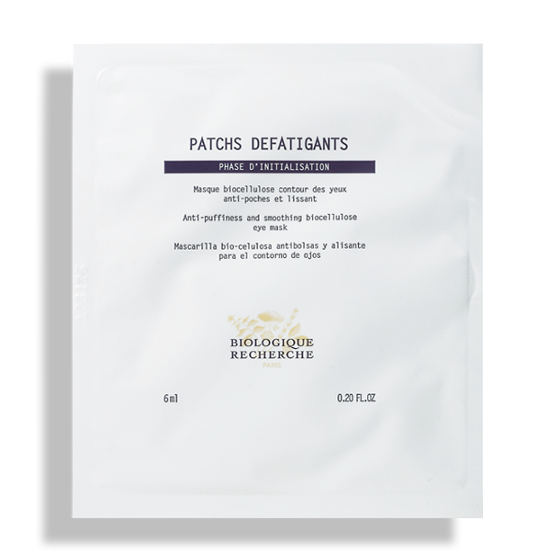 SHOP HERE
Best for: acne
We often hear the word sebum and associate it with oil that we struggle to control on the skin. Sebum isn't all bad, it softens the hair and skin, and helps to hydrate and keep skin soft. However, skin producing too much sebum results in blackheads, whiteheads, dilated pores and microcysts. This is because sebaceous glands form at our hair follicles and secrete oily sebum into the follicle, which then makes its way to the surface of the skin.
An increase in sebum in the skin (hyper-seborrhoea) can lead to sore, inflamed skin as hair shafts can get blocked. In this case, we need to find an ingredient to reduce the production of sebum, unblock the hair shaft and reduce inflammation – which is where niacinamide give us a helping hand!
If your skin is oily or suffering from acne, the Crème Dermopurifiante contains niacinamide, which regulates sebum and purifies the skin. This formula packs a metaphorical punch as it exfoliates, purifies, regulates sebum, acts as an astringent, reduces inflammation, regenerates and moisturises.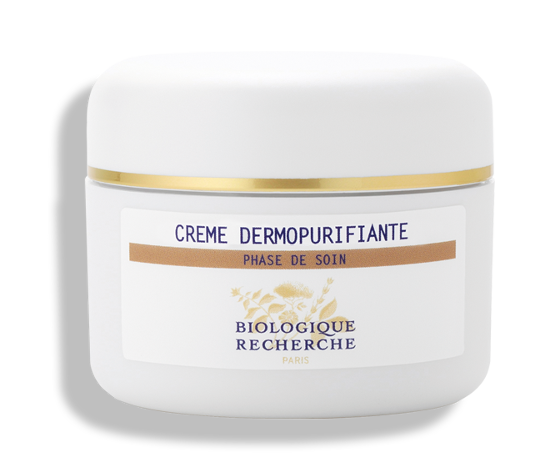 SHOP HERE
Best for: anti-ageing
Fun fact time - the EB team were flabbergasted to learn that one quarter of our body's protein mass is composed of collagen!
Now, that makes a lot of sense when you realise that there are multiple types of collagen in the body tissues, and the sequences of amino acids vary depending on the different types of collagen contained in our body. Not only is it one of the principal components of skin and bone, it holds an incredible amount of water, and regulates moisture in the skin.
In our face, it is responsible for the tone and structure of the skin.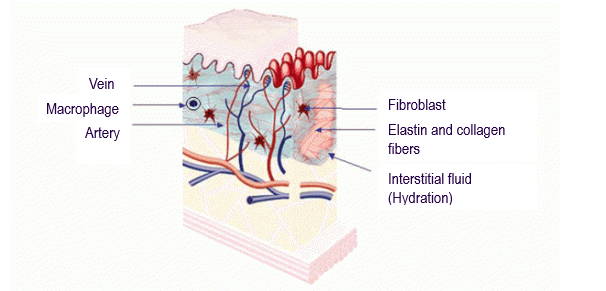 As we age and collagen becomes as scarce as the canapé service at the end of cocktail hour. Our skin begins to loosen, and we yearn for plumping, firming and tightening skincare.
At EB, our collagen-based formulations are very well-loved. There are a plethora of innovative collagen-packed formulations to plump skin topically and compensate for having less collagen as we age, here are two of our favourites: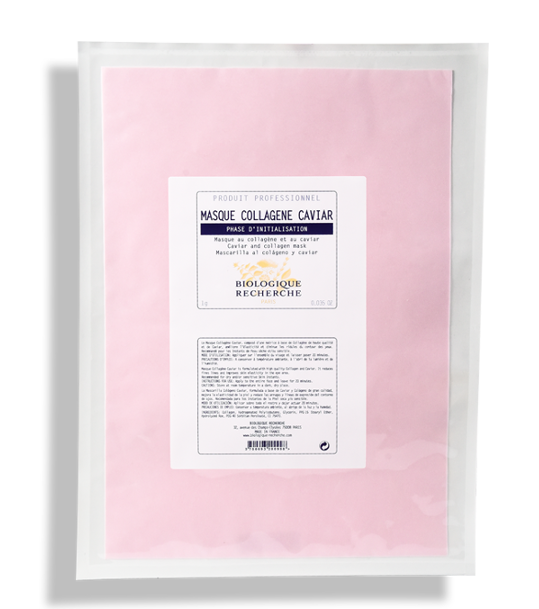 SHOP HERE
During the summer months, we enjoy our caviar with a chilled glass of fizz – try yours with collagen. For an opulent treat, enjoy the Masque Collagène Caviar, a delicacy of Caviar and collagen that regenerates and tones the skin. Trinny Woodall was recently spotted raving about it on SheerLuxe, as she commented on how powerful it is to plump your skin before a special event. It is also in a pink hue so fabulous is was spotted on the cover of US vogue.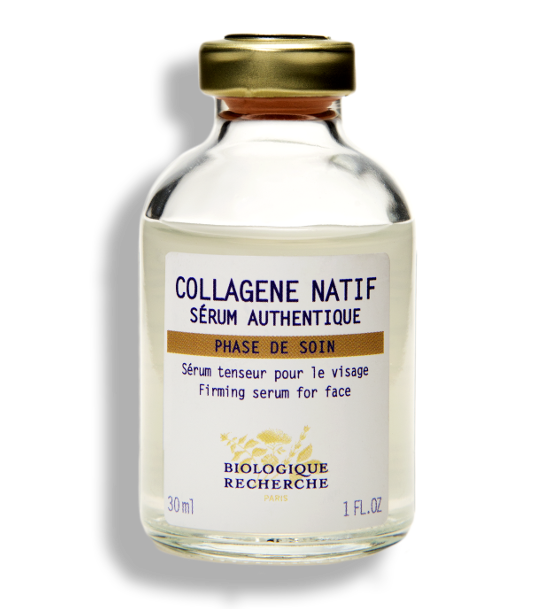 SHOP HERE
For a daily burst of youthful volume, the Sérum Collagène Natif is loaded with collagen to instantly plump the complexion. The fine formulation of the serum means that your skin will drink it up. Use it daily for a plump and toned complexion – and cocktail it with a hydrating serum such as Sérum Colostrum for a burst of moisture.
Best for: oily skin
Zinc plays many vital roles in the body, and in skincare it regulates sebum, and has anti-inflammatory and antimicrobial properties – so it's particularly recommended for an oily skin and scalp.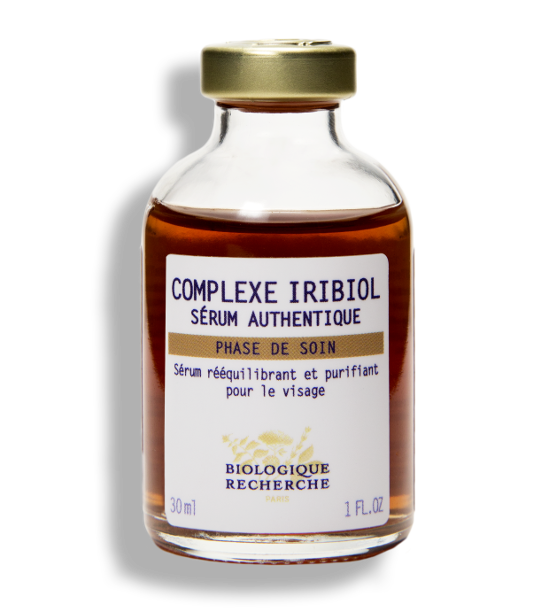 SHOP HERE
To that end, it can be found in the Complex Iribiol, which is packed with salicylic acid, zinc and red poppy extract which – when applied to the skin - will mattify and balance it. It's a really powerful formula, and so it an ideal formulation to keep acne at bay – and can be used for occasional breakouts.  
We hope you have enjoyed this deep dive into some of our most talked about ingredients!
There are – quite literally – hundreds of ingredients to choose from, and we pride ourselves on working with you to find the right formulas to balance, protect and hydrate your skin.
Your skin will change from day to day and month to month, and ingredients that are most suitable for us at one time may well be totally unsuitable at another – so we encourage you to take a skin analysis every three months, and do call or email us and we can advise on how to achieve your very best skin.
With love from the EB team x